This is a DT layout I did for My Punch's kit of the month club. Whenever I design layouts for the kit I try to make as many layouts as possible with the materials I've got. The problem is I don't always have as many embellishments as I need, and I always need a lot of embellishments.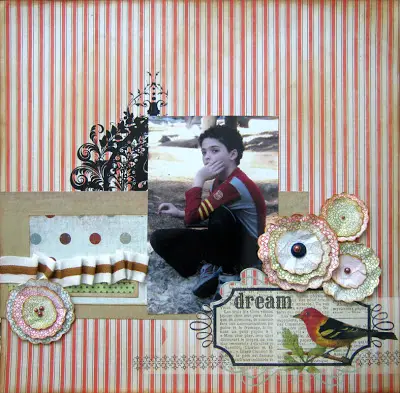 The solution is to create my own embellishments. One of the papers in the kit was this pretty Echo Park paper.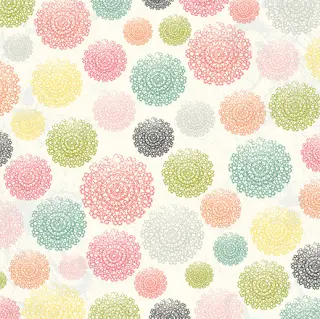 I cut different sizes of flowers and wrinkled them in my hand. I inked their edges and layered them with 3D foam tape for extra dimension. I added rhinestones in the centre for a finished look.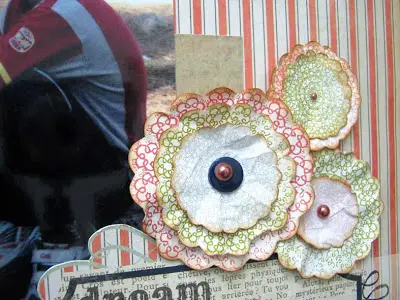 Have fun creating!
Einat