They say men are not good with words and that women are better. I don't know if that's true or if that's the reason my two beautiful boys find it hard sometimes to say loving words to each other. I know they love each other very much but they never say or show it. So I decided to create a layout about it and maximize my supplies by using leftover letter stickers and papers.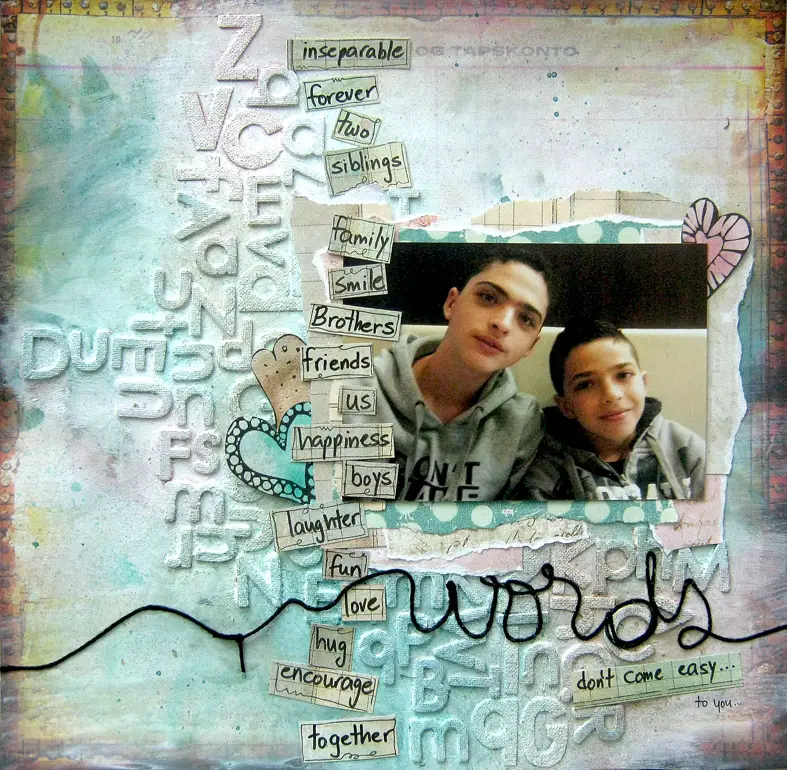 I started with adding letters to a 12x12 patterned paper. These are leftover letter stickers that can no longer spell any words and a bunch of letters that got stuck together after they fell of the backing plastic. Using all these stickers to create a background is a great way to scrap your stash!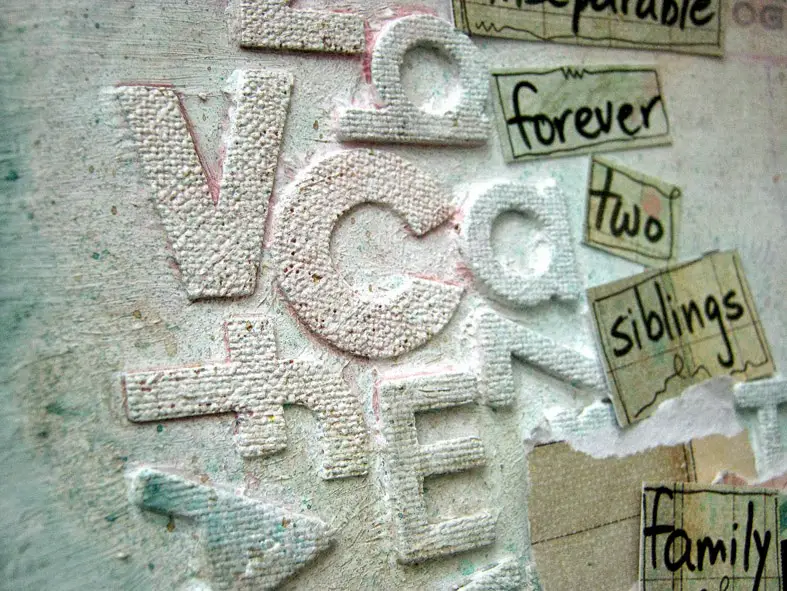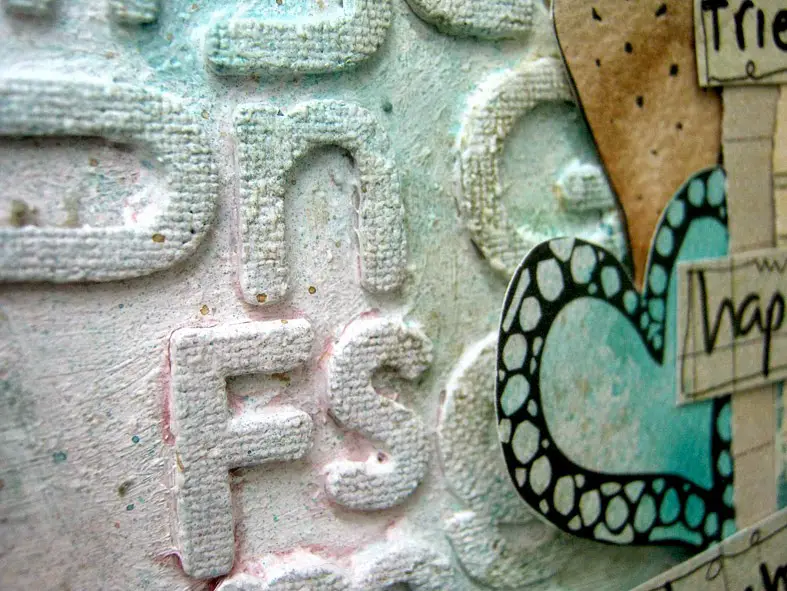 Then I covered all the letters with gesso and sprayed them with a few colors. I used light muted colors because I didn't want the background to be too noisy. I added the photo and used pieces of scrap paper to create a frame around it.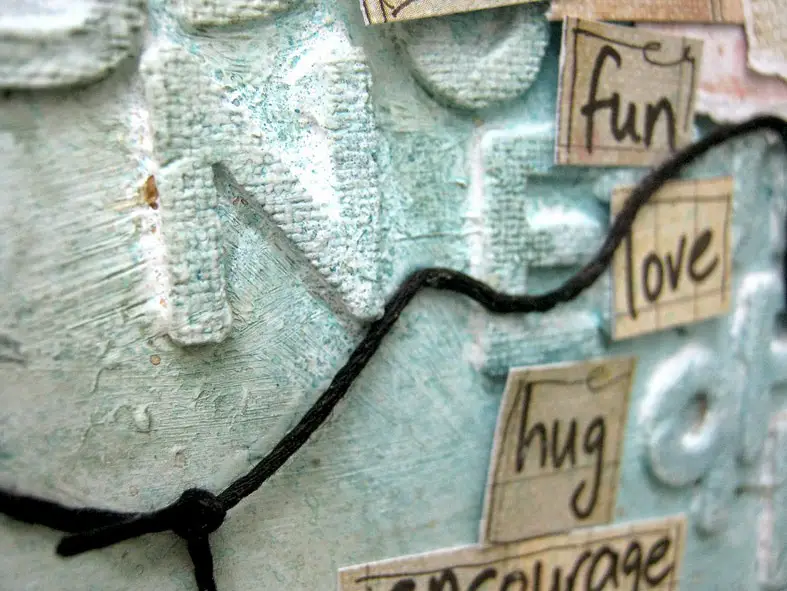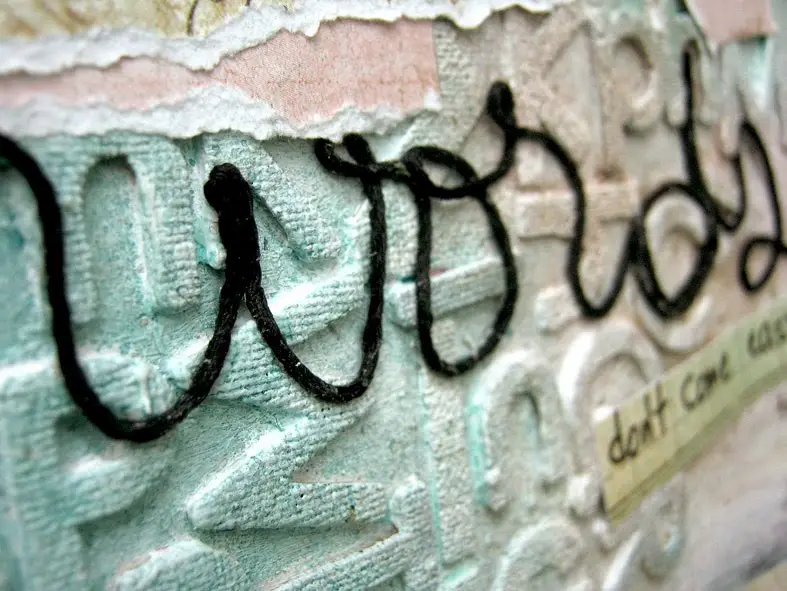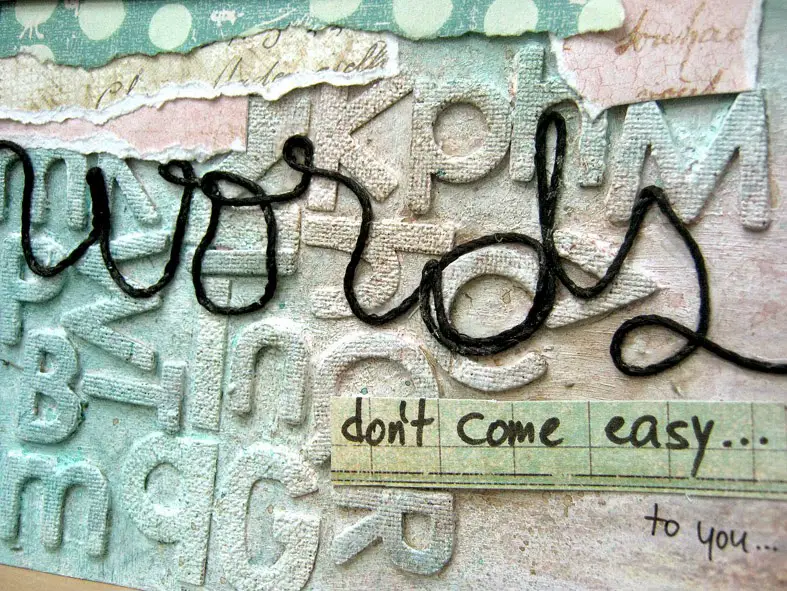 I wrote some words on scrap paper, cut them out and added them to the layout. finally I created the title with a black twine. Check out the video for the step by step tutorial.
Follow me on Facebook and YouTube for more crafty treats!
Have fun creating!
Einat