Hi dear crafty friends!
You might be surprised to hear this but even I get stuck or uninspired. I always have my art journal near by and I really love creating pages but even I sometimes stare at a blank page with no ideas. So today on My Top 3: Art Journaling Page Ideas.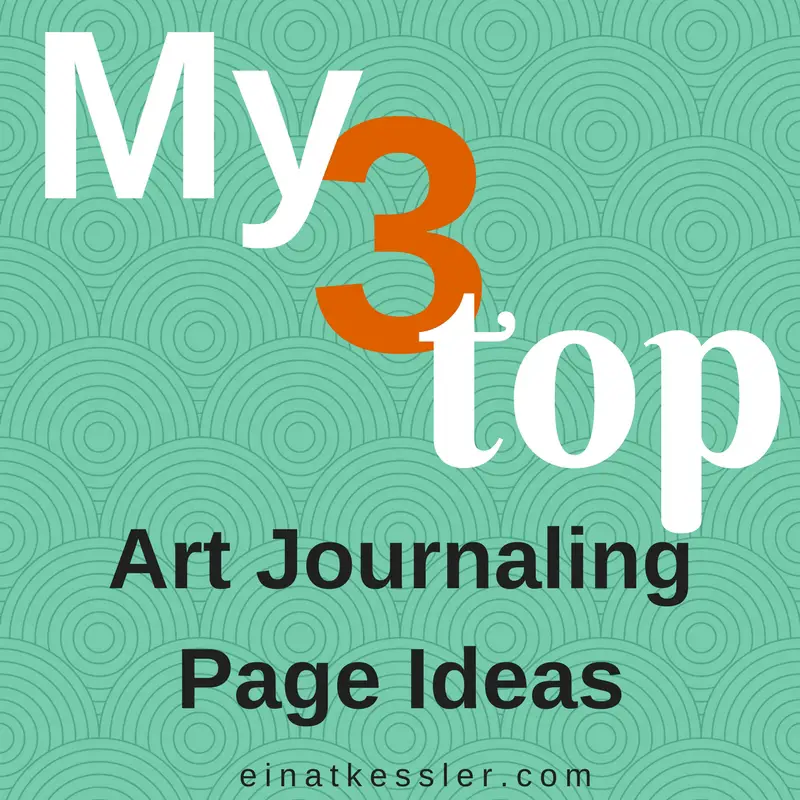 My Top 3: Art Journaling Page Ideas
These 3 ideas are always a good starting point when I have no ideas...
1. A quote
Find inspiration in a favorite quote. I go online and do a search with a keyword I like and the word quotes. Then I get a list of great quotes with that word and at that point usually an idea will come to my mind. A quote is a great way to get inspiration not just for the text of the page but also for the design. For example the quote: Home is where the heart is inspires me to add items such as: houses, fence, garden, trees and flowers, colors like: green, blue and yellow etc. Just play with the quote in your head and the ideas will come...
In this page I wanted to use this cool quote. From there I wanted to add rain and a dancing girl. Once I knew what I wanted on the page things started moving fast. There's a step by step tutorial HERE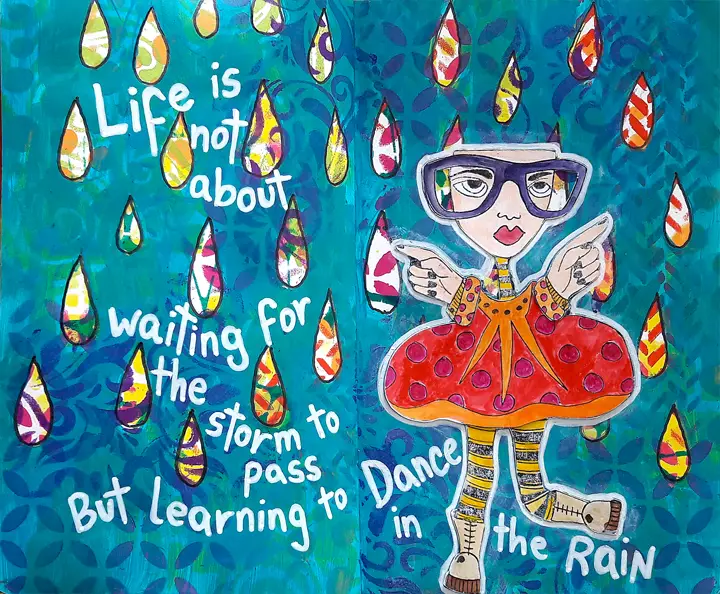 2. Repeat shape
When I have no idea I decide on one shape that I want to use. My favorite shape is circles so I simply start to draw circles on my page. I can also create a collage of cut circles or use stencils and stamps of circles. At that point an idea usually starts forming. I once turned the circles into flowers and other time I added doodling and texture.
In this page I doodles circles and then filled them and added details to them. Finally I just added a little color to the background. Not all pages have to be a master piece...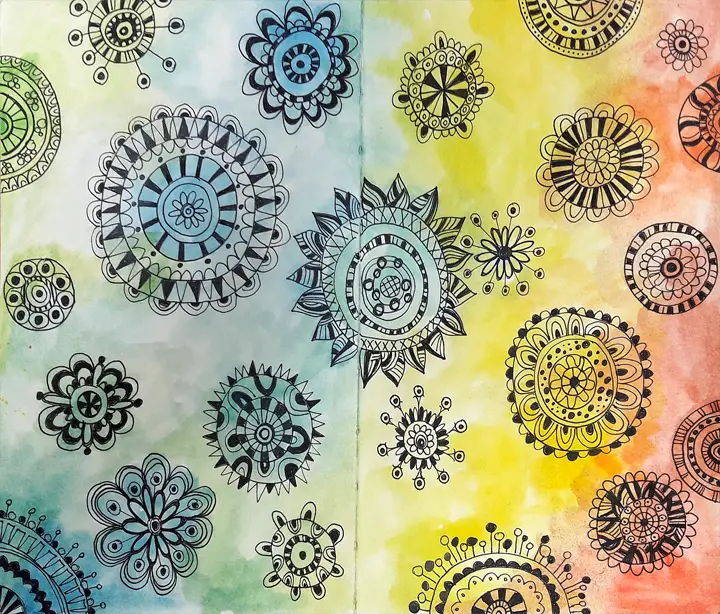 3. Stamp
I pick one of my favorite stamps and I stamp the page. I usually go for a large detailed stamp and then I color it. If that doesn't spark an idea I add more stamps and continue the process. I add some colors to the background and if by that point I have no idea I leave it. At least I have a ready background for later...
In this page I used feathers and continued from there.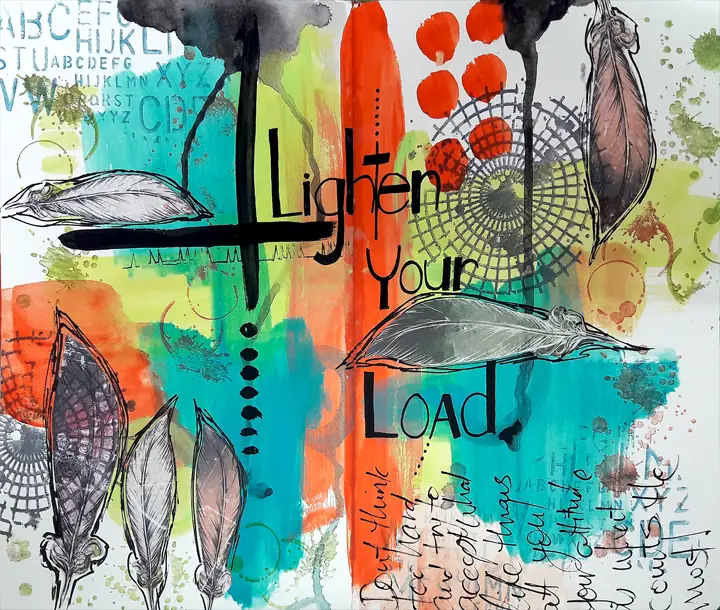 The point is not always to create a perfect page the point is to create and keep creating. Creating is a muscle the more you'll use it the better it'll be!
Have you Joined the VIP Room? Where every month you'll get new class grade video tutorials, be the first to hear about new products, get access to printables and patterns, have more chances to win fabulous giveaways and much, much more!
Don't miss out! Keep up with all the crafty goodness by subscribing to the Einat Kessler creative newsletter
Have fun creating!