We always take nice proper photos with a nice background or a captivating close up. We make sure they are interesting, beautiful and of course scrapbooking suitable! How about taking some funny photos?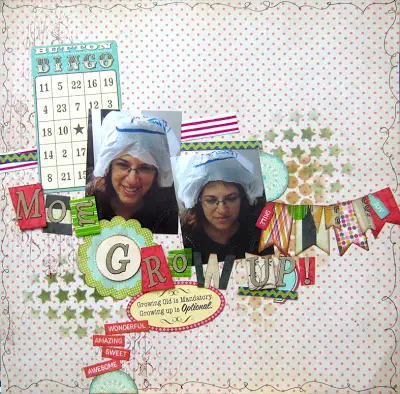 I have to say it was not my idea, it was my kids'. They took the camera and started having fun by putting a plastic bag over my head and taking pictures. It was really funny and I played along! I also created a whimsical, fun and colorful layout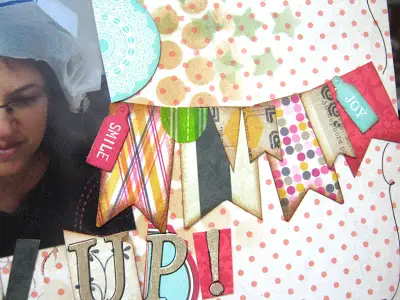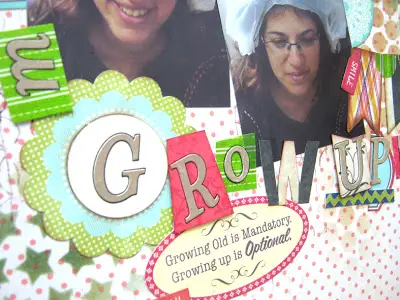 If scrapbooking is all about telling stories about our daily lives what better way to capture all those family precious moments with funny, goofy and silly photos. They can show that hidden wild side in dad, all the funny things your son likes to do or even or even bring out the inner child in grandma.
So try to have fun with your photos and get silly with it!
Have fun creating!
Einat