Hi dear crafty friends!
I previously shared with you how to combine a mini album with a box. Why not combine a card with a box too? Today I'm sharing my Pop Up Box Card with Studio 75.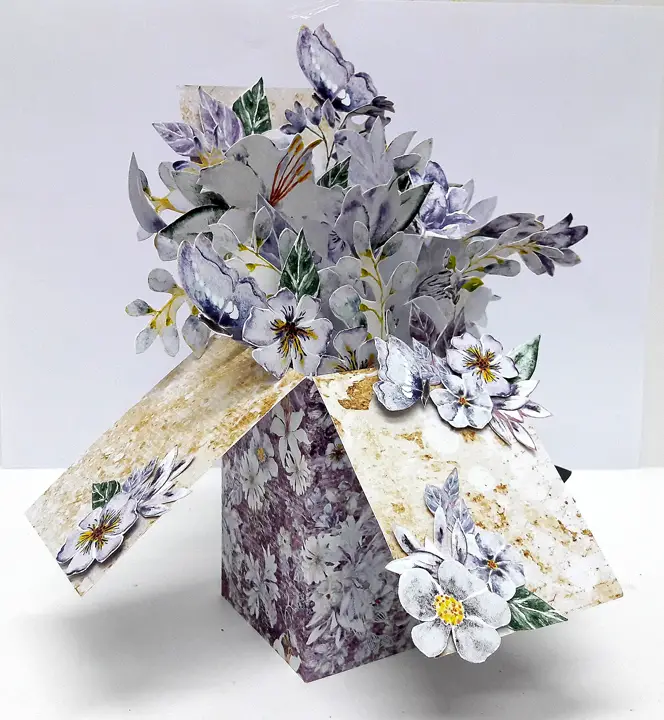 Pop Up Box Card with Studio 75
Before you get mad that I didn't make a tutorial on how to create this pop up box card let me just say I had to make this card in a hurry but I promise to make a video tutorial in the future. But if you don't want to wait you can find lots of tutorials online.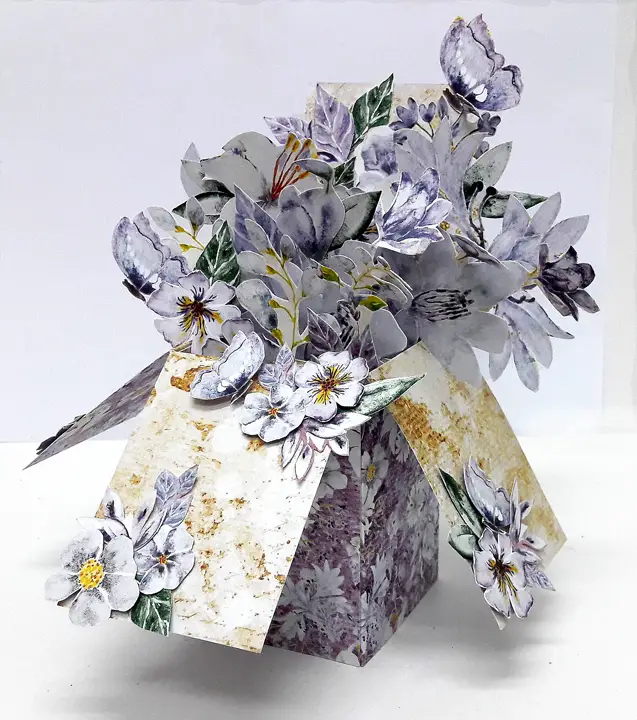 This card looks much more difficult than it is. The basic idea is to create a box with no bottom and with three strips in the center. These strips hold all the layers of cut out shapes you attach and gives the 3D look to the finished box.
This card can be folded and inserted inside an envelope so even though it looks bulky and has dimension you can still send it in the mail!
To create this pop up box card I used the new Violet Love paper collection by Studio 75. I'm usually not a fan of purple but these papers have a beautiful color palette that I really like. There were also enough images for me to fussy cut. Oho... I forgot to mention that fussy cutting is a major part in creating this card 🙂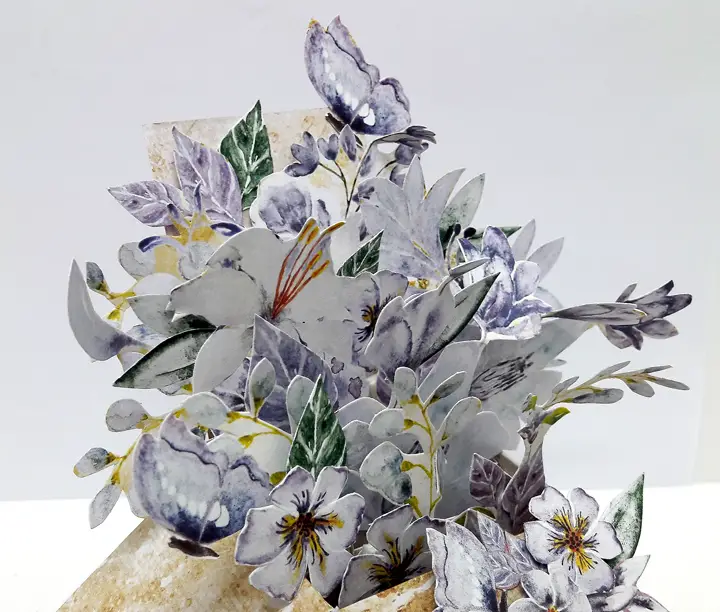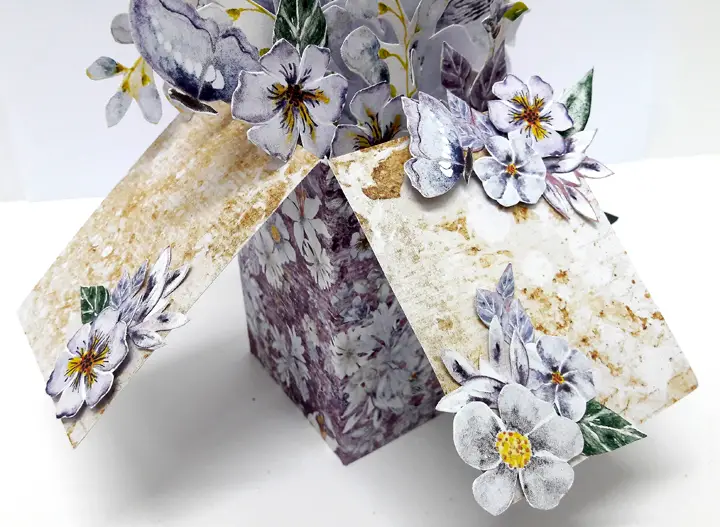 I hope you likes my Pop Up Box Card with Studio 75. Stay tuned for the upcoming tutorial!
Don't miss out! Keep up with all the crafty goodness by subscribing to the Einat Kessler creative newsletter
Have fun creating!