I love cards! They are fun to make and even more fun to give. It makes me really happy to see the smile on someone who gets a card and knows it was made especially for them. I try to make my cards interesting, with a twist, it can be unconventional colors or embellishments or even…shape. This card is not only rounded, it has a surprise…it turns!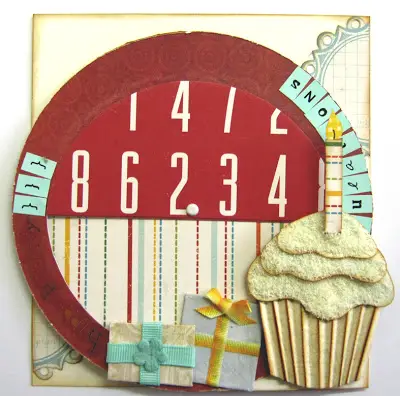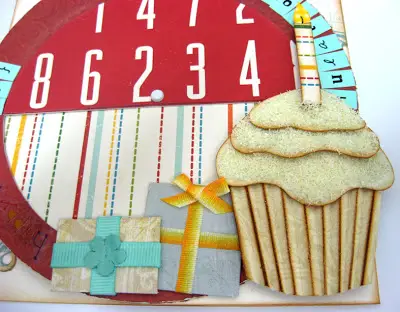 This is the card when it's closed. On the front I adhered two presents made from paper piecing and ribbon leftovers and a muffin with a candle. I will have instructions on how to create the muffin in my "Technique corner" next time. There is also a partial sentiment on the side. When the card turns…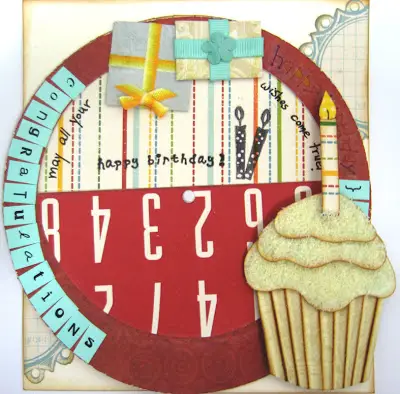 The muffin doesn't move but the presents turn and you can see the entire sentiment and the journaling on the top. The circle in the middle has a half circle window that reveals what is hidden when the card is turned.
What a fun card!
Einat