Today we continue our series on scrapbooking inspiration. Today's episode: Scrapbooking Tips: Creative Title. A title is an important ingredient on a layout and can add a unique look to the entire page. A creative title will always boost up your page and add extra interest to it.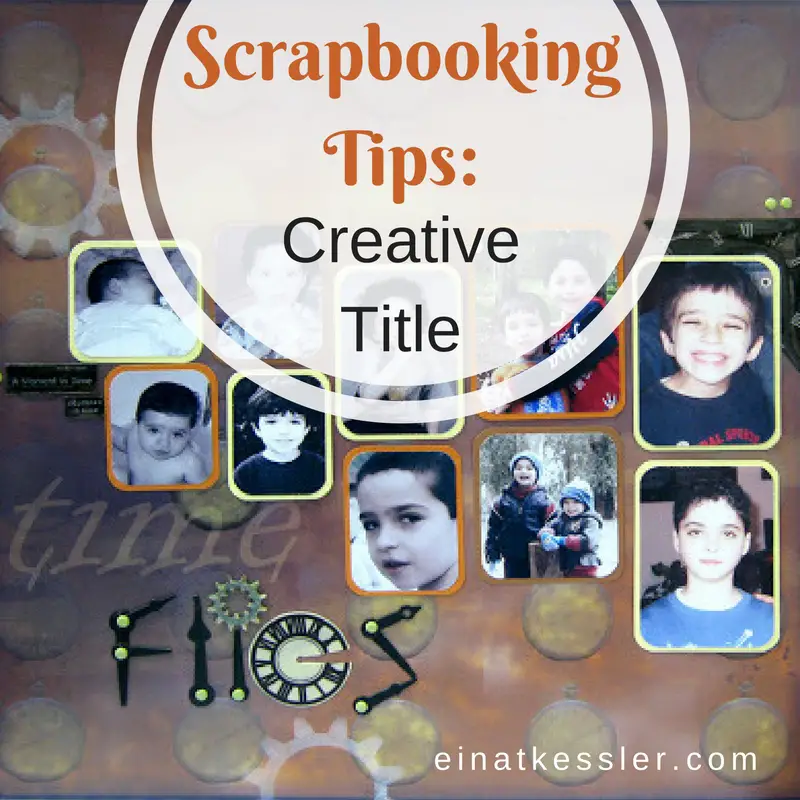 Scrapbooking Tips: Creative Title
I always try to come up with new ideas for titles. It's not just the content that matters it's also the shape and design of the title. One of the main ways I use to create interesting titles is to match the title to the design. This layout is all about the passage of time and how it moves quickly. The paper has clocks on the background so I created a title that echos that theme.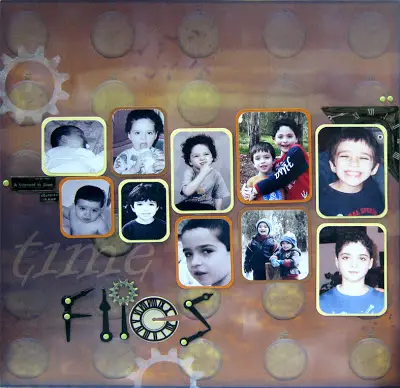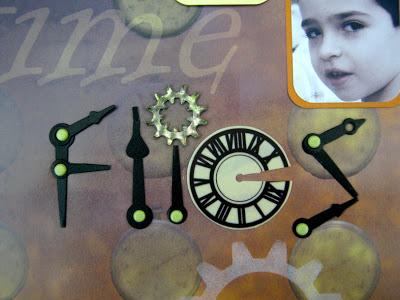 I used the word TIME that was already printed on the paper as the first part of the title. Then I added the word FLIES created from some clock parts like black clock hands, a clock face and a cogwheel. 
I hope today's  Scrapbooking Tips: Creative Title episode inspired you a little. Share in the comments your ideas for creative titles!
Join the new VIP Room where every month you'll get new class grade video tutorials, be the first to hear about new products and get access to printables, patterns, have more chances to win fabulous giveaways and much, much more!
Don't miss out! Keep up with all the crafty goodness by subscribing to the Einat Kessler creative newsletter
Have fun creating!