Today on Scrapbooking Tips: How To Use Cut Image. When you have a bad photo with a background you don't want to use you can cut out the image on the photo and use it on your layout. The best images to use are people images as long as you do it correctly.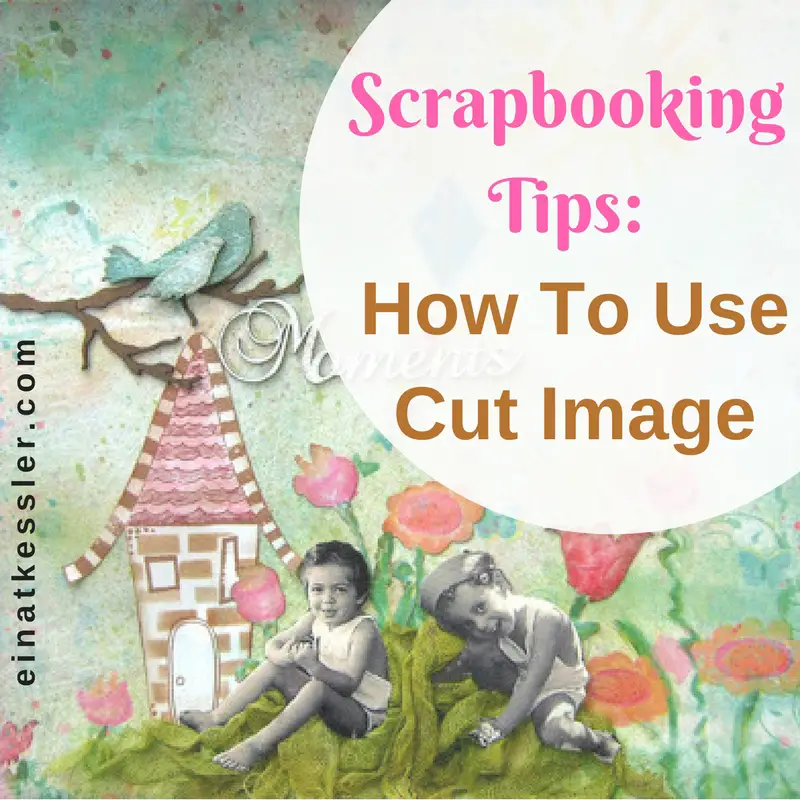 Scrapbooking Tips: How To Use Cut Image
Rules of cutting
First you need to make sure you cut out the image properly. You can't use a person's image on a layout if some of their organs are cut. That means that if you can't cut the image fully don't cut it. If you need to cut out arms or legs that would look weird on a page and I recommend against it. However there are exceptions. If you need to cut off a foot or a hand then you can still use the photo as long as you find some way of hiding that. For example: the person can stand between flowers that will hide the missing foot or hold something in their hand that will hide the missing part.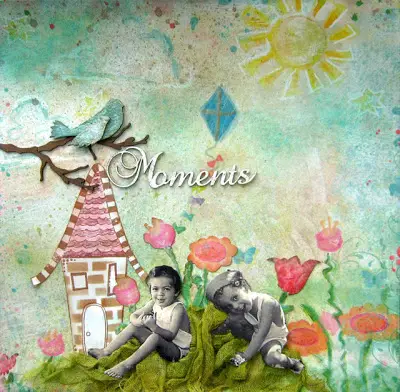 Making it look good
Once the image of the person is cut you want to incorporate it on the page without making the page look weird or bad. That means you need to find a way to add the image to the layout in a way that it'll add to the page and help you tell the story you want to tell. The way to do that is to create a scene around the image. In the layout I made I created a scene of grass,a house and the outside and added the two images as a part of that scene. They are sitting on the grass, smiling and blending into the page.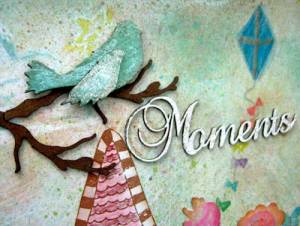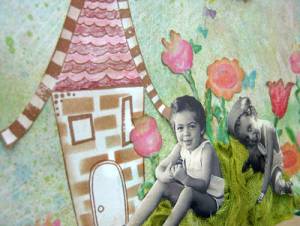 Another important thing to remember is the size. Sometimes the images are small or big and you need to match their size to the size of the elements of the scene you're creating. You want it to look logical and proportionate. If you need you can always reprint the photo you want to use and change its size to match the page.
Have you Joined the VIP Room? Where every month you'll get new class grade video tutorials, be the first to hear about new products and get access to printables, patterns, have more chances to win fabulous giveaways and much, much more!
Don't miss out! Keep up with all the crafty goodness by subscribing to the Einat Kessler creative newsletter
Have fun creating!