Spring is in the air so it's a perfect time for a Spring Flowers Round Up. I'm taking you back to some of the DIY flowers I made over the years so you can create some of them yourselves. All photo tutorials are super easy and you can fill your house with flowers that will last forever.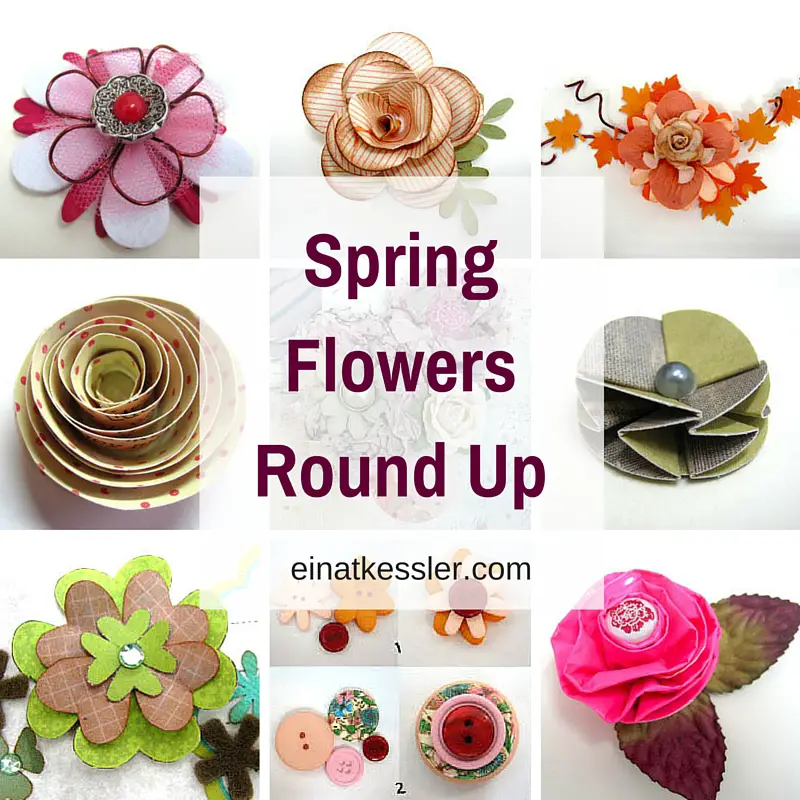 Spring Flowers Round Up
Let's start with one of my favorites: Rose. A classical flower that is not only timeless but is so pretty it can embellish any card,project or even a centerpiece on your table. It's all a matter of changing the size to fit whatever you want. Find the tutorial here.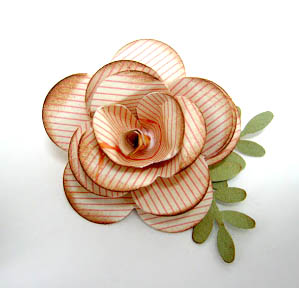 next flower is a Wet Flower. Don't worry it's not actually wet but you need water to create it. Sounds interesting? You can find the tutorial here.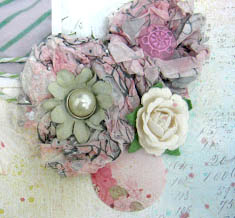 Everybody has duck tape at home, but did you know you can create a Duck Tape Flower? There are so many colors of duck tape you can use that you can create an entire bouquet. Find the tutorial here.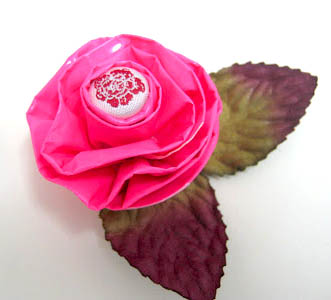 Paper is one of the most versatile materials to create flowers with and this Folded Flower is so easy to make you will not believe it. All it takes are a few folds and it's done! Find the tutorial here.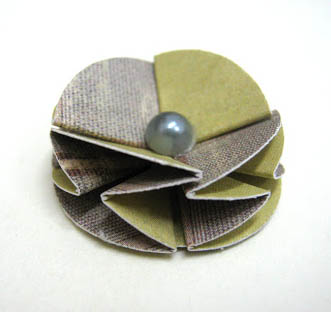 We are almost half way...let's continue with the Spring Flowers Round Up and find out how to create some more!
The next flower is a great way to use leftover supplies. I used different kinds of materials and mixed them together in layers to get a really pretty Mix and Match Flower. Find the tutorial here.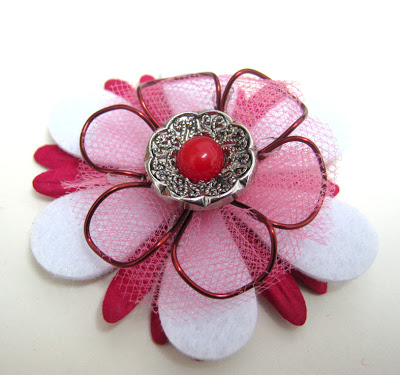 Some flowers can be created by using familiar and unexpected shapes like a heart. Use a heart punch to cut some shapes and assemble a Flower from the Heart. Find the tutorial here.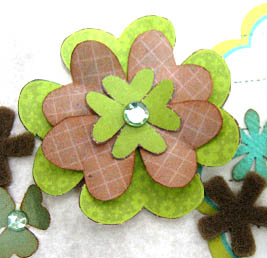 The next flower is more of an embellishment: Fall Cluster. I used wires to create the base for the cluster and then added different punched shapes and ready made paper flowers. Find tutorial here.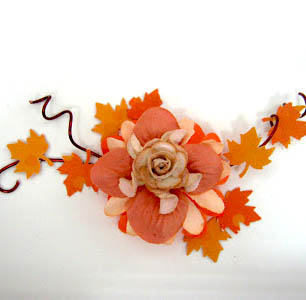 Button Flowers are very easy to create from different button sizes, colors and shapes. The idea is to layer them and combine them in different combinations. Find the tutorial here.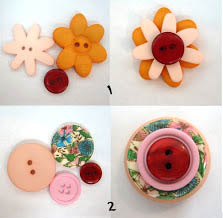 The last flower is so easy you can do it with your kids. all you need is a piece of scrap paper and scissors. This Spiral Flower is created by simply roll a strip of paper. Find tutorial here.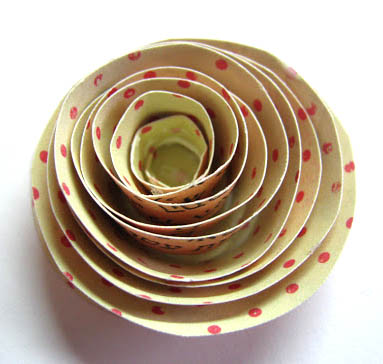 The best thing is to create all flowers and combine them into one spring project or a centerpiece on your table. I hope you liked the spring flowers round up and I'm sure whatever you decide to do these flowers will get you in the season's spirit and brighten up your day!
Check out the VIP Room, a monthly members-only creative club with lots of projects and inspiration.
Don't miss out! Keep up with all the crafty goodness by subscribing to the Einat Kessler creative newsletter
Have fun creating!