Hi dear crafty friends!
How long can I go without creating a steampunk project? Apparently not long! Today I'm sharing my Steampunk Altered Box Tutorial. I'm surprised how versatile steampunk can be because it seems like all steampunk projects are the same but I always find new ways and embellishments to add so each project will look different.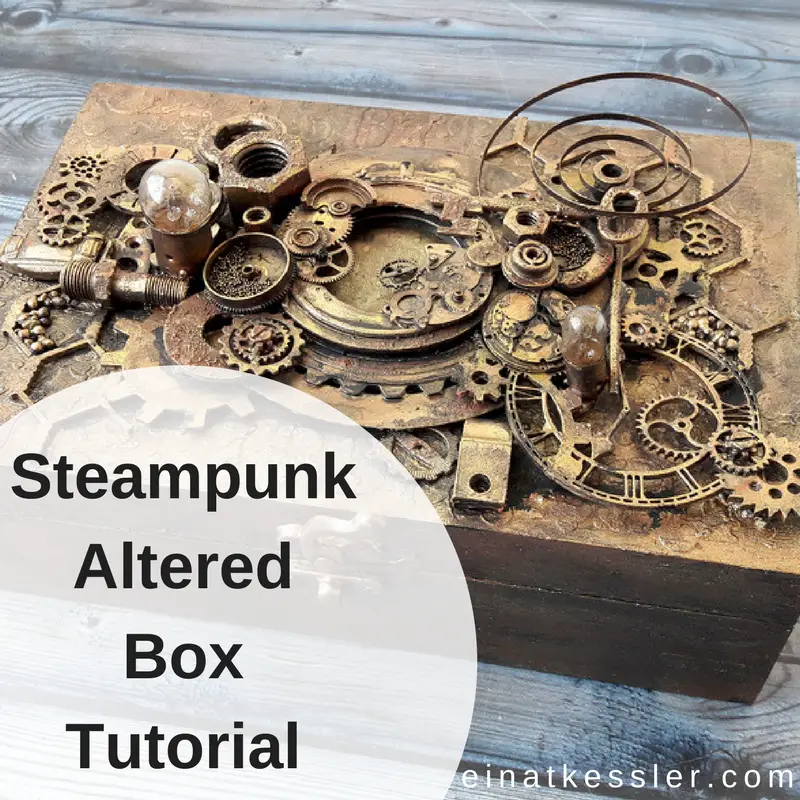 Steampunk Altered Box Tutorial
One important principle of creating a steampunk project in the way I do it is to cover the surface you're working on with black gesso. Since you're going to have a dark color scheme the best background will be black and not white.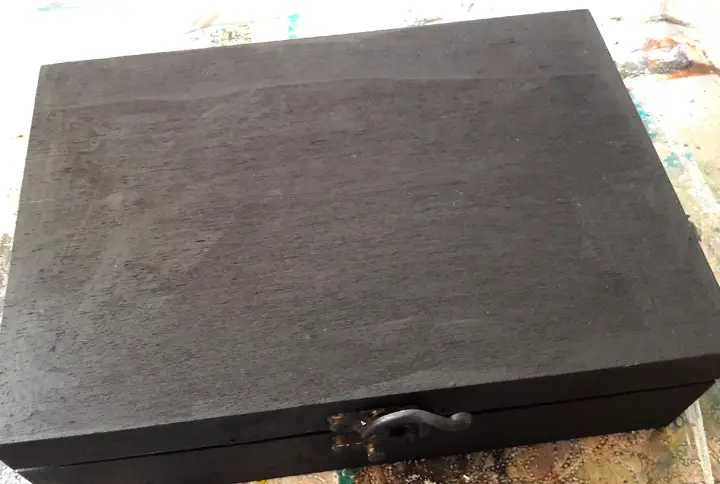 After the box is dry I like to add texture with modeling paste and stencils. Then I arrange all the embellishments on the box. Try to give the elements height by adding pieces of chipboard. If all the elements are at the same height your project will look a little flat and you don't want that.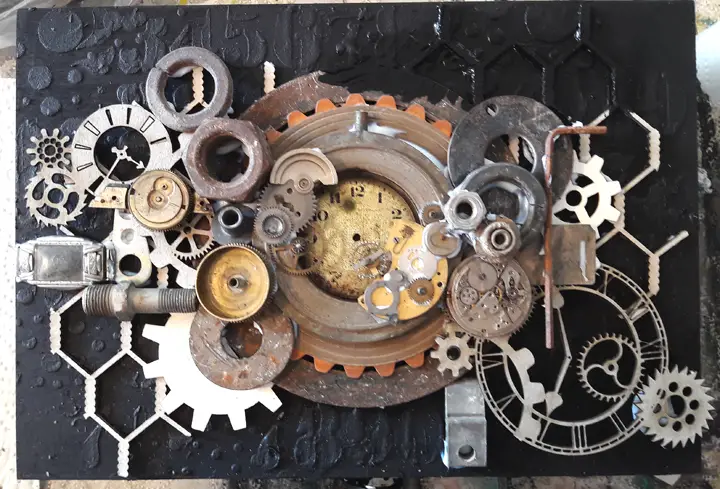 I think you know the steps from here... cover all the elements with black gesso and them start adding color. First with mists and then with metallic acrylic paints.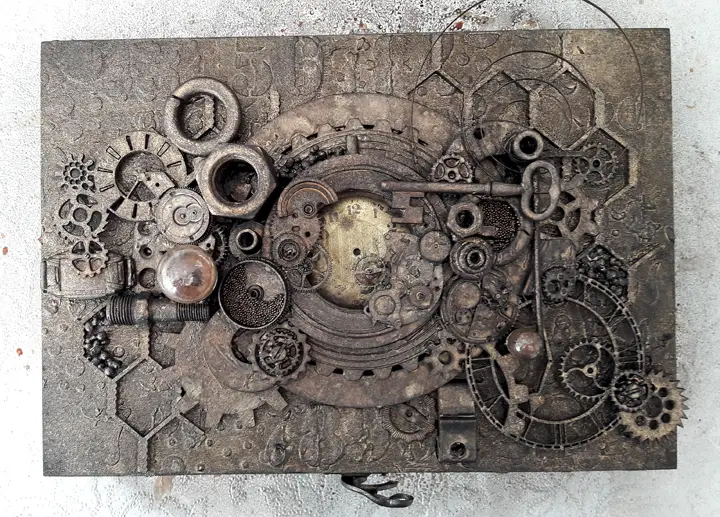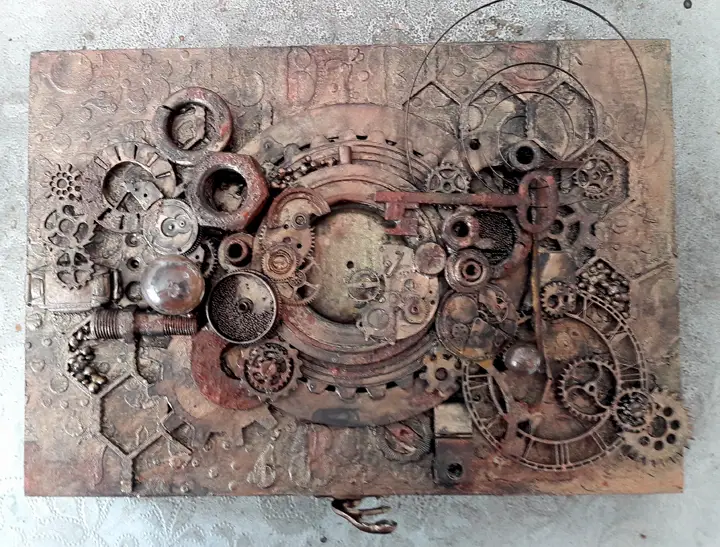 The final touch is to go over the elements with a little wax paste just to make the elements pop.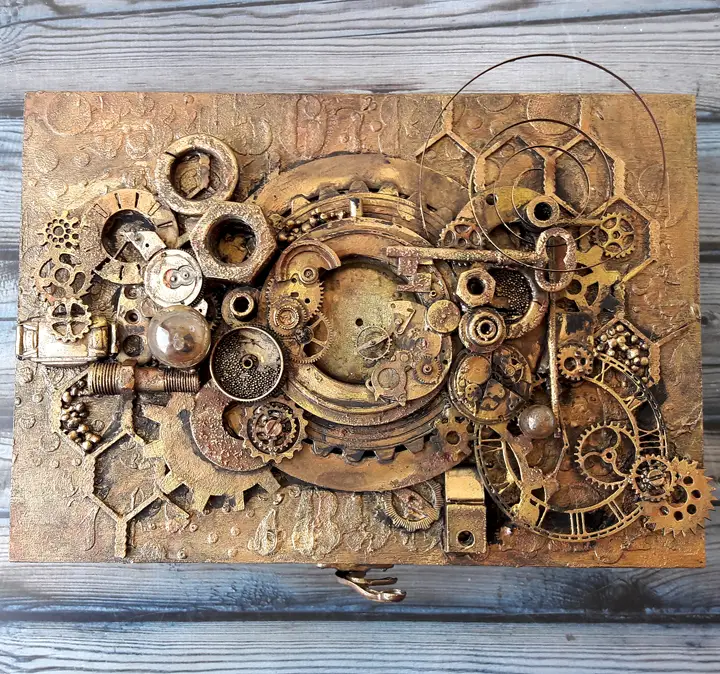 I think I will never be fed up with cogwheels and clock parts. Something about them just makes me happy! I hope my Steampunk Altered Box  Tutorial makes you happy too.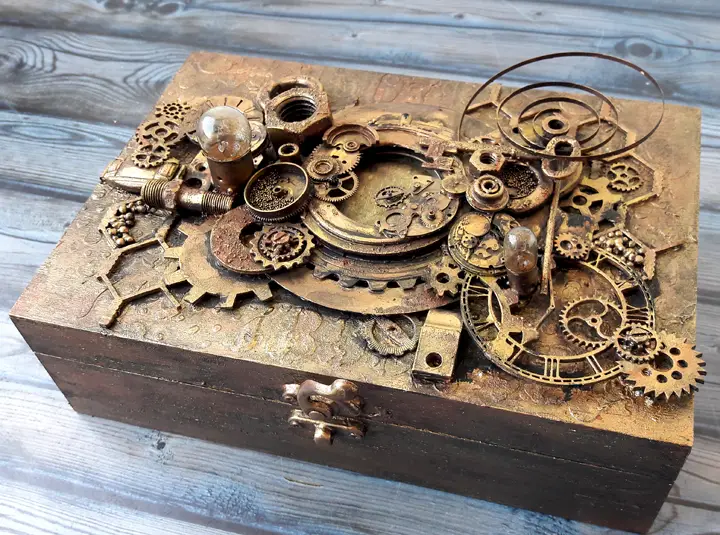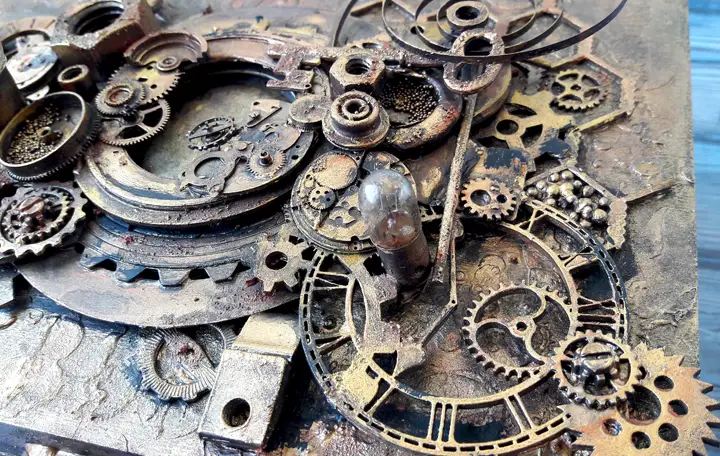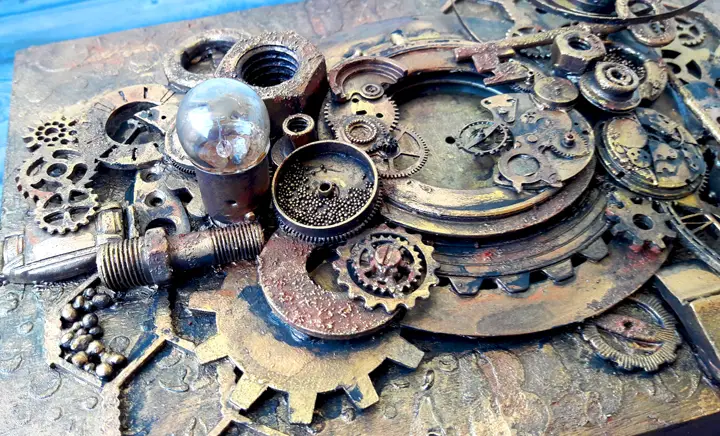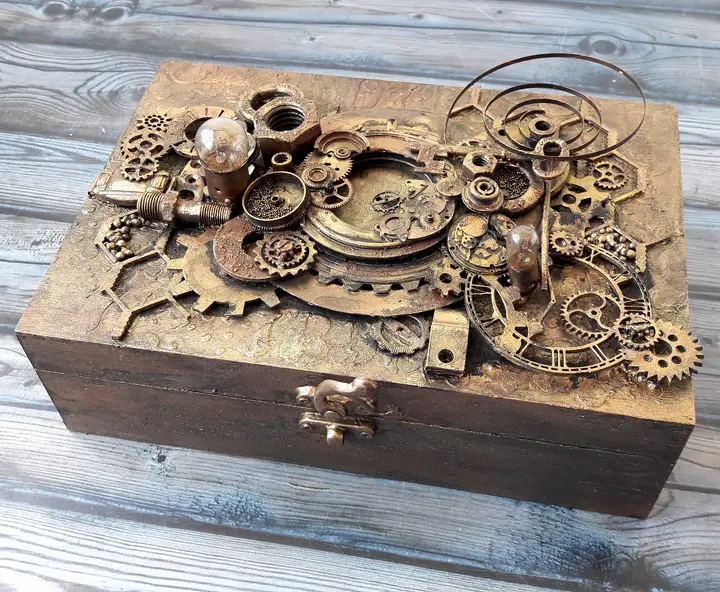 Have you Joined the VIP Room? Where every month you'll get new class grade video tutorials, be the first to hear about new products and get access to printables, patterns, have more chances to win fabulous giveaways and much, much more!
Don't miss out! Keep up with all the crafty goodness by subscribing to the Einat Kessler creative newsletter
Have fun creating!