Every now and then, although I adore flowers, I feel like doing a layout with no flowers, no elaborate embellishments, just something simple, quick and easy. This is a DT layout I did for My Punch's Kit of the Month Club.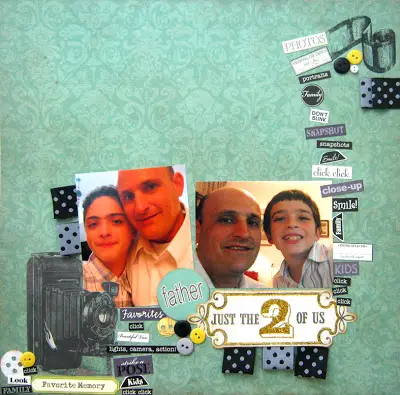 This layout is really easy to do, because it has the most basic embellishments of all…words. I didn't put any flowers, bling, swirls or cutouts, I used word stickers. This way I killed two birds with one stone: I embellished the layout and I wrote the journaling. It all goes well with the theme of the camera and photography, since the words are all in that subject. This type of simple embellishing frames the photos and gives them the focus.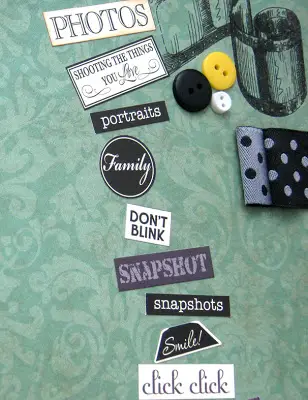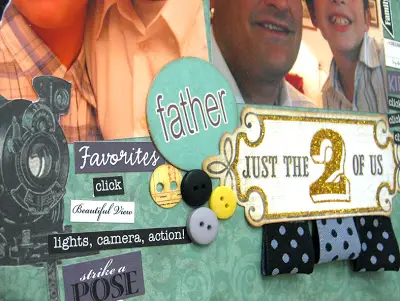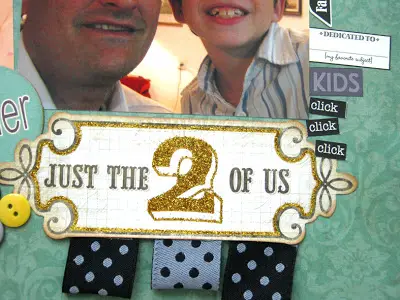 Don't forget to enter your card to the Valentine's Day Card Contest and get a chance to win a great prize!
Have fun creating!
Einat