Creating movement on a page is really easy. The best way is to avoid corners and squares and design a layout with flowy shapes such as waves , swirls or circles.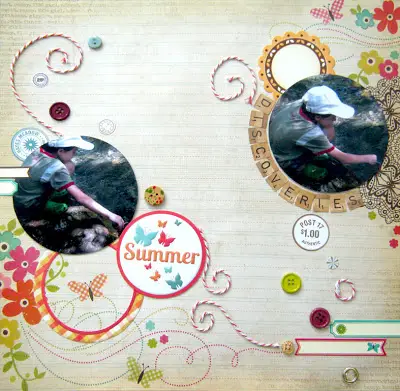 This layout is all about circles! circles of all sizes and materials. I wanted to create a flowy layout to echo the flow of water in the photos.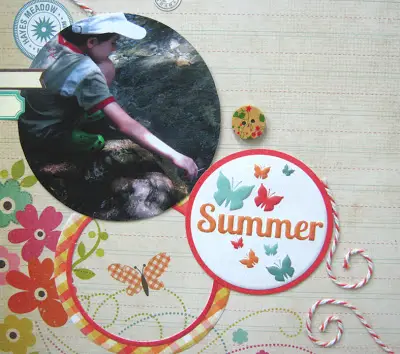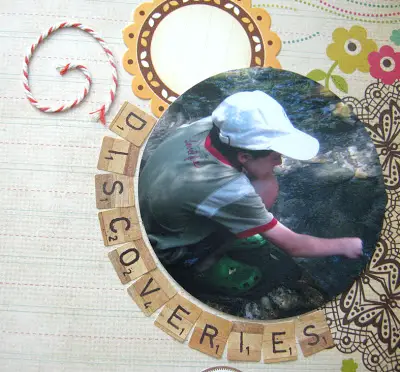 To create that I cut the photos into circles and added different round embellishments to complete the look. I put all of the elements on my layout in two opposite corners, like two river banks.
Have fun creating!
Einat