I wanted to share with you a great technique that would make your LO's interesting and fun. Creating a LO with hanging embellishments or photos gives your page movement and flow. It is very easy to create hanging elements and give you're LO that extra something.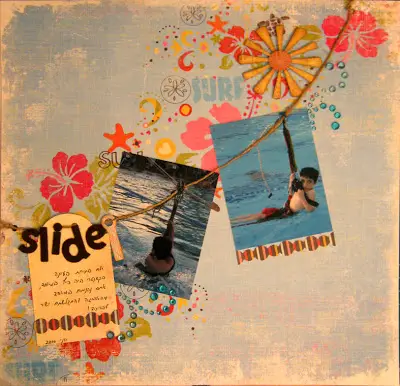 Here is how it works:
1. Pick the right photos or embellishments: these photos would either have to be with a hanging motif, like an omega ride or laundry hanging outside, or embellishments you want to hang in order to give them a special appearance.
2. Create a hole in the photos embellishments so you can thread a twine, ribbon or a string through them.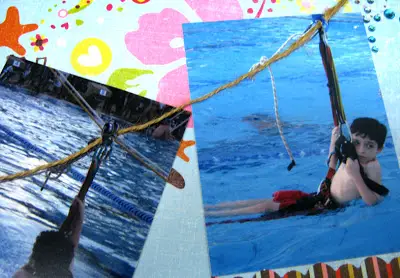 3. Arrange the elements in the way you would want them to hang and adhere to the page.
4. Thread the twine or ribbon gently through the holes and adhere it to the LO.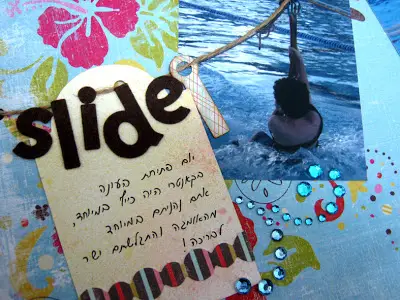 You can arrange all the hanging elements in a row or diagonally, anyway you choose, but in whatever way you do it you will definitely get a striking LO!
Einat