After sharing with you the canvas I made at Tracie Hudson's workshop, many of you had questions about the different techniques on it. One of my favorite techniques is adding a sentiment or a word as a message in a bottle.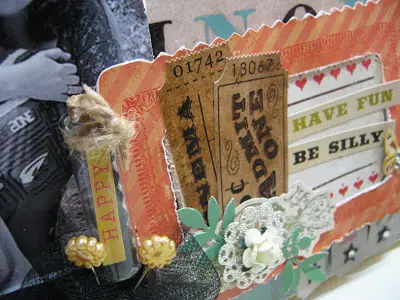 To create this effect all you need is a small glass bottle or a tube that has a lid.
1. Write your message on a piece of paper that will fit inside the bottle. You can also use a sticker in the same size.
2. Attach a square of foam tape to the back of your word and insert it into the bottle. Press gently so it will stick to the inside of the bottle. Close the lid.
3. Attach the bottle to your layout or project.
Add a special touch to your project by creating your own message in a bottle.
Einat