A special tribute Lo I made for my three guys from My Punch's monthly kit. There are a few fun and easy techniques in the layout: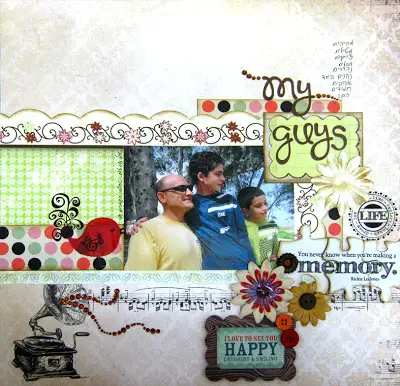 Puzzle pieces with rub-ons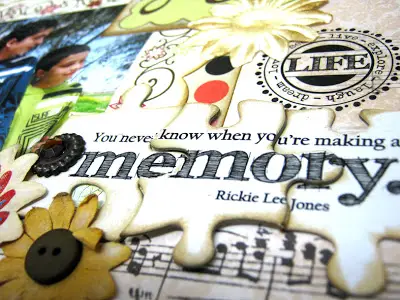 1. Adhere the puzzle pieces with a little temporary adhesive to a piece of paper to keep them from moving.
2. Add the rub-on on to the puzzle pieces.
3. Gently cut the rub-on along the edges of the puzzle pieces.
4. Remove the temporary adhesive and attach the puzzle pieces to the LO.
Waves of music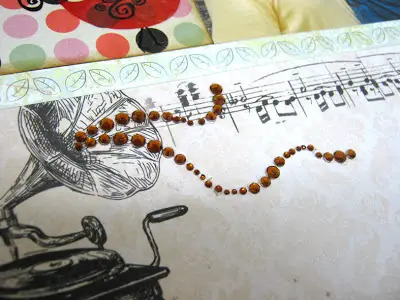 1. Draw "music" lines with a pencil.
2. Add different sizes of rhinestones on the lines.
Hope you liked it!
Have fun creating!
Einat