One of my favorite things is to discover new ways to use familiar materials. Whenever I design a project I try to find new techniques for materials I have used before, like the technique I want to share with you today. We all know how to create pleats from ribbon or paper, but what about pleats from a border sticker? Why cut strips of paper and then try to adhere them in pleats, or crease a ribbon and try to make it stick to your surface? Take a border sticker that is basically a readymade strip of paper with adhesive and pleat it anyway you want!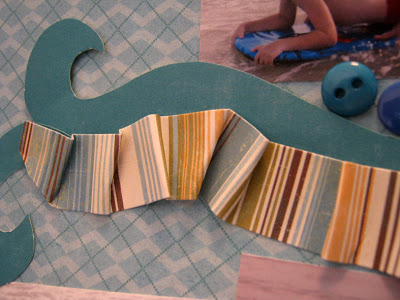 You can even cut the thin strip that is left after taking off the sticker and use it as well!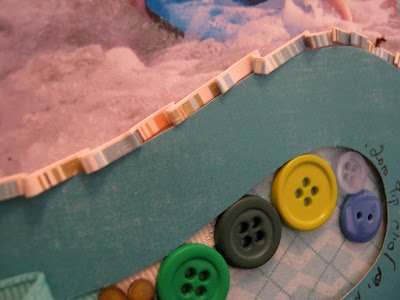 Here is the complete LO with this fun easy technique! You are right; it's the Surfing LO I shared with you on Monday. It's a technique packed LO!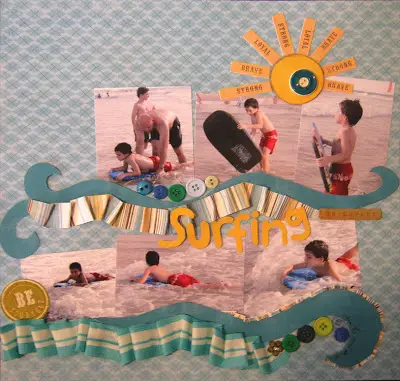 Try and find new ways to use familiar materials.. it's fun!
Einat