Hi crafty friends!
Today I want to share with you a Vintage Lady Mixed media Canvas tutorial. If you know me you'll probably have the same surprised face my friend made when I created it. I had a wonderful creative day with one of my friends and when she saw what I was doing she had a look of surprise on her face. Why? because this vintage romantic style is completely out of character for me. I usually don't create projects in this style, at least not recently but I believe that as artists we should always challenge ourselves and step out of our comfort zone. This project is exactly that, a step outside my comfort zone! I decided to create something new and use elements that I don't normally use.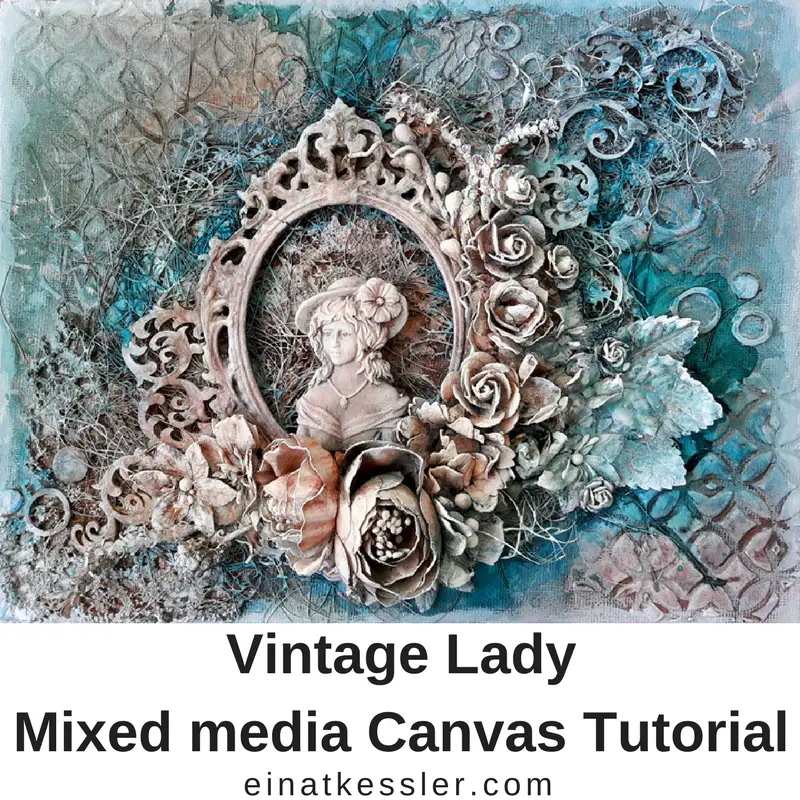 Vintage Lady Mixed media Canvas
I started with a blank canvas and added texture with stencil and modeling paste. Then I added pieces of lace and sisal, which are a type of strings that come in a variety of colors.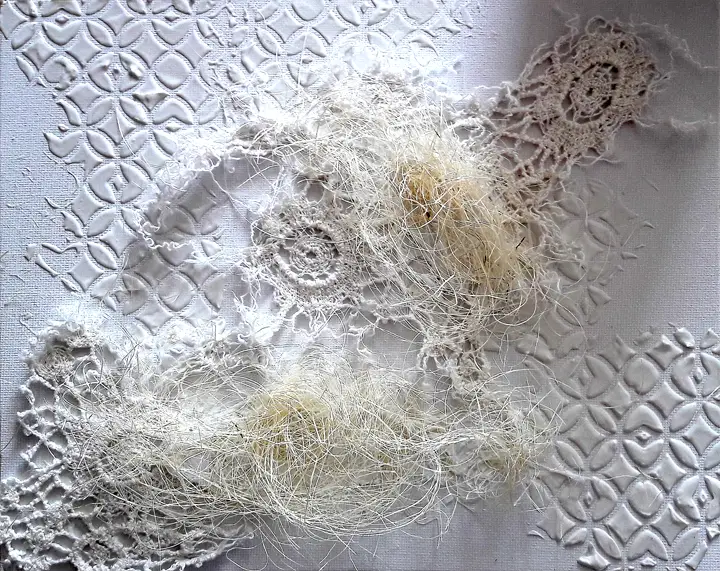 The next step was to add the focal point which was the oval frame. I added chipboard swirls around the frame and little circles for added texture. As you can see the sisal fives texture but also adds height to the elements I added on top of it.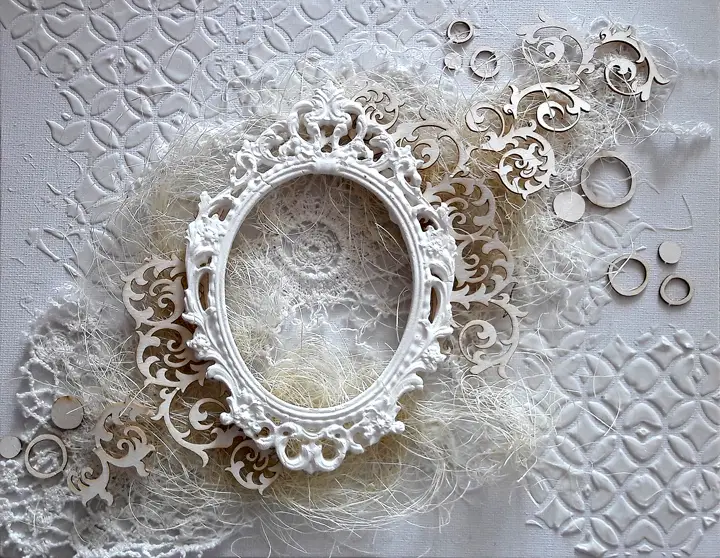 The second part of the focal point was the lady in the center. I glued a few pieces of chipboard on the back to give it height and glued it to the canvas. Both the frame and lady are made from  Air Clay and molds.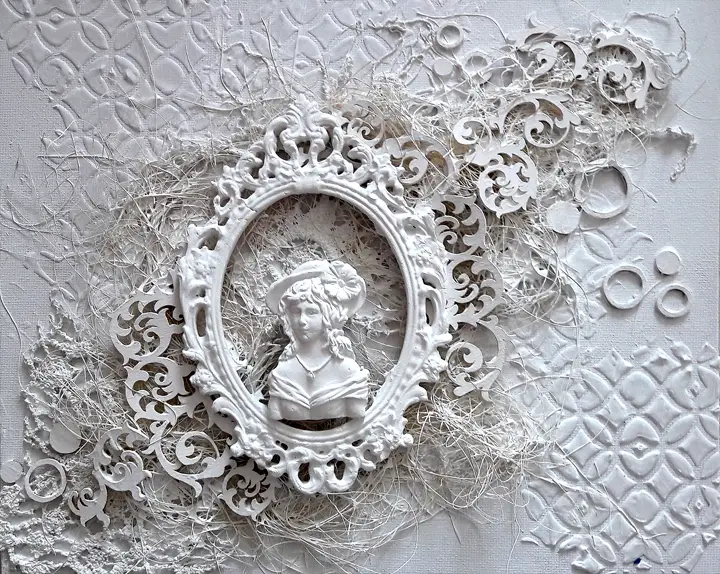 Every vintage project needs flower right? So the next step was to add flowers around the frame. When you add flowers to a project always put them in an angle so they would look more real and not like a row of flowers.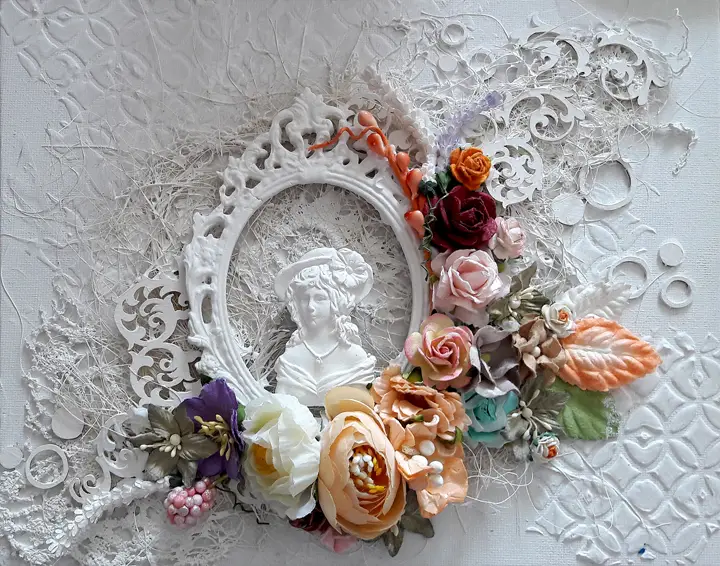 Now come the hard work of covering everything with gesso. This part is important because the gesso gives all the elements the same starting point in terms of color and enables adding more color on them with sprays and paint.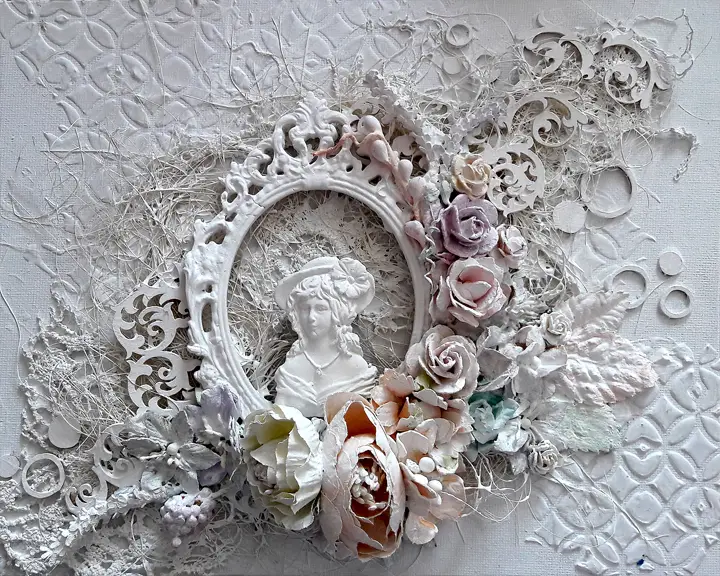 I chose copper and turquoise sprays. You'll need to spray a few layers to get good coverage and depth of color. Make sure to dry each layer before spraying another one or you'll get mud.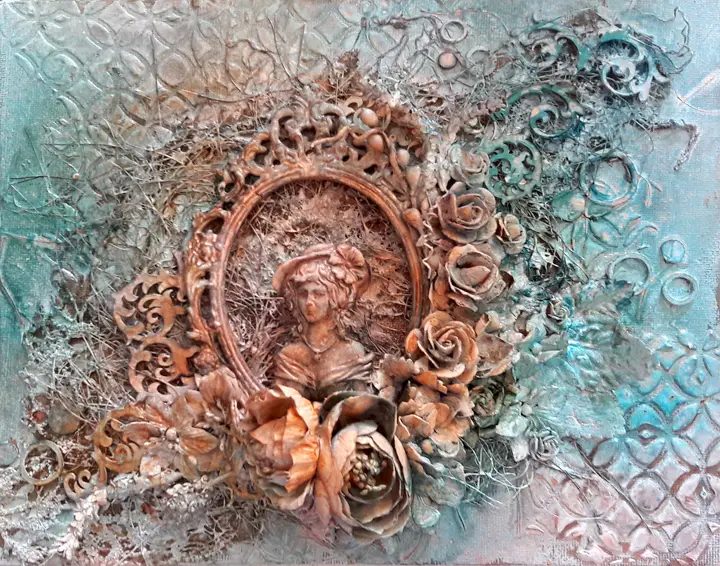 At this point the canvas looks flat. The colors have no depth so it all look a little off. The next step is to add shadows and highlights. I added a darker shade of turquoise paint around some of the elements and the frame and even up to the edges. Then I added highlights with white gesso on all the center elements. This makes them really pop out of the page and create a contrast with the background. When adding the gesso use a dry brush and very lightly go over the raised parts of the embellishments.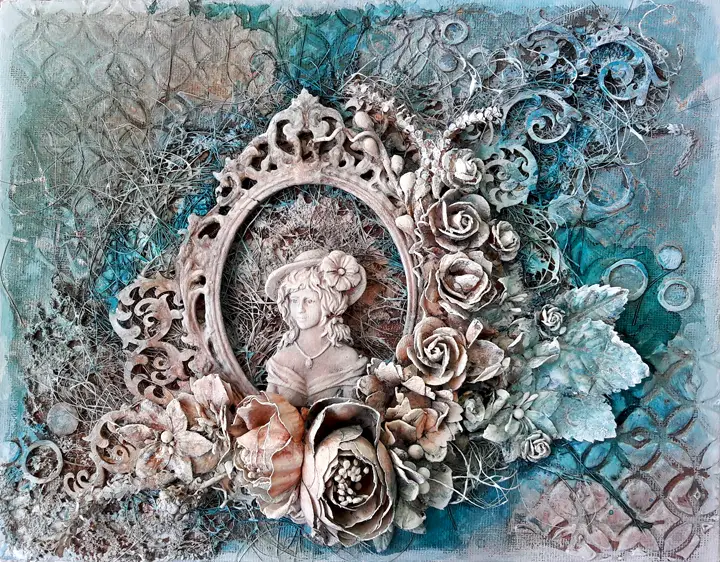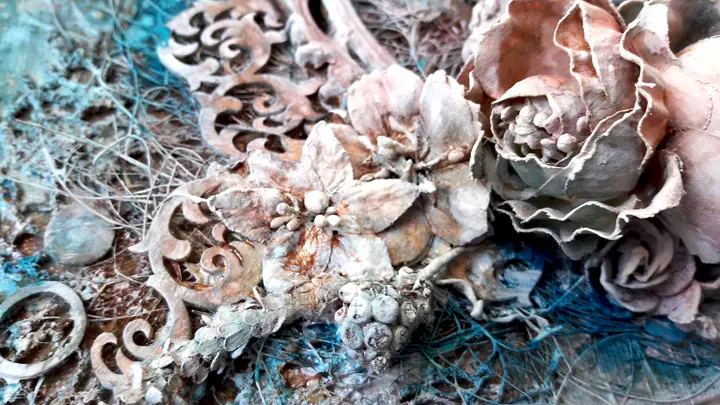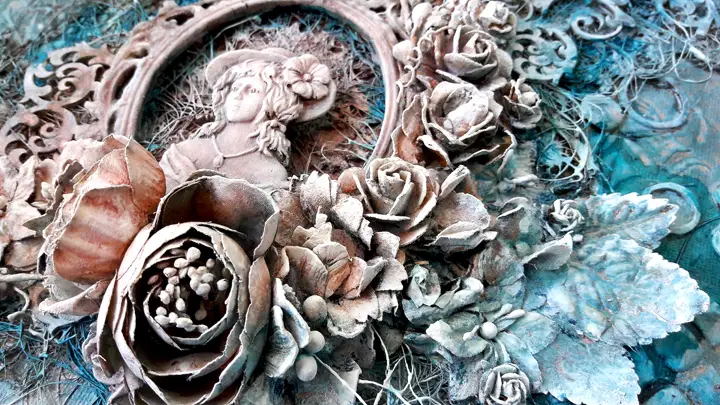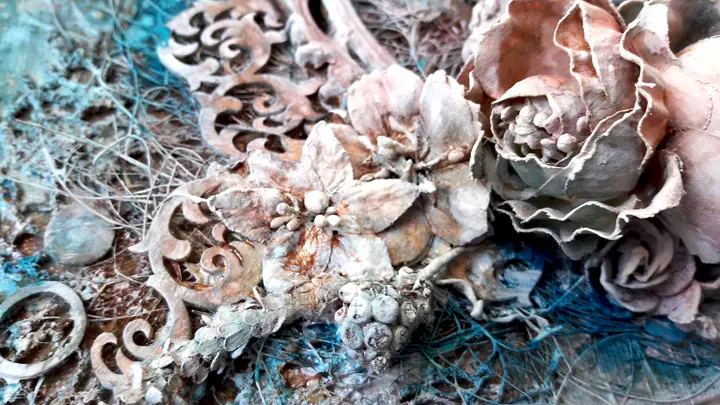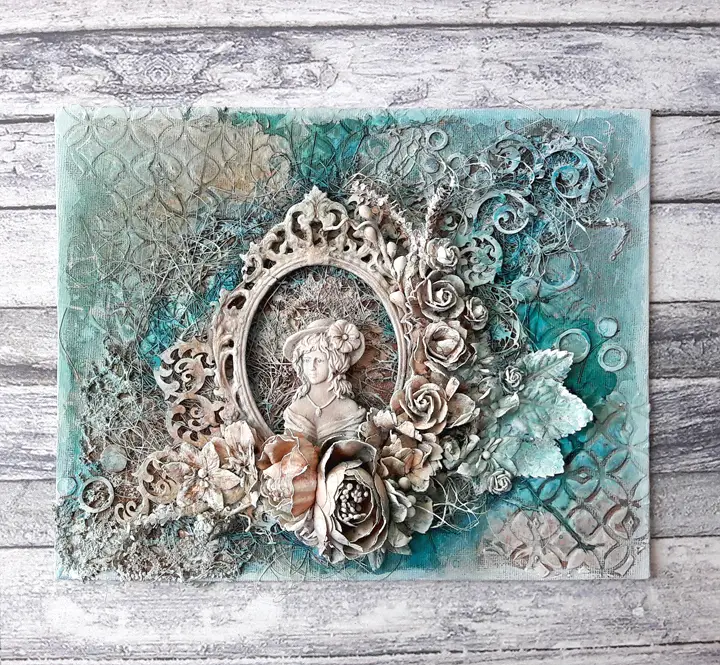 I hope you enjoyed this tutorial and that you'll try and create your own Vintage Lady Mixed media Canvas or at least a version of it.
Have you Joined the VIP Room? Where every month you'll get new class grade video tutorials, be the first to hear about new products and get access to printables, patterns, have more chances to win fabulous giveaways and much, much more!
Don't miss out! Keep up with all the crafty goodness by subscribing to the Einat Kessler creative newsletter
Have fun creating!