Hi dear crafty friends!
Today I want to share with you a new mini album I created. It is called: Vintage Nature Mini Album. This mini album is constructed in a special way and it is made with special papers too. Keep reading to find out more!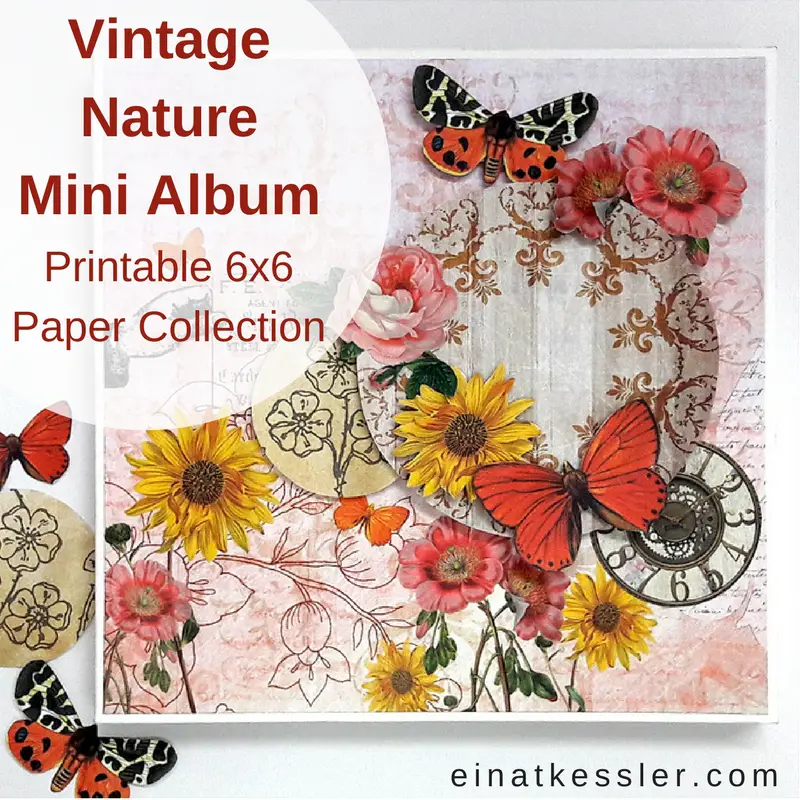 Vintage Nature Mini Album
The mini album is constructed in such a way that there is no binding needed. There is only a cover that is made from the same paper as the album. The entire mini album is built from a thick white cardstock. Water color paper will work well too. The idea is to combine a few papers and make the album look like an envelope that opens and opens. You will not need any additional supplies to create this mini album other than the white cardstock and the Vintage Nature paper collection.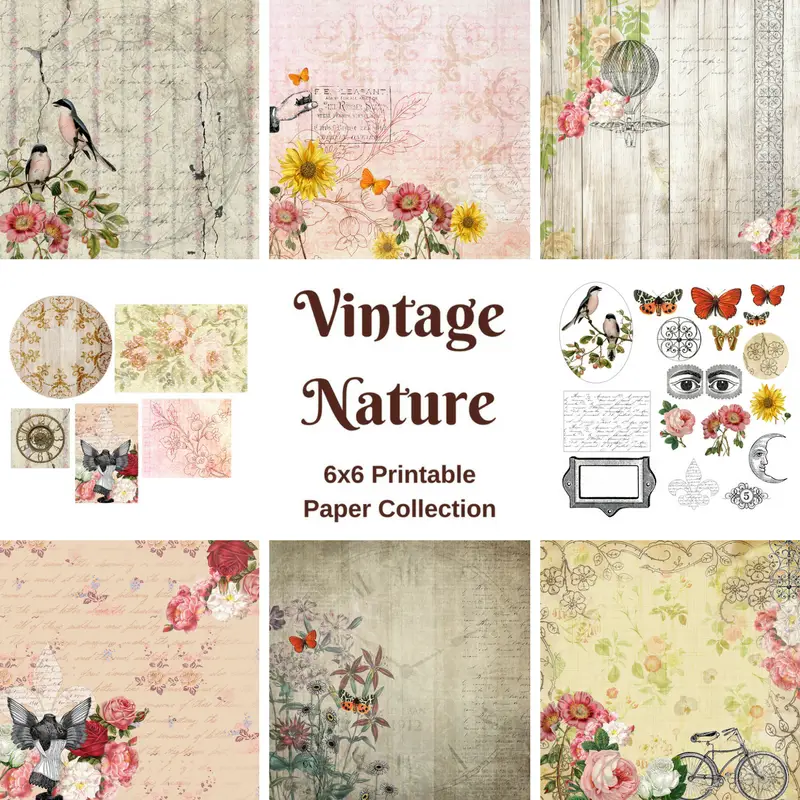 Did I mention it's completely downloadable? After you print it you can scroll down and check out the full step by step video tutorial on how to create one of the pages in this mini album. For the full details how to download the papers and get the full video tutorial scroll to the end of the post.
The pages of the mini album are all created with the Vintage Nature paper collection that was designed by yours truly. This collection has six different 6x6 papers and lots of embellishments. The style of the collection is shabby chic meets vintage steampunk. All the papers have soft patterns and colors with nature theme details like flowers, butterflies and birds. There are also touches of steampunk images to complete the vintage look.
The best news is that the Vintage Nature collection is printable and ready to download! The collection is available in the VIP Room. If you want to download and print this amazing paper collection AND have access to the full step by step video tutorial JOIN THE VIP ROOM NOW! You can print these papers as many times as you want!!
Don't miss out! Keep up with all the crafty goodness by subscribing to the Einat Kessler creative newsletter
Have fun creating!