Hi dear crafty friends!
Recently I told you I discovered water colors but now I can say I can't get enough of them. So I continue my Water Colors Adventures: Art Journaling. I love their look on an art journal page and I love the color play, layers and transparency I can achieve with them.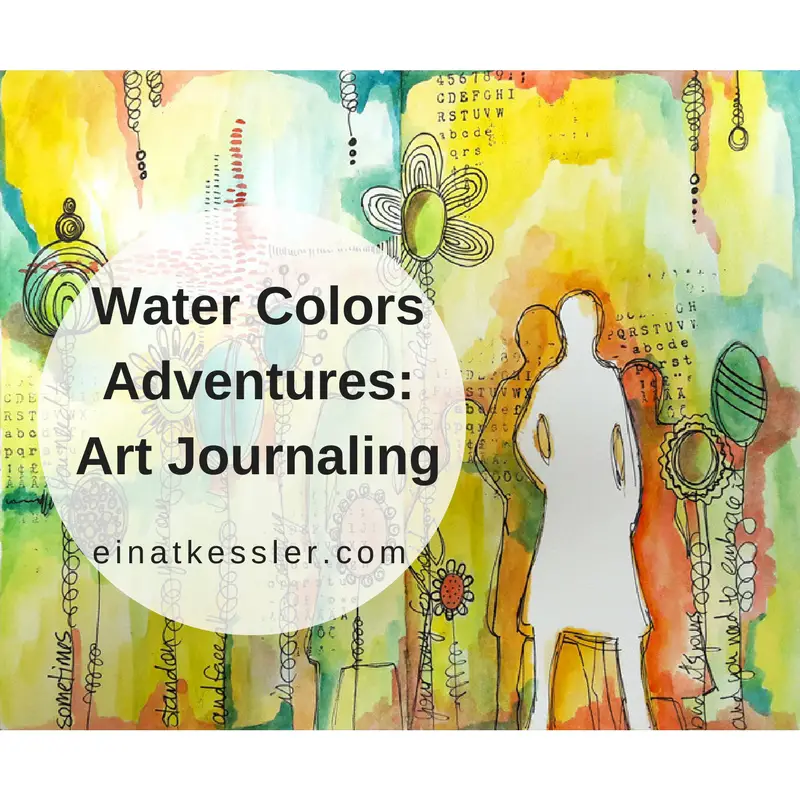 Water Colors Adventures: Art Journaling
This time I challenged my self not only to continue playing with water colors but also to create a page without a title or a quote. It was a struggle. I kept feeling the page is too empty and had to go back to it several times and add more details. It was also a great thing to discover that water colors go really well with stencils too. I kind of liked the bluring of the lines and that some of the paint seeped under the stencil. 
If you haven't tried water colors before please give it a try. I know I said it before but I ask you again to try. Water colors are so forgiving and easy to use that you are really missing out if you don't try. I've been avoiding water colors for a long time simply because I thought it's too complicated for me, but once I started I couldn't stop. You don't need to share your creations so nobody will see them but you owe it to yourself to try.
When I started this page I had no idea what to do so my process was to cover the page with some colors while using a stencil of a woman's silhouette. Then I added some circles and suddenly I saw a field of flowers. So I added lots of details with a black pen and even more silhouettes and my pages was ready.
Have you Joined the VIP Room? Where every month you'll get new class grade video tutorials, be the first to hear about new products and get access to printables, patterns, have more chances to win fabulous giveaways and much, much more!
Don't miss out! Keep up with all the crafty goodness by subscribing to the Einat Kessler creative newsletter
Have fun creating!