Hi dear crafty friends
Today I want to share my What if I Fall Art Journal Page.This page is a little different than usual in its look and process. I got these new stamps from a friend and just had to try them… this is what came out.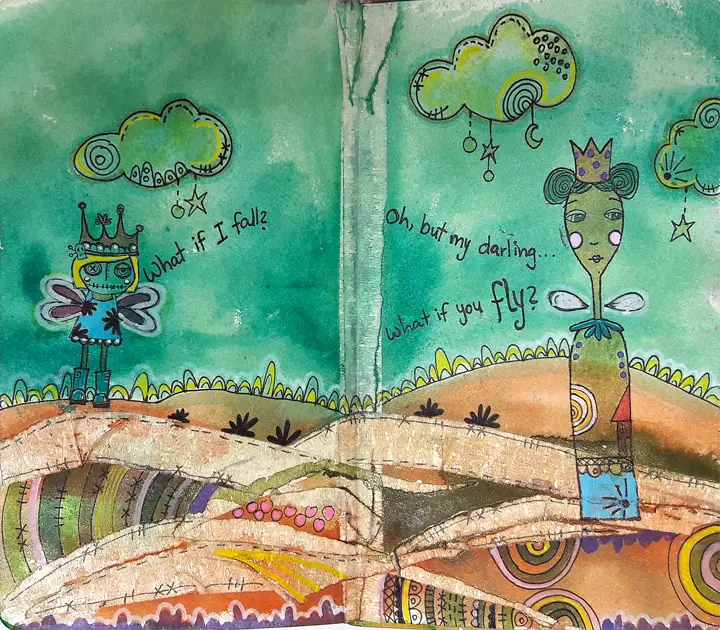 What if I Fall Art Journal Page
Sometimes I start an art journal page from something I want to say like a sentiment or a quote. But sometimes I want to try a new fun supply that I got. In this case I got these cool stamps I just had to try. So I created the background first without really knowing how it will proceed.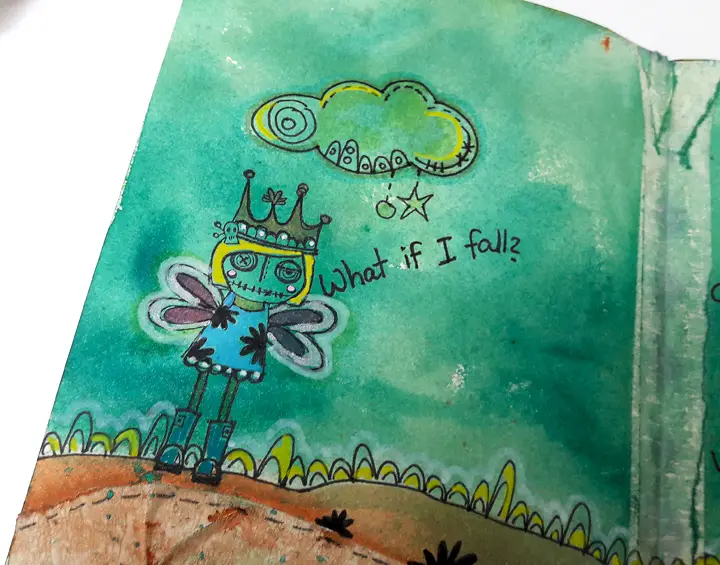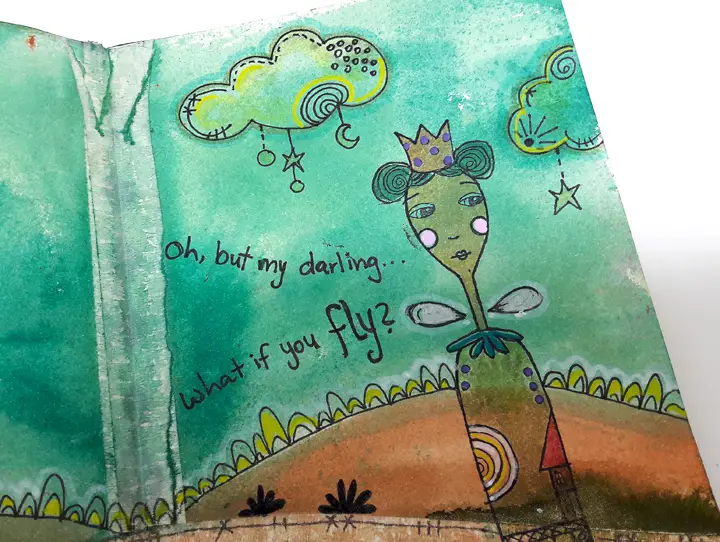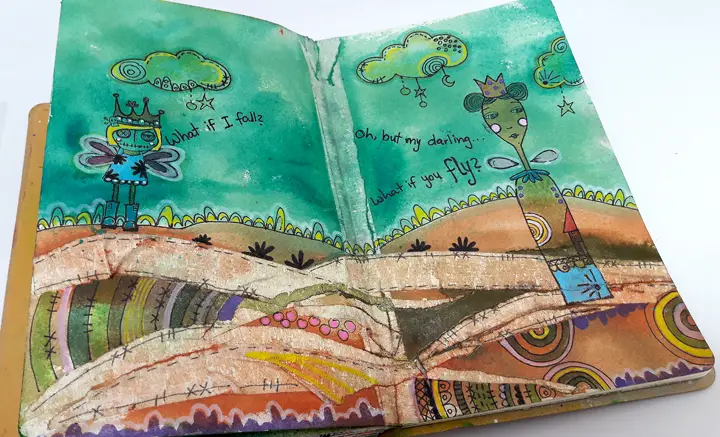 I created "hills" with masking tape and then added lots of spraying. Then I stamped my page with these two funky looking girls and started adding details and color. Finally I added one of my favorite quotes that was really appropriate to this page.
I think it turned out so whimsical and different. I love it! What do you think?
Have you Joined the VIP Room? Where every month you'll get new class grade video tutorials, be the first to hear about new products, get access to printables and patterns, have more chances to win fabulous giveaways and much, much more!
Don't miss out! Keep up with all the crafty goodness by subscribing to the Einat Kessler creative newsletter
Have fun creating!