What a better way to open the new year then a creative inspiring blog hop with my designer friends from the Designer Craft Connection! This month our theme is journaling. The magic of words, a collection of letters telling a story, a memory, a feeling.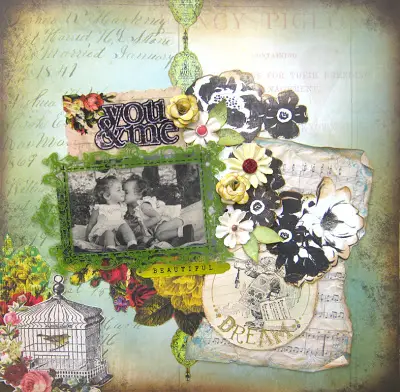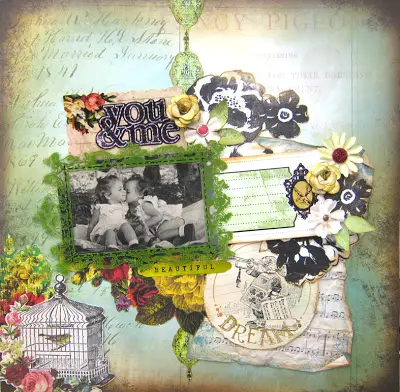 My creation is a layout with a very special photo: a photo of my mom and my aunt when they were little girls. This layout is part of a birthday scrapbook I'm making for my mom's 60th birthday. It's going to be a unique scrapbook because all the journaling is going to be written by different family members. Each layout will have the story from the point of view of the person in the photo. For example: my boys will write the journaling on the layouts showing their photos, with all their feelings, experiences, memories and love for their grandmother. The journaling on this layout is going to be written by my aunt, her sister.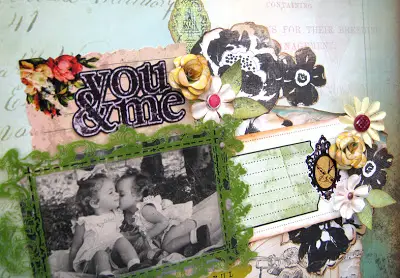 The layout has a hidden journaling spot. I created a pocket from the photo and inserted a journaling tag to the pocket. In order for it to be easily pulled out I created a "handle" from flowers. When the tag is closed the flower handle is a part of the design and blends in with the other flowers.
Make sure to keep hopping and see all the wonderful creations. Simply click on the DCC button on the right side of my blog to move forward or backwards. Don't forget to show some lovin' to these talented designers!
Have fun creating!
Einat