Hi dear members!
Today we are starting a new mini album series, but this mini album is like no mini album you have seen before. We are taking interactive pages to the next level and creating interactive pop up pages! These pages will not only move they will pop up. I've been working on these page designs for a long time and I'm so happy to finally share them with you.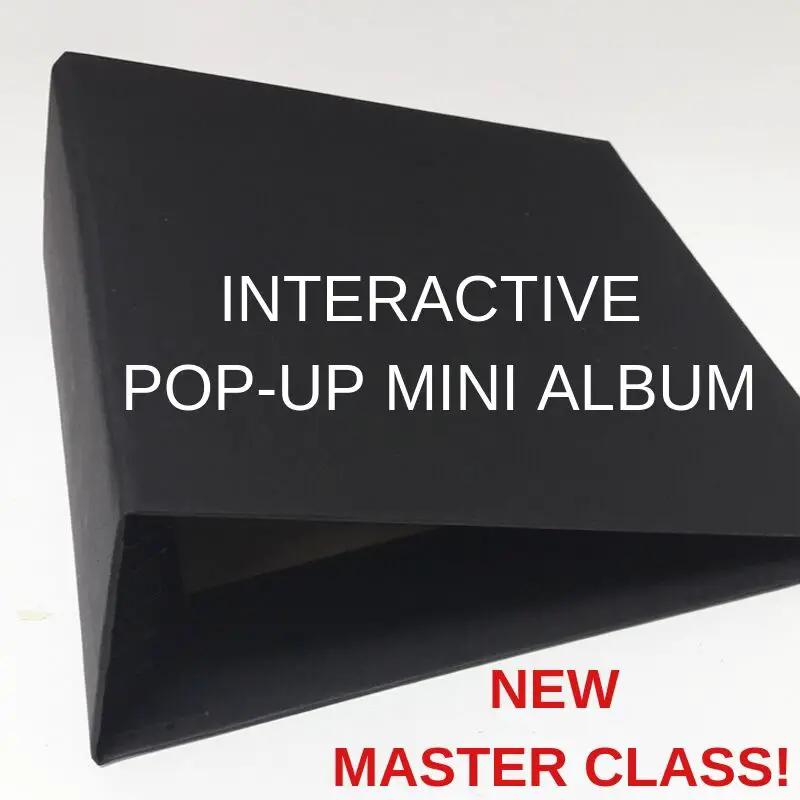 This mini album is slightly bigger than we normally do because pop up mechanisms are not strong enough if they're too small. The page needs to be large enough to hold the mechanism and the mechanism itself needs to be large enough to move properly. So this mini album is going to have a 8 1/2"x 8 1/2"cover with five 8"x 8" pages inside.
The first thing we'll have to create the cover. You already know the method to create mini album covers because it's the same method we have used in previous mini album projects. This method is by far the best because it suits any size and it's strong enough to hold any type of page.
You have all the measurements for the cover in the cutting guide: download cutting guide and instructions
In this video we'll create the cover and the binding mechanisms for the inside pages. I'm using black cardstock for the cover because I want an extra layer of paper before I attach the pattern papers, plus it looks so much better when there is a little black frame around the pattern papers.
TIPS & TRICKS
Use liquid glue to build your cover so it will be sturdy and strong. The liquid glue bonds the paper and chipboard better than double sided tape.
Cut the corners of the paper and leave a 1/8"margin between the edge of the paper and the corner of the chipboard. When you wrap the paper first tuck the paper into the corner with your bone folder and then glue the paper to make sure it will look professional.
Wait until the cover is dry and then fold it in 90 degrees and not more. Repeat this process after attaching the binding mechanism.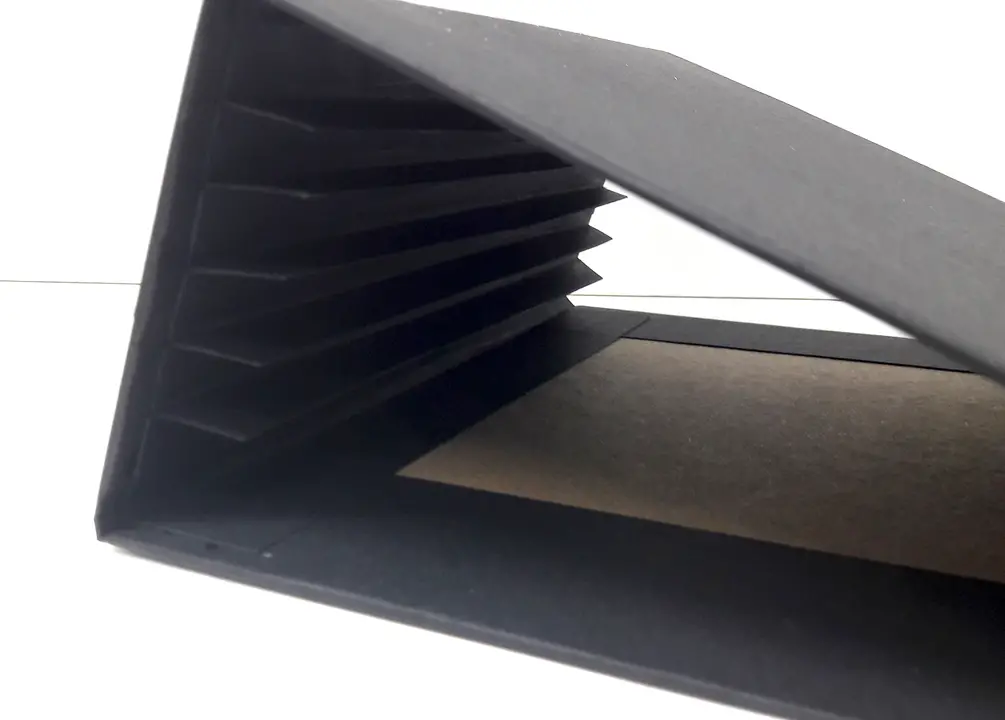 SUPPLY LIST
Chipboard
Three 12"x 12"black cardstocks
Liquid glue
******
Let me apologize again for the video this week. Due to technical difficulties I could not fix some of the video was corrupted and I couldn't use it. I tried to re-do some of the video the best I could. We have done this type of cover before so you should know the process. If you have any problems you can check out the cover we did in the Make My Art Book - the cover making process is the same! This mini album is going to be amazing and I hope you're excited as much as I am!
Have fun creating!