Hi dear crafty friends!
How do you present your favorite photos? Are they tucked away in albums, are they framed and hanged on the wall? Today i want to share with you a Paper and Quilling Altered Frame I created to present one of my favorite family photos.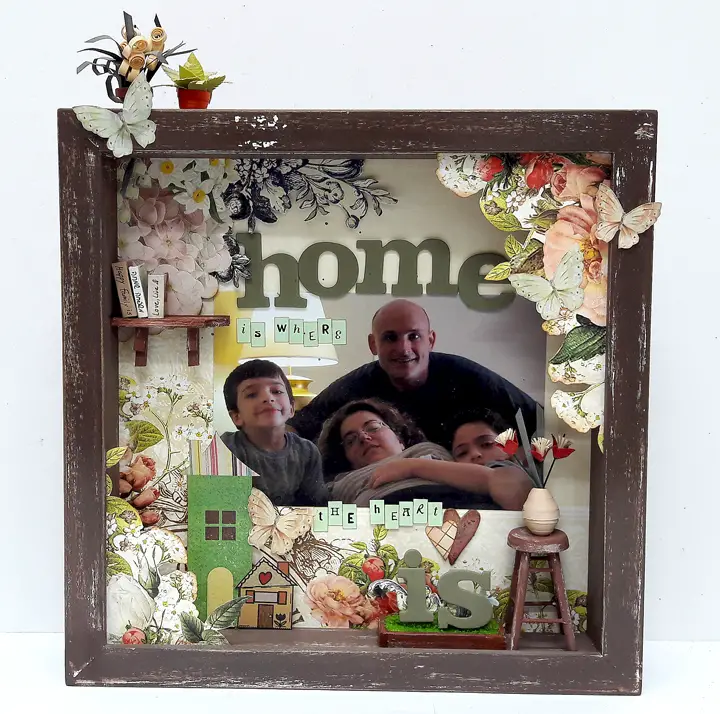 Paper and Quilling Altered Frame
I started this frame with a shadow frame i got at IKEA. They come in a white color, which I didn't like. So I covered it with gesso and then painted it with brown acrylic paint. When the paint was dry I added a little white strokes with a dry brush to create a vintage distressed look.
The next step was to create the details. First I cut all the large pieces of flowers, butterflies and the background. I layered them all on the inside of the frame and around it. To create dimension I added the flowers on the inside and outside of the frame. Then I added the photo (which is an old photo I couldn't develop again so it's not very sharp).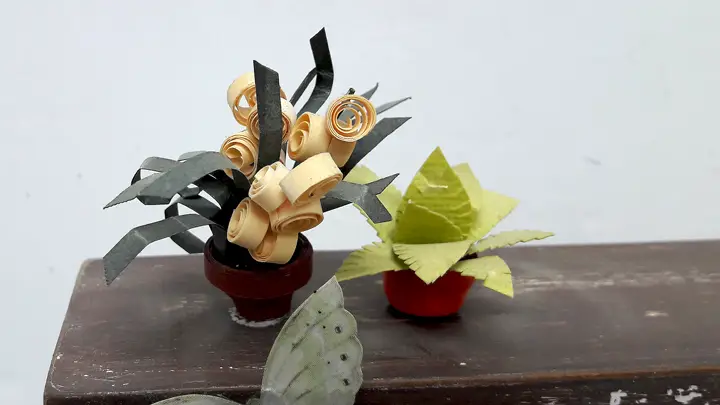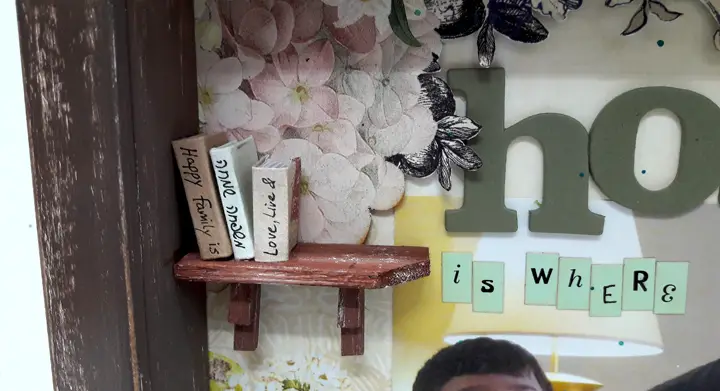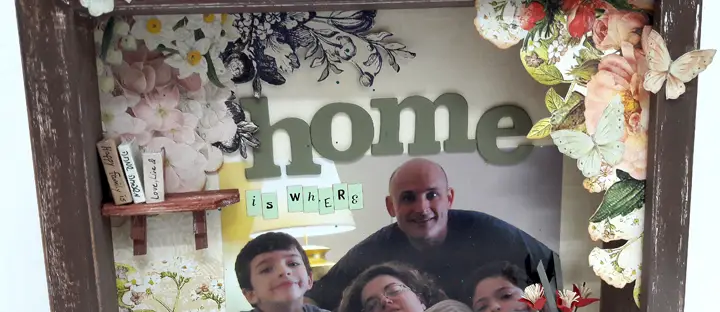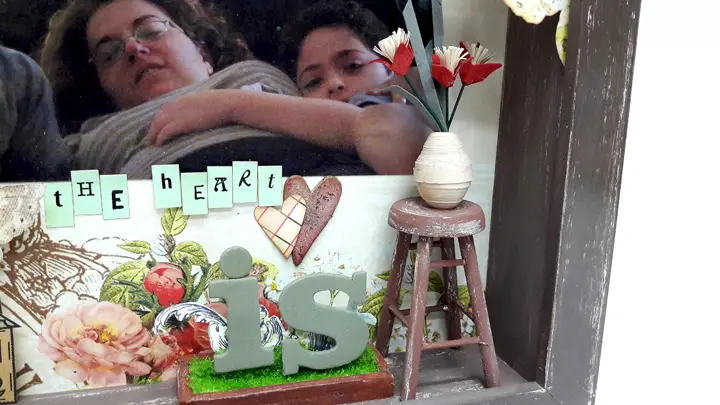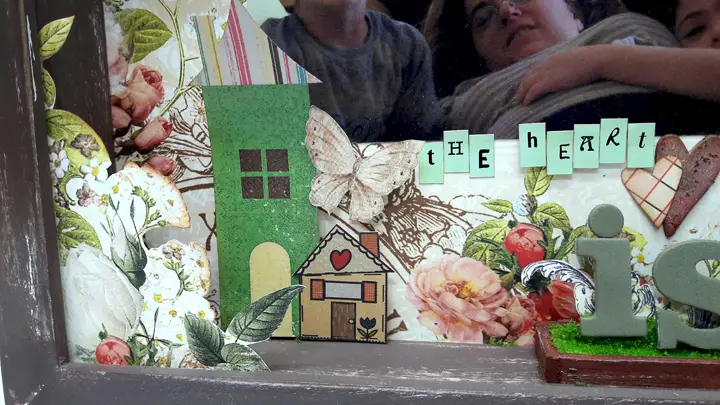 Then it was time to add all the embellishments and details. I added the different letters and houses I cut from paper. I created plant pots from quilling and attached them on the top of the frame. On the inside I added a flower vase on a wooden chair I painted and distressed. Both the shelf and the flower bed were created from the little pieces of wood you get when you buy a canvas. I cut them to size built the shape I wanted and painted them. The grass wascreated with green Flower Soft . The little books on the shelf are pieces of regular paper folded into a book shape.
I found out that creating miniature objects is really fun but very time consuming! However this Paper and Quilling Altered Frame is now hanged proudly on the wall in my studio and I enjoy looking at it every day.
Don't forget you only have until the end of the month to join the VIP Room as a founding member and be forever locked in the current price. Next time the doors will be open to new members will be in the summer and in a higher price. Don't miss this opportunity and join today! Click here to subscribe
Don't miss out! Keep up with all the crafty goodness by subscribing to the Einat Kessler creative newsletter
Have fun creating!