Hi dear crafty friends!
Today I want to share my new Steampunk Altered Box for Scrap & Craft. They have the most amazing steampunk theme laser cut chipboard that are just perfect for steampunk projects. 
Steampunk Altered Box for Scrap & Craft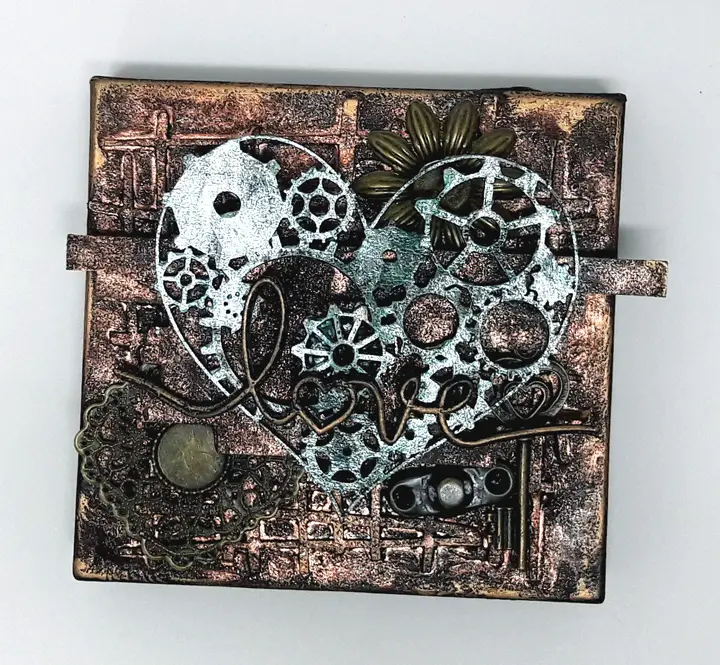 Now that the holidays are over I thought I'd take a break from the Christmas and winter theme projects and do something a little different. As you know I love steampunk! That industrial look with the cogwheels and mechanical parts is just magical to me. Today I want to inspire you with an altered box created in a steampunk style.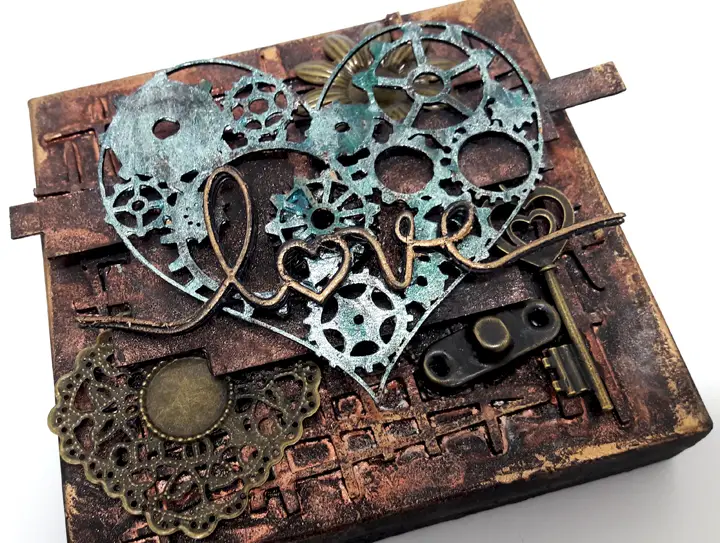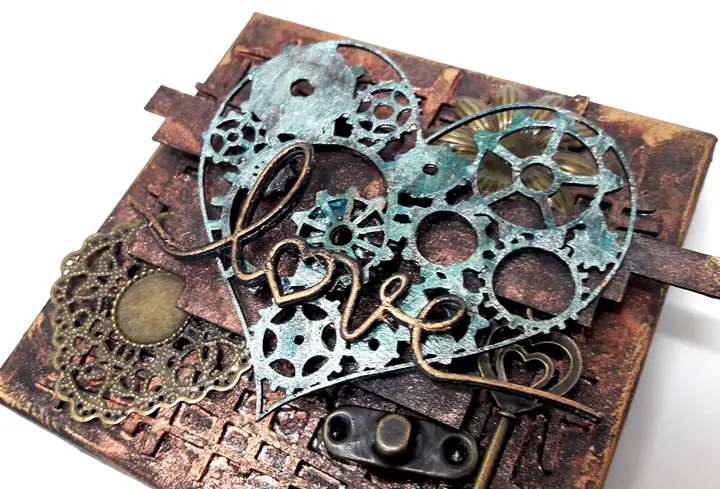 I took an old paints cardboard box and painted it with black gesso. Then I added layers of chipboard and metal embellishments. When you create a project like this layering your embellishments with extra height will make the difference between a nice project and an amazing project! You don't want your creation to look flat! Once your elements are glued to the box cover everything with black gesso and then paint with metallic paints.
Here are the products I used:
Steampunk - Flying hearts - gear heart
Have you Joined the VIP Room? Where every month you'll get new class grade video tutorials, be the first to hear about new products, get access to printables and patterns, have more chances to win fabulous giveaways and much, much more!
Don't miss out! Keep up with all the crafty goodness by subscribing to the Einat Kessler creative newsletter
Have fun creating!