20 INTERACTIVE MINI ALBUM PAGE IDEAS
LIMITED TIME OFFER!
20 Interactive Mini Album Page Ideas eBook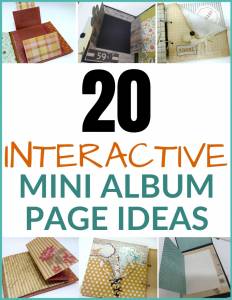 Create fun, surprising and moving pages in your mini album!

$87 VALUE!
You'll NEVER see this offer for this price again... it's 84% off!!
Learn the easy, creative and professional way to add more space to your mini album pages and fill them with engaging elements and surprising moving parts!