Today I want to share with you how to create a Butterfly Mixed Media Canvas. I get asked a lot about how I create these canvases and how I get that crisp rusty look. Well, today I want to share with you some of the products I use to achieve this look and how exactly to create it.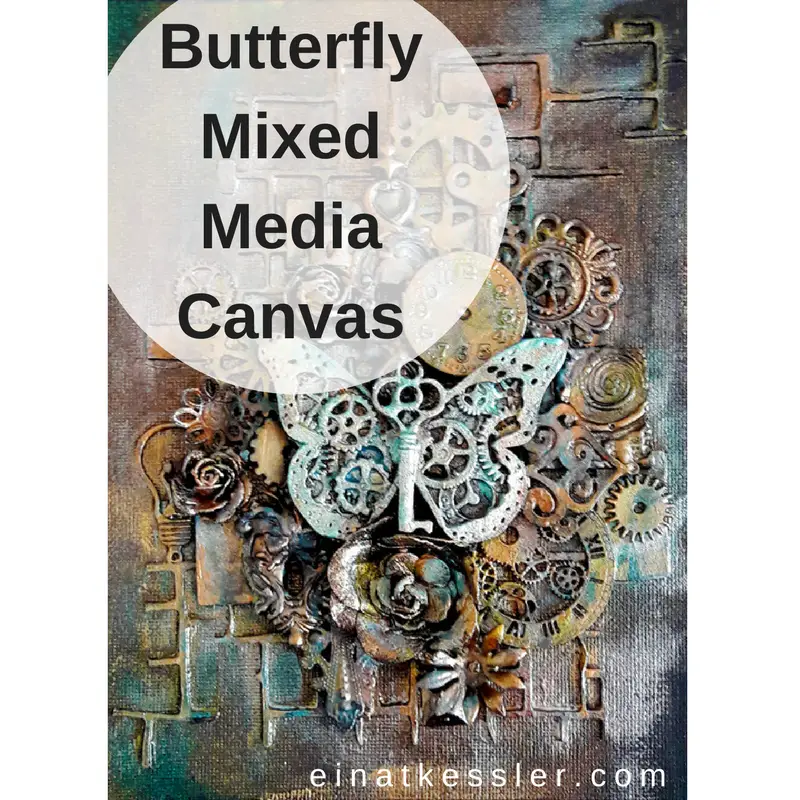 Butterfly Mixed Media Canvas
One of the most important steps in creating a canvas like this is to layer the embellishments and create a 3D look. So I started with a layer of chipboard empty squares and added the butterfly on top. The butterfly is the focal point of the canvas so I made sure to create a raised surface from little chipboard squares so The butterfly would be raised above all the other embellishments.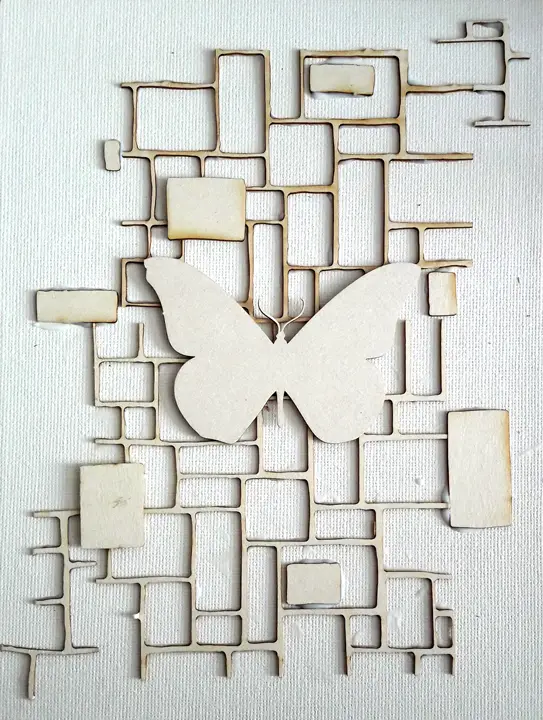 The next step was to add all the embellishments around the canvas. When I create a canvas like this I use all kinds of embellishments, some of them with more volume than others. What I mean is that you don't want to add only flat embellishments you want to add things like flowers or add the embellishments in different heights.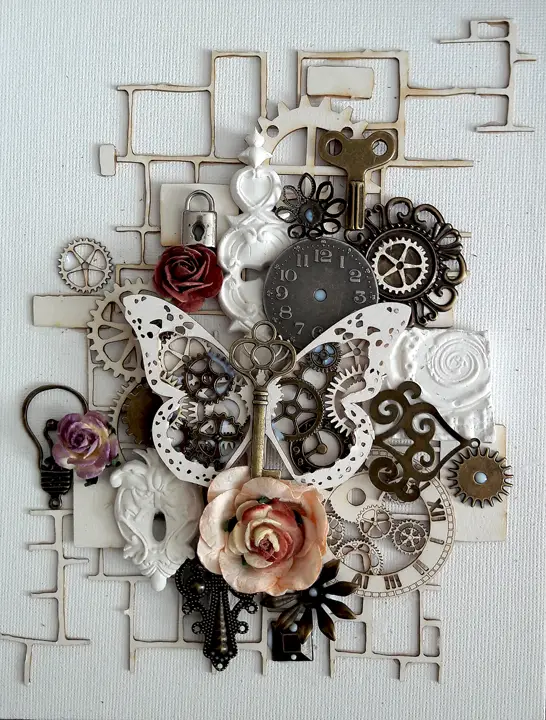 After you like the arrangement of the canvas it's time to cover everything with black gesso. Sometimes it's hard to get into all the nooks and crannies with the brush. If you wet the brush the gesso will be a little thinner and will flow more easily into those hard to reach places.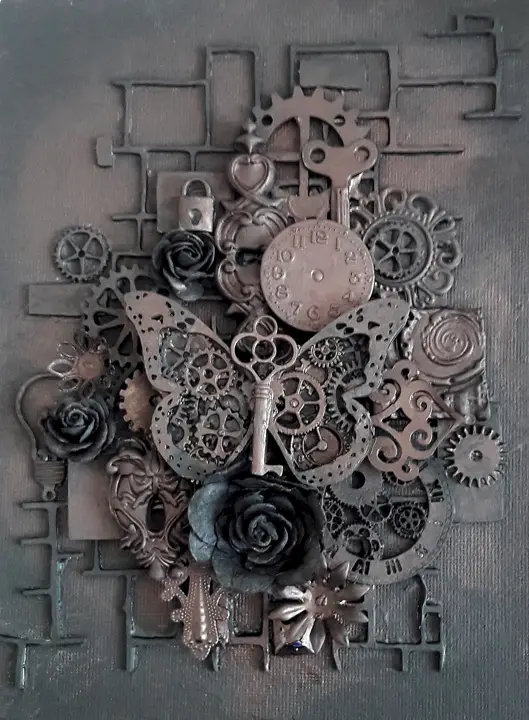 When the gesso is completely dry it's time to add some color. I wanted my canvas to have a metallic rusty look so I used Metallic acrylic paints, patine and shimmer wax (like Inka Gold) in that order. Build the layers of color with a small brush. Don't cover each embellishment with the paint. Add little touches of paint and use a few colors. Use the wax to add final shimmer touches and accents.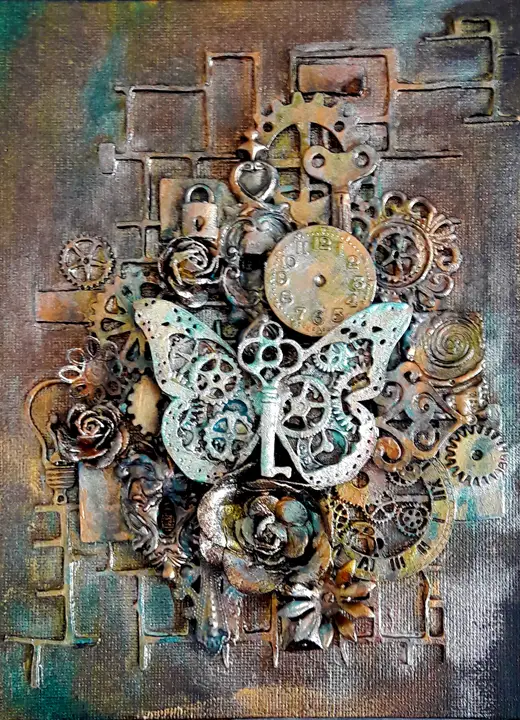 I hope now the process of how to create the Butterfly Mixed Media Canvas is clearer and you'll give it a try. I also entered this canvas to the 13arts challenge: butterflies.
What would you put as a focal point on a mixed media canvas?
Have you Joined the VIP Room? Where every month you'll get new class grade video tutorials, be the first to hear about new products and get access to printables, patterns, have more chances to win fabulous giveaways and much, much more!
Don't miss out! Keep up with all the crafty goodness by subscribing to the Einat Kessler creative newsletter
Have fun creating!