Inside: how to make a one sheet wonder mini album
I sometimes feel bored with making mini albums and that I'm doing the same things over and over again, so I decided to challenge myself to do something different. The challenge was to make a mini album from only one sheet of 12x12 cardstock including a cover...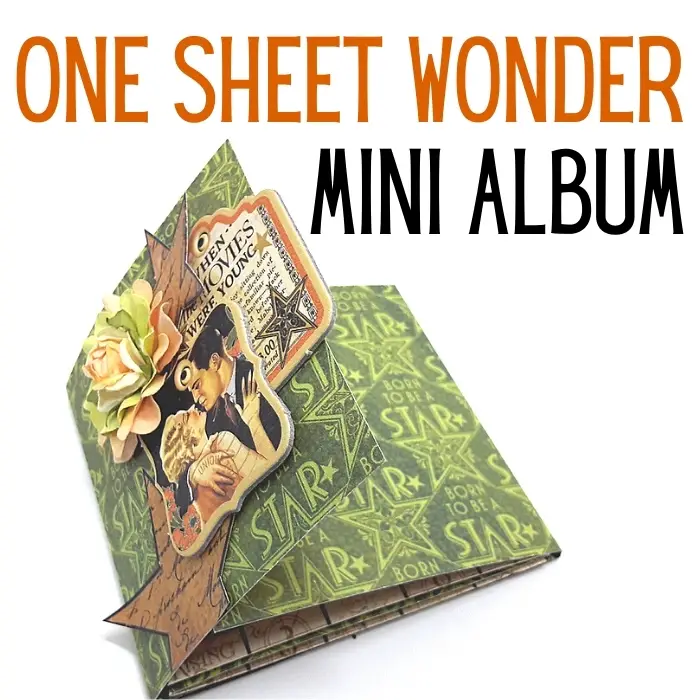 WHAT IS A ONE PAGE WONDER PROJECT
A one sheet wonder project is a craft project that is made from only one piece of paper, ususally fom a 12x12 or a 8.5x11 paper. These projects are usually mini albums and cards and they are very popular because they are easy and fast to make.
WHY MAKE ONE SHEET WONDER MINI ALBUMS
This type of mini album is very fast to make so if yo want to make a project in one afternoon or in a crop this is the project for you.
It is easy to make and doesn't require special skills.
You only need one sheet of paper to make it so it's vey frugal and cost effective.
Although you make it from only one page it still has room for a good number of photos and journaling.
You can use it as an insert for a larger mini album or a scrapbook page.
This mini album can be a small brag book and as a gift for someone special.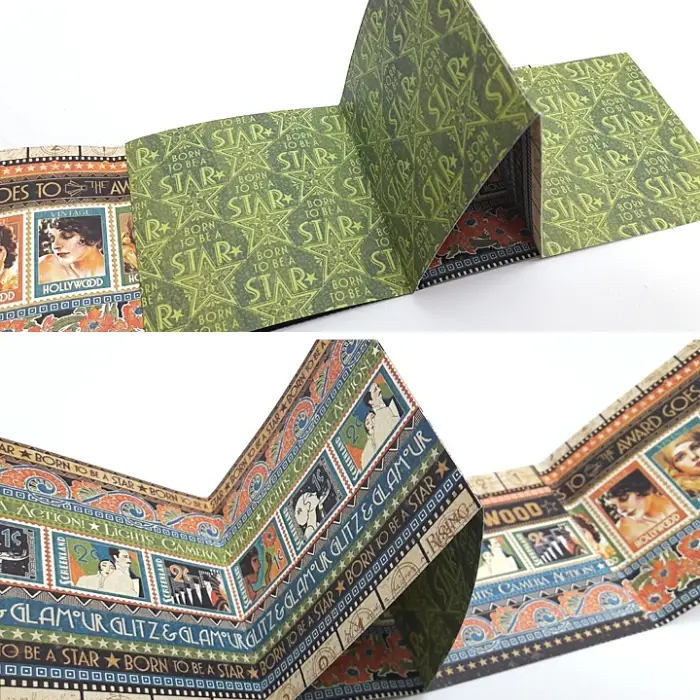 ONE SHEET WONDER MINI ALBUM TUTORIAL
I created this little mini album from only one 12x12 double sided cardstock. You'll be surprised how far you can go with some smart cutting and folding.
Here's how to do it:
Cut three 12" x 4" pieces from a 12" x 12" double sided cardstock.
Score two pieces horizontally at 4" and 8".
Fold them in accodion shape.
Attach the two accordions to one long accordion.
Score third piece at 3 3/4", 3 7/8", 8 1/8" and 8 1/4".
Fold all score lines in the same direction to form an envelope.
Apply glue to bootm of accordion last page and attach to center of envelope cover.
Embellish front of the cover.
You can watch this video tutorial on my YouTube channel as well
If you can change the color and pattern of the cardstock you're using to make this mini album and customize it to any occasion or peson!
You can also make an interactive one sheet wonder mini album with pockets and flaps check how to make it here.
Sharing is caring - PIN IT!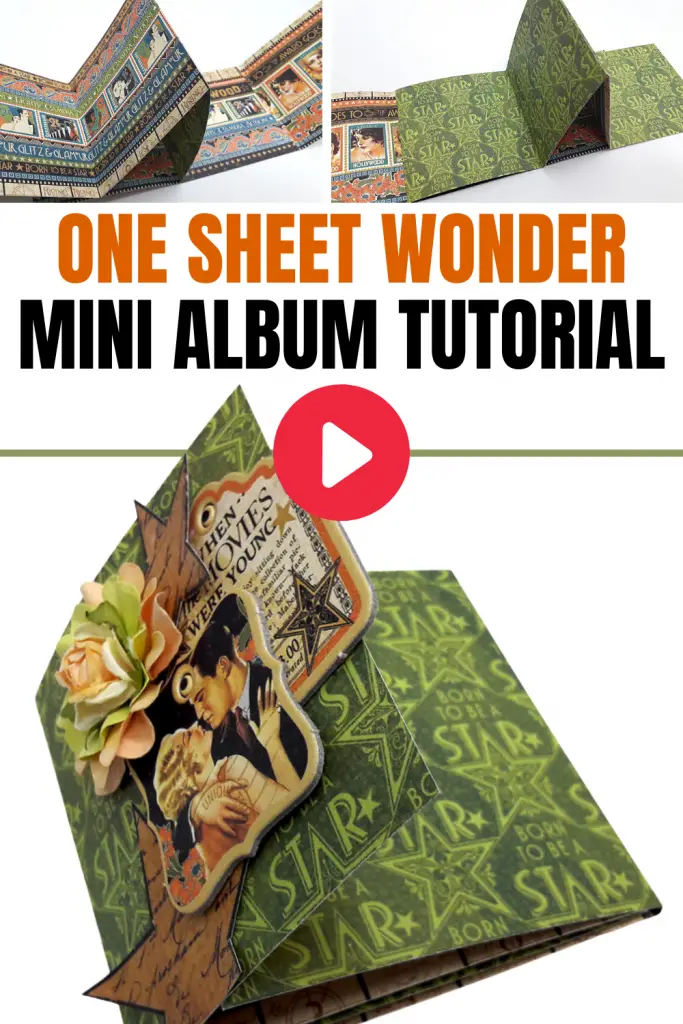 Have fun creating!