HOW TO MAKE AMAZING INTERACTIVE MINI ALBUMS LIKE A PRO
Discover the fail proof formula for making interactive pages
in your mini albums
More than 1000 crafters have already made their interactive mini album from scratch!
If you love mini albums as much as I do you probably:
* Look at those amazing mini album you see online with all the pockets, flaps and moving elements and you wish you could make them
* Fed up with wasting time looking for good, clear and complete step by step video tutorials
* Want to make your mini album pages unique and one of a kind
* Wish you could replicate that one flap or pocket you learned how to make to other mini albums
* Look for new and exciting moving mechanism ideas that no one else made
* Want to master interactive design and not be satisfied with regular flaps and pockets
YOU ARE IN THE RIGHT PLACE!
INTER-ACTIVES ONLINE CLASS
is a self pace online class that will teach you how to make interactive mini albums from start to finish 
» 6 Lessons with 20 Step by Step Videos
Full process videos with clear instructions and voice over - all details revealed, nothing is withheld
» 27 Interactive Mechanisms
The most comprehensive list of interactive elements in one class
» Private Classroom
Take the course at your own pace without comparison or pressure
» Watch It As Many Times As You Like
Watch the lessons in your pajamas as many times as you need. Pause, rewind and re-watch at any time
» 15 Double Sided Pages
Gate fold shape mini album with 15 different interactive page designs
» Complete Cover Building Process
Step by step guidance for building a double sided chipboard cover
» PDF Instructions and Cutting Guides
Printable step by step instructions with a detailed cutting guide to maximize your supplies
» Lifelong Access
Once you purchase the class you can access it always!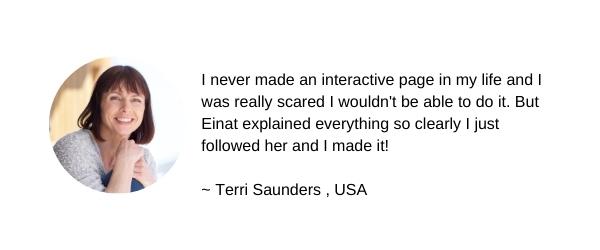 Unlock the magic and learn the building blocks of making moving mini album pages
with interactive mechanisms!
Discover the interactive design world and sort through the different techniques to incorporate them all in one AMAZING mini album!
Create interactive pages with extra space for photos and journaling
Find out how to maximize your supplies and not waste paper with a detailed cutting plan
Add inserts to your pages which are also interactive
Assemble a fold gate cover and embellish it
Have a reference book for the different interactive techniques for other mini albums, cards or journals
Become an interactive expert with original one of a kind interactive mini album design
Learn how to build moving paper mechanisms starting from the easiest to the more complicated
Learn how to combine different interactive mechanisms on one page
Design your own coordinating embellishments to fit the interactive mechanisms
Learn how to build a flexible binding mechanism for easy opening and browsing
Bind all the pages into the mini album allowing for enough room to add photos later
Improve and master your cutting, measuring and paper engineering skills
Create an entire interactive mini album for you or as a gift
ALL OF THIS FOR ONLY $40!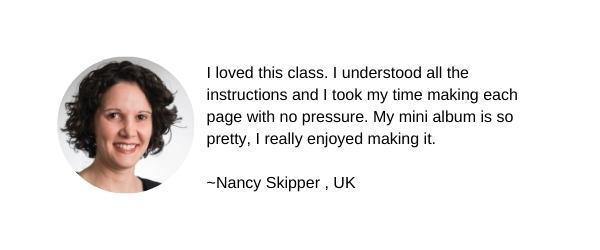 Meet Einat, your teacher and instructor!
Hi there! I'm Einat Kessler, fellow crafting fanatic and the teacher, author and project developer behind This class.
I'm also a former diplomat (really!), lover of french fries and mushroom and onion pizza, wife to a very patient engineer and mom to two boys.
I created The inter-ACTIVES class because I was frustrated by the lack of quality creative tutorials online, especially for interactive pages, mechanisms and mini albums. I spent hours looking for complete tutorials that would teach everything and not hold back important details... without any luck!
Even if I did find a good tutorial it was for one page so I could never figure out how to make a complete mini album. So I had to learn the hard way and waste a lot of paper and make a lot of mistakes!
BUT you don't have to...
I created this class with your success in mind. I wanted to make sure you come out at the end with an interactive mini album you'll be proud of and that you'll be able to re-create any page or mechanism in any mini album, scrapbook page or even a card you'll make in the future.
So are you ready to master interactive design?
I can't wait to meet you inside the class and start creating your interactive mini album.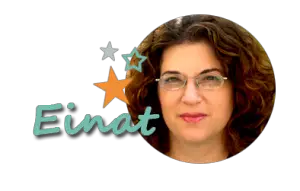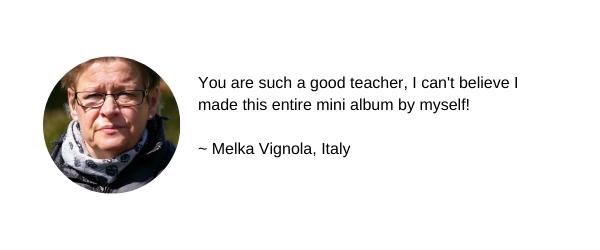 * You need to have a Google account to get access to the class
** Please allow up to 24 hours in receiving the classroom invitation due to time differences
Frequently Asked Questions about My Online Classes
Q: How do I buy the class?
A: To buy the class, click one of the clickable buttons. You will be taken to your PayPal account page to complete the purchase.
Q: What payment options do you offer?
A: We can only accept PayPal because of region limitations. You can link your PayPal to your bank account or a credit card.
Q: I have a problem with the PayPal button and/or payment page. How can I fix it?
A: If you're using Chrome try switching to Explorer. If the problem persists contact PayPal support service.
Q: How do I access my class after I buy it?
A: Once you have completed your purchase you will get an invitation to the classroom to the email you paid with on PayPal. You'll have access within 24-48 hours.
Q: How long do I have to access the classroom?
A: You have a lifetime access.
Q: I bought a class, can I share it with a friend?
A: No, that's unethical.
Q: I have technical problems!
A: You have a FAQ section in the classroom, but if you can't find a solution email me and I'll do my best to help. Please bare in mind I'm not a technical guru 🙂 Note that the classes will work well on your computer with a high-speed internet connection. They are not guaranteed to work on tablets or phones, but we have tested them on our iPad and phone and they worked well. 
Q: In what language are the classes?
A: The classes are in English. There is no written transcript of the videos.