Creating interactive mini albums may seem complicated but it's much easier than you think. If you know the Basic Elements of Interactive Mini Albums you have the foundation you need to create amazing mini albums with complicated mechanisms.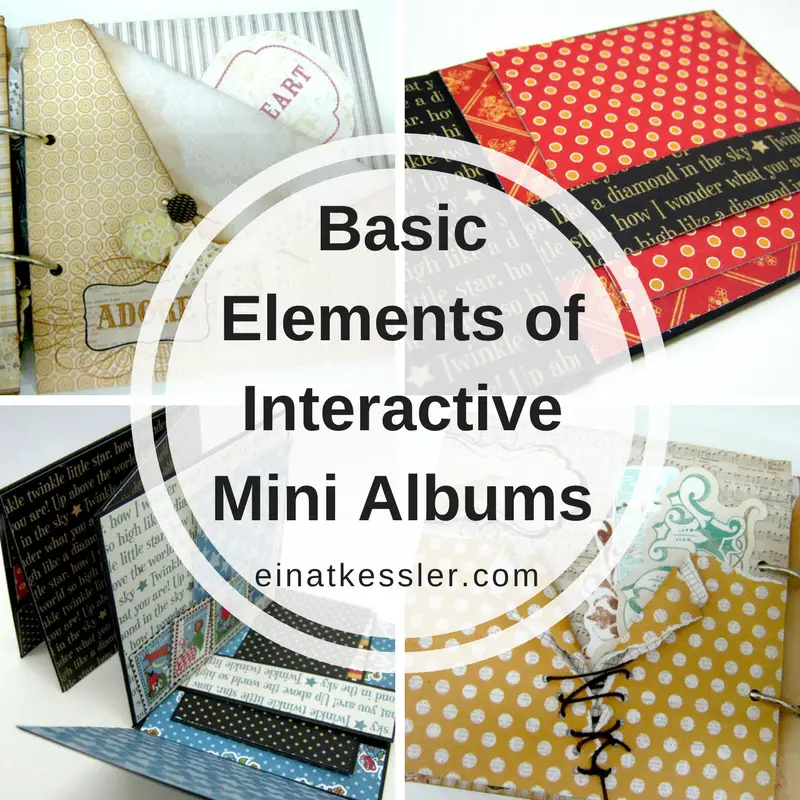 Basic Elements of Interactive Mini Albums
There are a few basic elements or mechanisms that make a mini album interactive. All of them can be created in different levels from the simple basic to the more complex:
Flaps
A flap is a piece of paper that is not attached to the page or project and can be opened and closed. The flap can be open sideways or up and down. It can be straight or folded on it's own or attached to other mechanisms. The basic flap is a square folded in half. You apply glue on the bottom of paper and attach to the project. the top folded part is not glued and is free to move. You can create many combinations with multiple flaps to create a more complex mechanism.
Pockets
A pocket is a shape closed from three sides. The one opened side enables inserting photos, inserts and more. The pocket opening can face any direction and can be in any size. The easiest way to create a pocket is to add glue to three sides of a square. I recommend using a double sided tape. If you want to create a larger volume pocket use foam tape instead. 
Another type of pocket is a partial pocket or a belly band. It's a strip of paper attached on both its sides to allow inserts underneath it. for more complex pockets create different sizes of pockets layered on each other, diagonal pockets and pockets combined with belly bands. Pockets can also be an entire page in a mini album when you attach two pages together leaving one side open.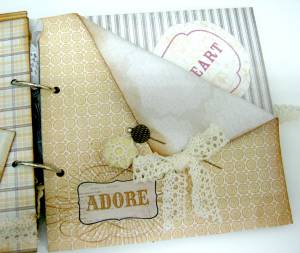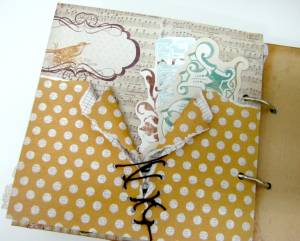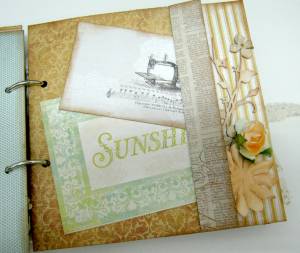 Inserts
Whatever you put in a pocket is an insert. However inserts can be interactive mechanisms too. The only difference is that these mechanisms are not attached to a page. Flaps, little mini albums, envelopes and journaling cards can all be inserts. 
If you want to learn the art of interactive design and master the Basic Elements of Interactive Mini Albums, and all the mechanisms from the basic to the advanced check out my inter-ACTIVE - Moving Mini Albums online class. As a special bonus you will also learn how to bind an interactive mini album from start to finish.
What is your favorite interactive element?
Join the VIP Room where every month you'll get new class grade video tutorials, be the first to hear about new products and get access to printables, patterns, have more chances to win fabulous giveaways and much, much more!
Don't miss out! Keep up with all the crafty goodness by subscribing to the Einat Kessler creative newsletter
Have fun creating!