Hi dear crafty friends!
Today I want to share with you a fun Combination Easel and Stair Step Card Tutorial. It's easy to make and you can use any papers you want but the important thing to notice is not to use bulky embellishments. If you want to put it in an envelope you need to make sure it will fold. So use thin chipboards, cut out images or stickers to embellish the card.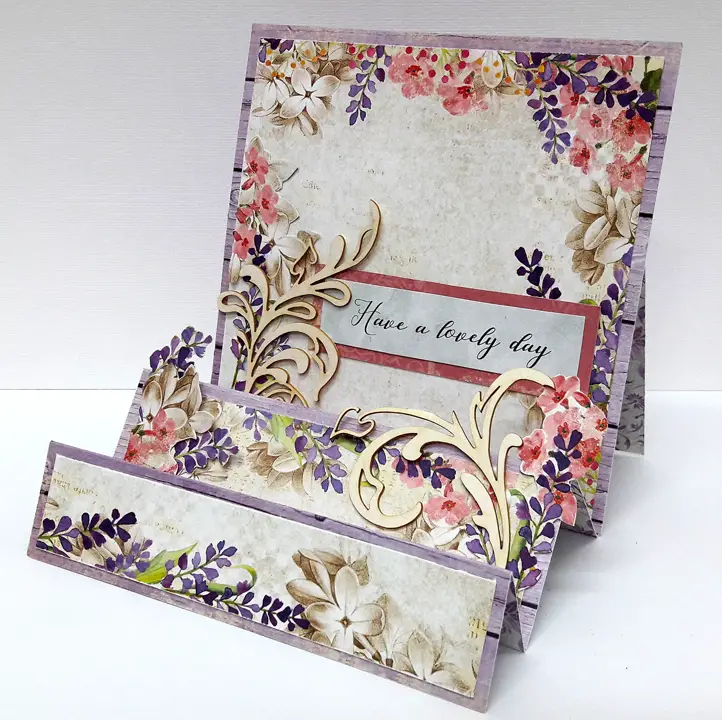 Combination Easel and Stair Step Card Tutorial
Start with a 5 1/4" x 12" piece of double sided cardstock. I used the Lavender garden papers by Craft & You. I'm not usually a purple fan but I said the same thing about yellow and changed my mind. So I decided to use all the colors of the rainbow even if I think I don't like it. Usually I love how the project turns out!
Score the cardstock at 1 1/4", 2 1/2", 4 1/4", 6" and 9".
Fold the panel back and forth on the score lines so it looks like this.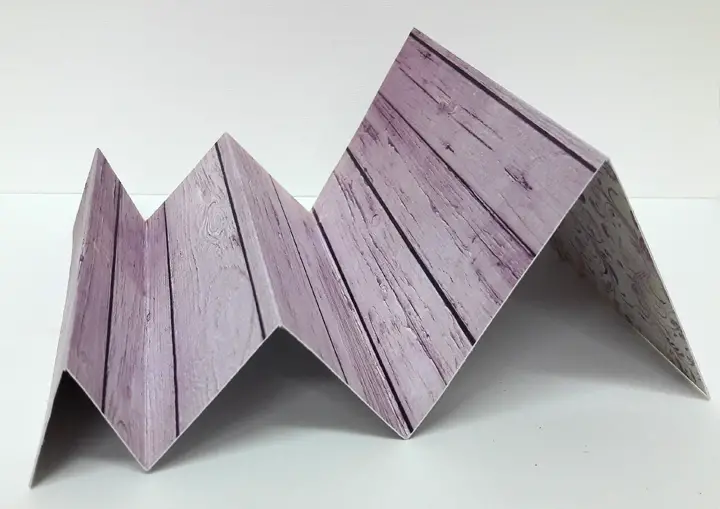 Cut a 5 1/4" square panel out of the same cardstock and adhere to the front side of the back panel. You can cut this piece from another cardstock but I wanted the card to have the same pattern and color on all its pieces.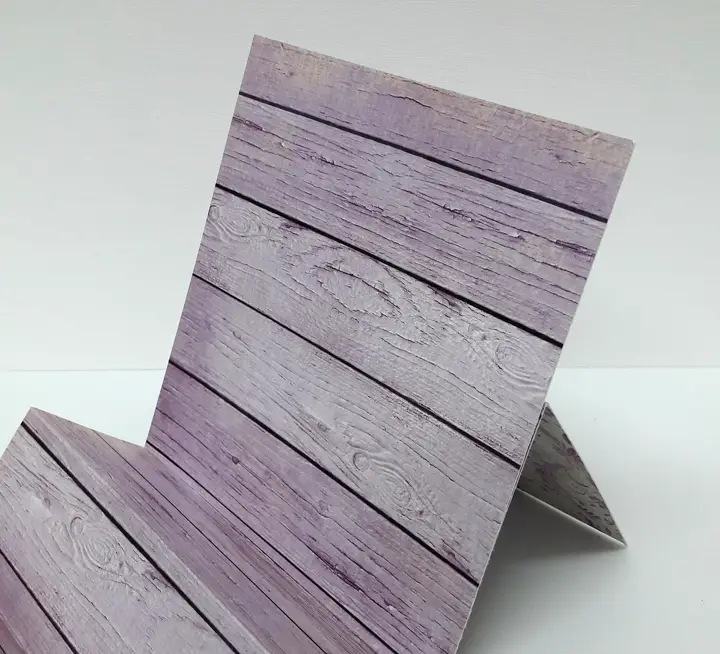 Cut three pieces of pattern paper to cover all front panels: 5" x 5", 5" x 1 1/2" and 5" x 1". Again, you can cut these pieces from different papers but I used the same paper for all three pieces to make the look uniform.
Then I added embellishments to the card. I fussy cut some of the image from the paper and added some chipboards as well. I went for a very minimal look without too many details. You can go wild with embellishing just make sure not to add too many layers so it won't be too bulky.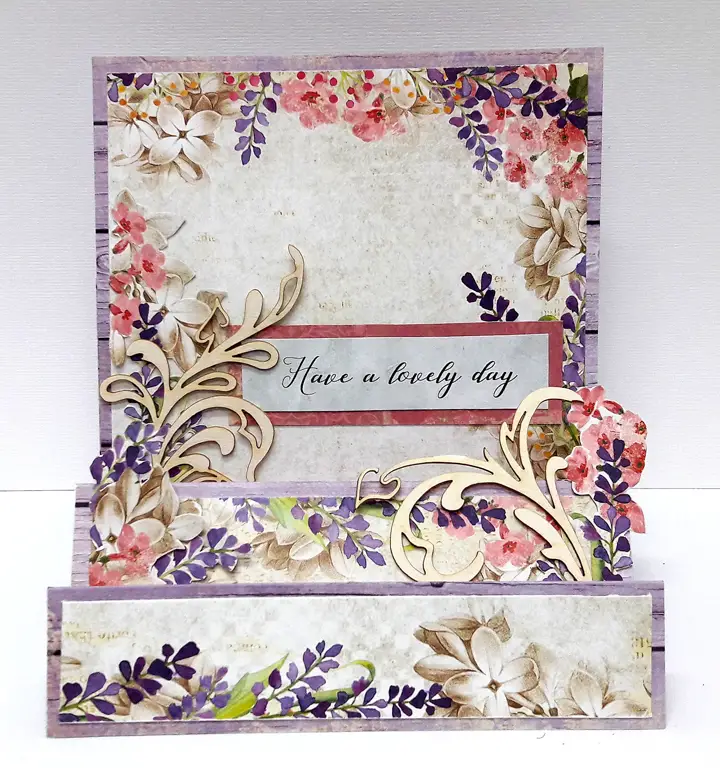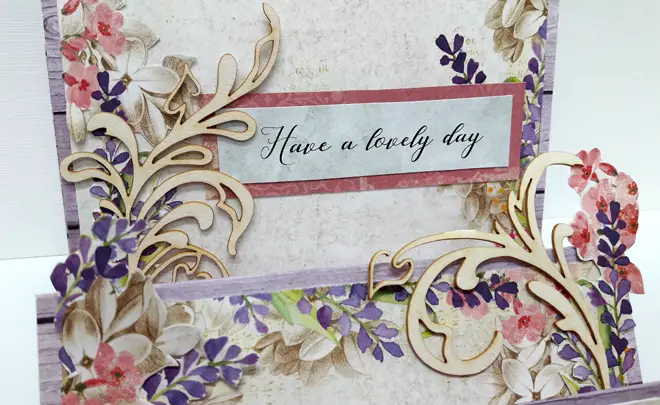 I hope you were inspired by the Combination Easel and Stair Step Card Tutorial. Make it for someone special!
Don't miss out! Keep up with all the crafty goodness by subscribing to the Einat Kessler creative newsletter
Have fun creating!