Inside: how to make an easy combination of an easel and stair step card
I don't like the words can't or impossible so when I have a situation that seems impossible I always try to find a way to solve it or go around it. This is what happened when I wanted to make two cards I like in one. I found a way to combine an Easel card and a Stair Step Card.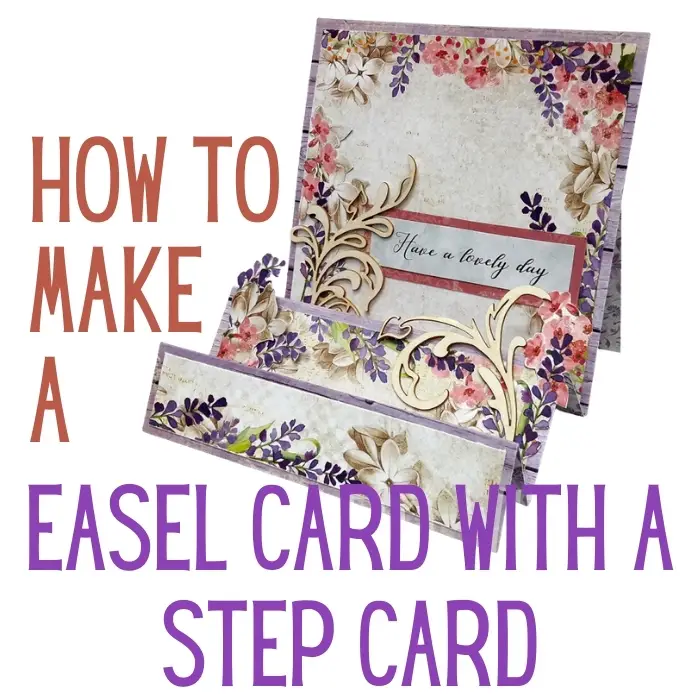 HOW TO MAKE AN EASEL CARD
An easel card is a really fun card that is flat when inside he envelope but when opened stands up in a triangle shape. There are many versions of this card and here are a few you can make:
HOW TO MAKE A STEP CARD
A step card is also a 3D card when its full effect is visible when it's opened. This card has folds that create "steps" on the side, front or a comination of the two. Here are three types of a Step card that you can make:
COMBINATION OF AN EASEL AND STEP CARDS
Combining the two types of cards is really easy! Here's a step by step photo tutorial:
Start with a 5 1/4" x 12" piece of double sided cardstock.
Score the cardstock at 1 1/4", 2 1/2", 4 1/4", 6" and 9".
Fold the panel back and forth on the score lines so it looks like this.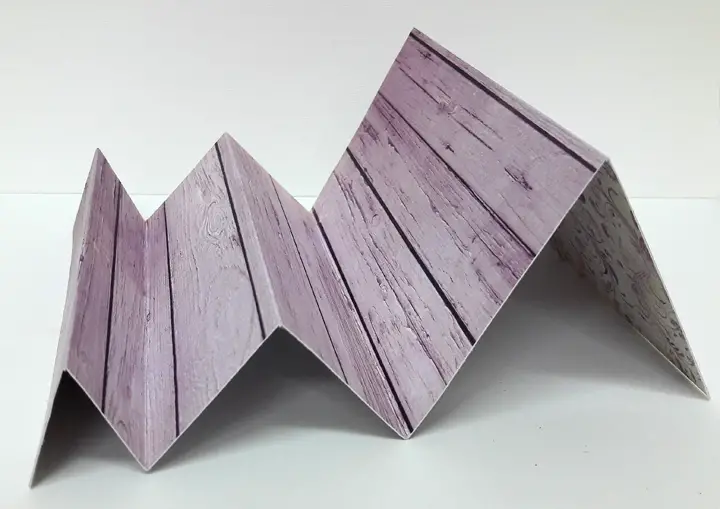 4. Cut a 5 1/4" square panel out of the same cardstock and adhere to the front side of the back panel. You can cut this piece from another cardstock but I wanted the card to have the same pattern and color on all its pieces.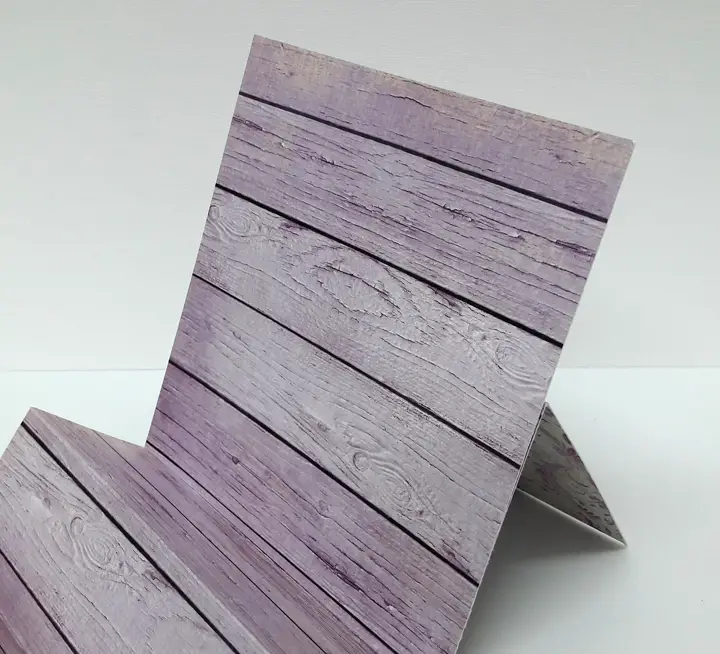 5. Cut three pieces of pattern paper to cover all front panels: 5" x 5", 5" x 1 1/2" and 5" x 1". Again, you can cut these pieces from different papers but I used the same paper for all three pieces to make the look uniform.
6. Then add embellishments to the card. You can fussy cut some of the images from the paper and add some chipboards as well. Make sure not to add too many embellishments so the card will not be too bulky and will not be able to close properly,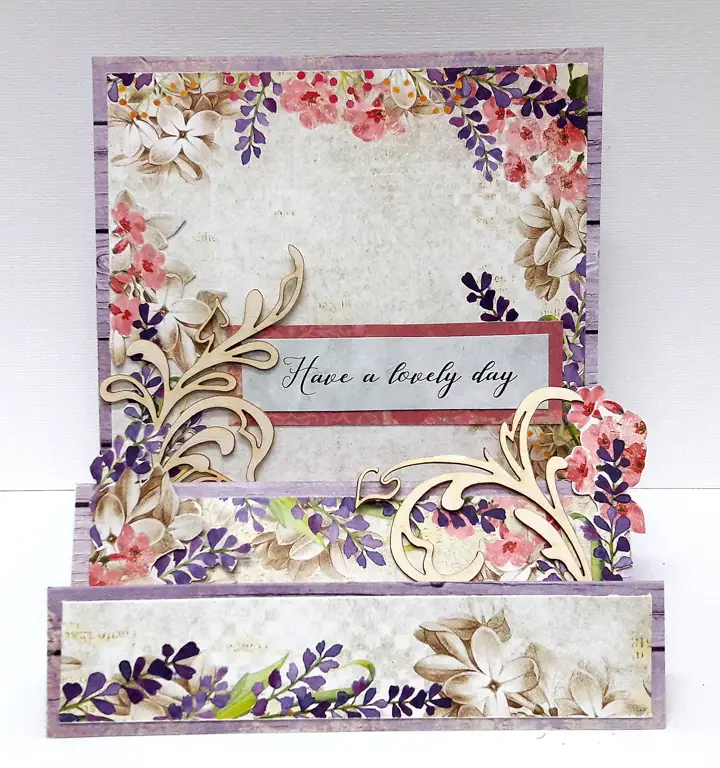 If you want more card ideas you can check out the 48 Card Ideas eBook! In the book you'll get 48 tutorials how to create different designs of cards, tips and tricks for making your cards look amazing and a complete supply list!
Sharing is caring - PIN IT!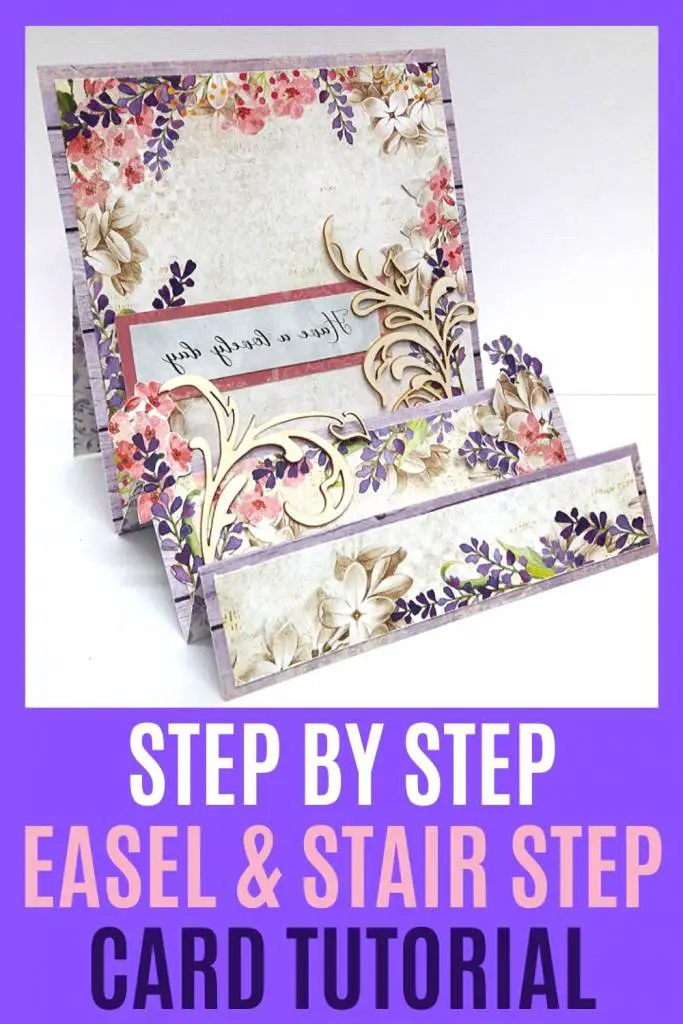 Have fun creating!