Hi dear crafty friends!
Today I want to share with you How to Create Your Own Chipboard with Sizzix. Chipboards are amazing and easy to use and they come in all shapes and sizes. But you can never have all of them so what happens when you need a certain shape but don't have it? Create it yourself!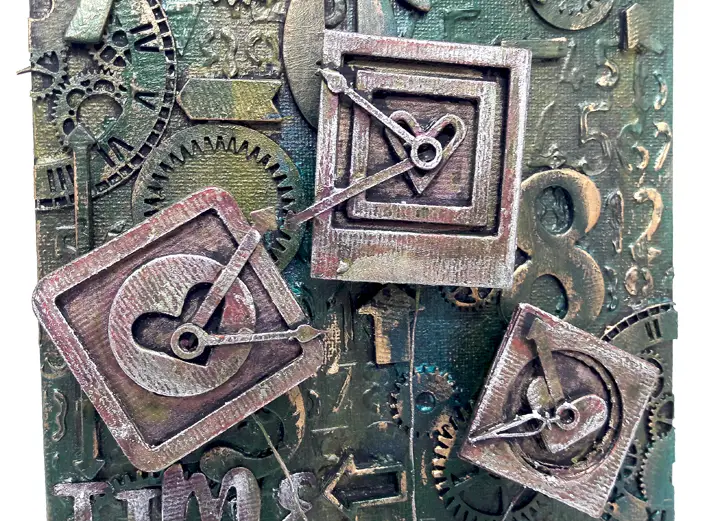 How to Create Your Own Chipboard with Sizzix
Chipboard is basically layers of thinner paper glued to one another with special glue and pressure. You don't need any special machines or glue to create your own custom designed chipboard. All you need is a Sizzix die of your favorite shape and some strong liquid glue.
Die cut the shape at least seven times from cardstock. 
Then start attaching the shape together in layers. Make sure to align the edges and glue each layer exactly on top of the previous one.
When it's all dry you have your own chipboard to use in any project you want!
Here's a canvas I created using the amazing Sizzix Frames Thinlits Set to create the texture in the background and the clocks on the canvas. I created chipboard pieces out of all the shapes and used them on my project! It took a little time but it was worth it! I hope you were inspired and once you learned How to Create Your Own Chipboard with Sizzix you will definitely use it!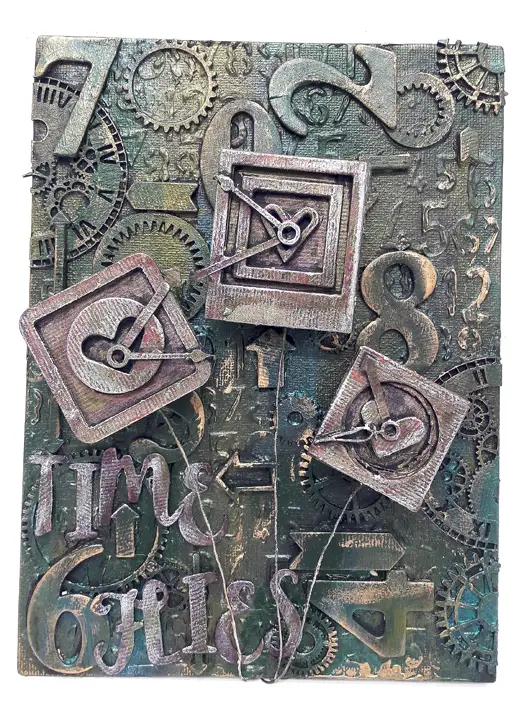 Have you Joined the VIP Room? Where every month you'll get new class grade video tutorials, be the first to hear about new products, get access to printables and patterns, have more chances to win fabulous giveaways and much, much more!
Don't miss out! Keep up with all the crafty goodness by subscribing to the Einat Kessler creative newsletter
Have fun creating!