Hi dear crafty friends!
I haven't created an art journal page in a while. I finally got the time to create a page so today I'm sharing my: Never Stop Creating Art Journal Page. It's colorful and only made with water colors and Posca pens.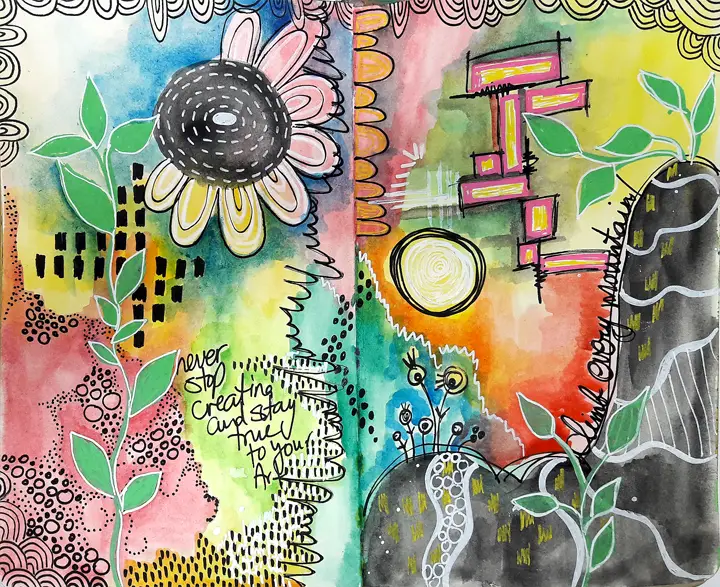 Never Stop Creating Art Journal Page
Sometimes I have a specific idea for an art journal page but sometimes I just feel like I need to create something but I have no specific idea in mind. This was the case with this page.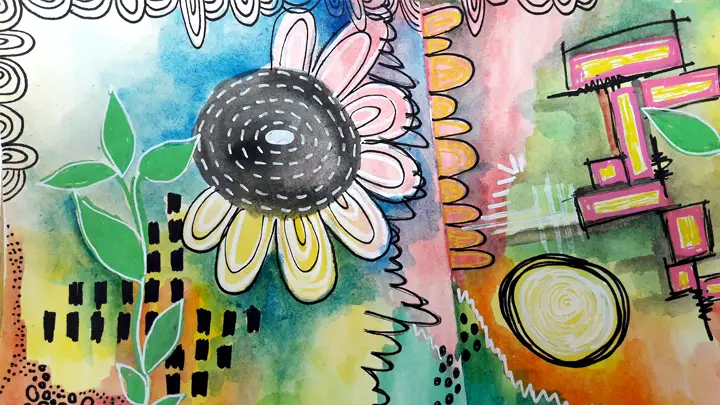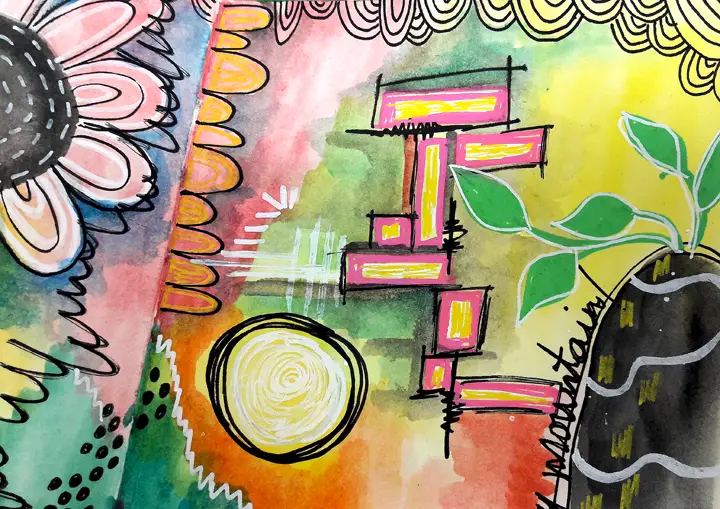 So I simply filled the page with blocks of colors with my wet brush and water colors and then started doodling. I started with a black and white Posca pens. Then I added some more colors. I didn't have a direction so I just doodled shapes and patterns and went from there. The more the page got its shape the more I knew what I wanted to add and where.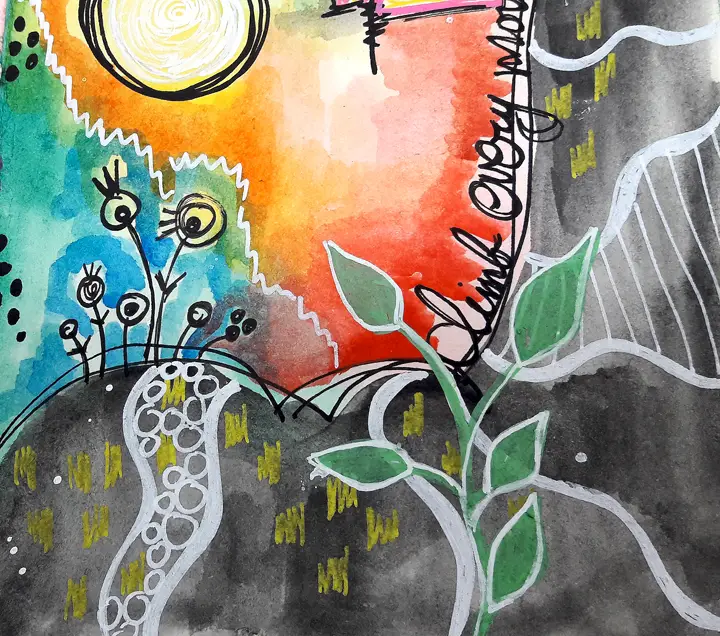 I really liked how it turned out! What do you think?
Have you Joined the VIP Room? Where every month you'll get new class grade video tutorials, be the first to hear about new products, get access to printables and patterns, have more chances to win fabulous giveaways and much, much more!
Don't miss out! Keep up with all the crafty goodness by subscribing to the Einat Kessler creative newsletter
Have fun creating!