Inside: how to doodle the right way in your art journal
I don't know how to draw but that doesn't stop me from making amazing art journal pages. This is because I doodle instead of draw so I don't have to worry about accuracy or realistic resemblance I just draw meaningless shapes and abstract lines with out rules at all.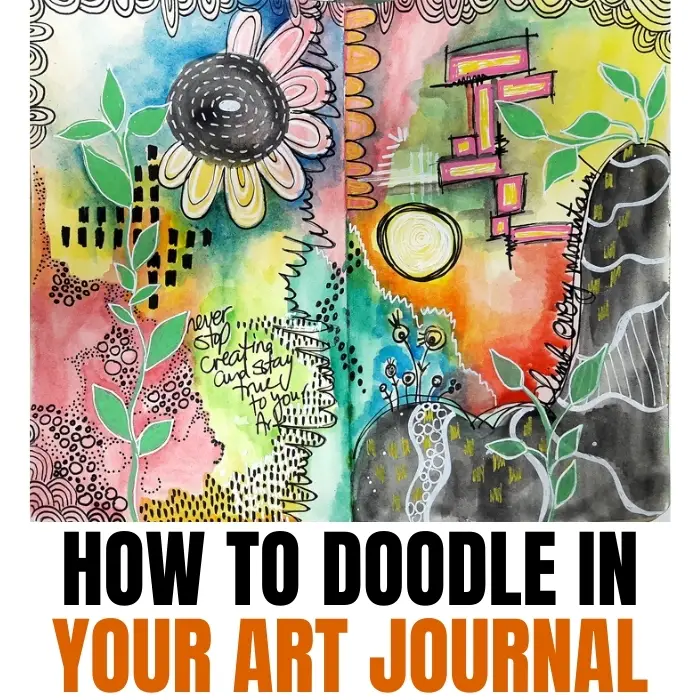 WHAT IS DOODLING
A doodle is a drawing made while a person's attention is otherwise occupied. Doodles are simple drawings that can have concrete representational meaning or may just be composed of random and abstract lines, generally without ever lifting the drawing device from the paper, in which case it is usually called a "scribble". Although it is mostly common with kids, doodling is very common with adults too especially in art.
THE DIFFERENCE BETWEEN DOODLING AND DRAWING
The verb, drawing, means to produce a picture or diagram. Drawing is a work of visual art — the result of a productive (hence, the work) process — whereas doodling is not. So while drawing and doodling are both the result of mark-making, drawing takes it up several levels.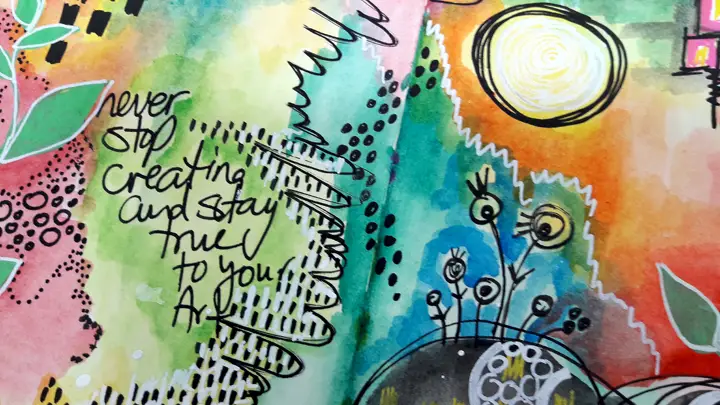 WHY DOODLE
Doodling is an underrated art form but it has many advantages:
It has no strict rules like drawing
You don't need to have special skills or experience
Making simple lines is enough
Eventhough it's a simple form of art it can have a really striking effect
It's a fun way to express yourself
It is a great way to learn how to draw and improve your skills
According to research doodling can help improve memory and relieve stress
DOODLING TIPS FOR BEGINNERS
Achieving good results requires practice, so practice a lot
See things as simple shapes will help you doodle them
Use a variety of thickness in your lines
There is no right or wrong. Each one has their own style and they are all right!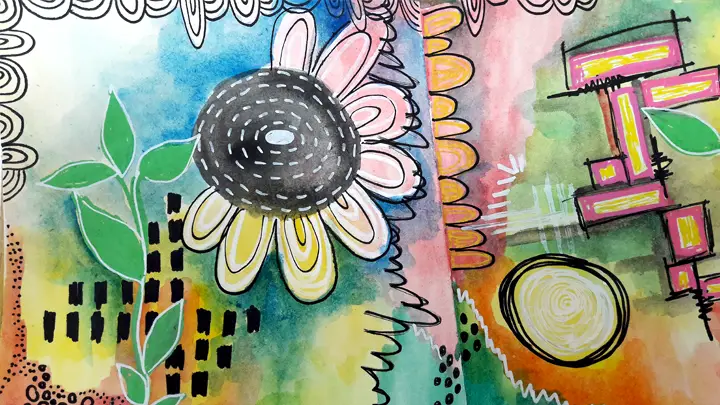 HOW TO DOODLE IN YOUR ART JOURNAL
Doodling in your art journal is especially good when you want to create a page but don't have a specific idea. In this case I start to doodle something on my page and usually an idea comes up to my mind. Even if an idea doesn't appear I still have a good base to make an awesome art journal page.
Start with dooling some lines and shape with a black pen.
If shapes start to appear you can color them with colored pencils or watercolors or any paint you love to use.
If there are no defined shapes you can simple color the background with watercolors to add color to the page without covering the doodles. Here's a tutorialon how to make such a background with watercolors.
You can also color parts of the page divided by the lines you doodled.
Add a quote or title to your page.
Add extra details to the doodles with black or white pens.
For more art journal page ideas check out the 30 Art Journal Tutorials eBook. In the book you'll find:
30 art journal page ideas
Links to video tutorials and step by step photo tutorials
Written instructions
Printable PDF
Sharing is caring - PIN IT!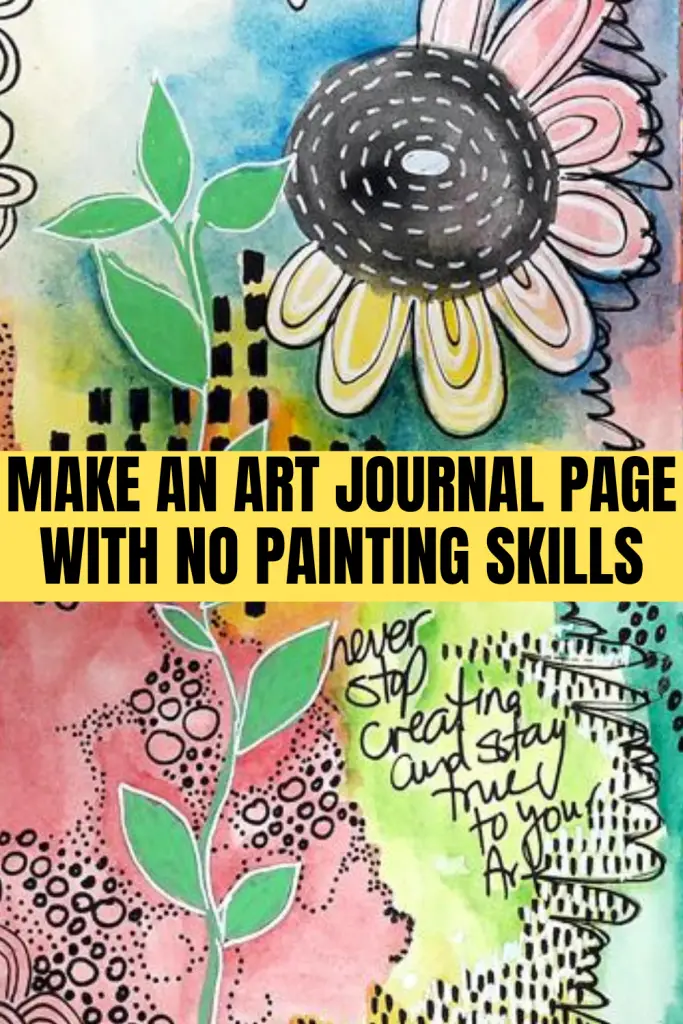 Have fun creating!