Hi dear crafty friends!
Today I'm sharing My Top 3: Tools to Write Text in Mixed Media. One of the most popular questions or problems people have when they create mixed media projects is how to write text on their project. When you use acrylic paints, gesso and other mediums on a project most of the pens will not work on these surfaces and you have a problem of writing something. Here are My Top 3: Tools to Add Text in Mixed Media!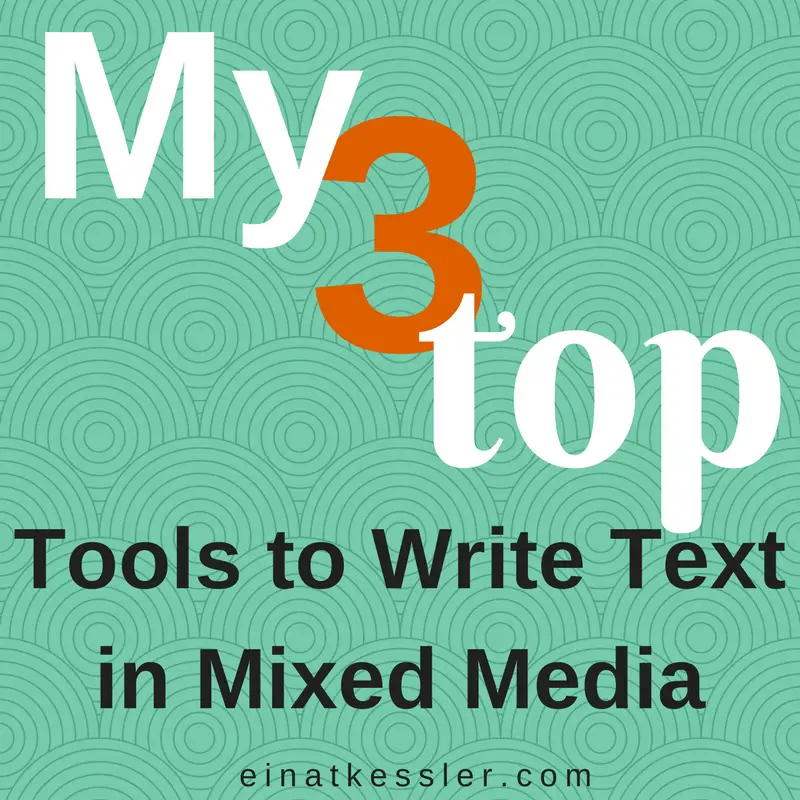 My Top 3: Tools to Add Text in Mixed Media
In order to have a working tool on surfaces other then paper you need something that will not clog or get destroyed in the process:
1. Posca Marker
Posca is a water-based pigment paint marker which can write on any surface. Paint is permanent on porous surfaces, and removable on non-porous surfaces such as glass. It has a range of tips and colors and the drying time is really fast. I love using it not only to write but also to draw and doodle.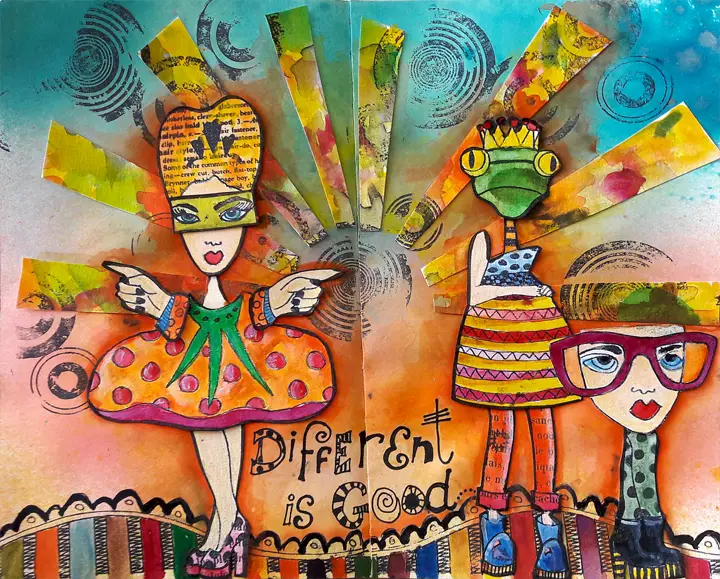 2. Pigma Pen
This pen by Sakura is my favorite pen for everything from writing to drawing. It has different sizes of tips including very fine tips which allow you to add very small text to any project. Sometimes you want to add journaling and not a bold title, this pen can do it both. I love working with it on watercolors, paper collages and gelli prints.
3. Nib Pen with Ink
This is an old school tool before all the fancy markers and pens were invented. I love to use it because it gives my project a vintage look and a different feeling. It also feels different in my hand and sometimes when I want to take my time I use it. There is no specific benefit to it other than a different feeling when you create. But hey...that's important too right?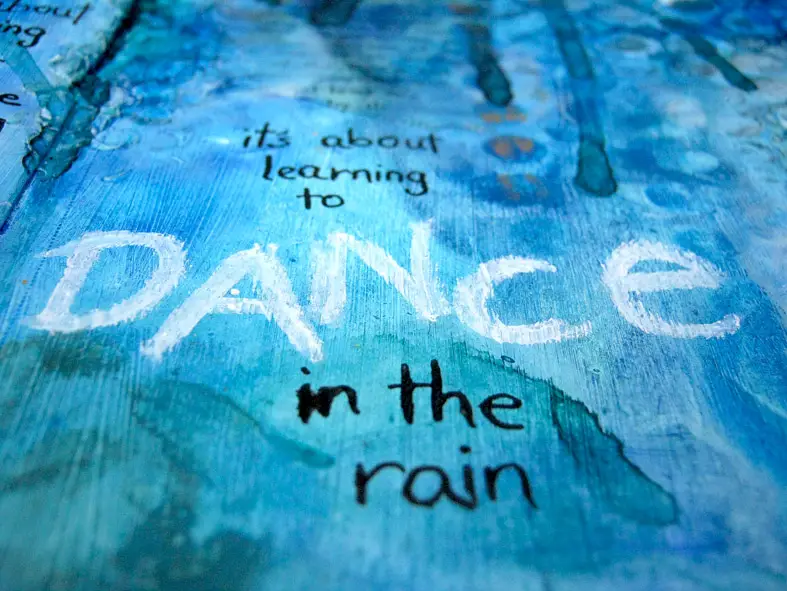 These are My Top 3: Tools to Add Text in Mixed Media what are your favorites?
Here are the links to the products in the post:
Have you Joined the VIP Room? Where every month you'll get new class grade video tutorials, be the first to hear about new products, get access to printables and patterns, have more chances to win fabulous giveaways and much, much more!
Don't miss out! Keep up with all the crafty goodness by subscribing to the Einat Kessler creative newsletter
Have fun creating!