Inside: how to use Glycerine in crafts - 10 ways to ue Glycerine in crafts that will surprise you!
I thought I knew a lot about crafting but as it turns out I didn't know something really big and useful! What I didn't know is that I could use Glycerin in crafts! I only recently discovered, while working on a mixed media project that Glycerin is a very useful tool in the craft room. In fact there are at least 10 things to do with Glycerin in the craft room!.
WHAT IS GLYCERINE
Vegetable glycerin, also known as glycerol or glycerine, is a clear liquid typically made from soybean, coconut or palm oils. It is odorless and has a mild, sweet taste with a syrup-like consistency. Vegetable glycerin is particularly popular in the cosmetic industry but has several other uses as well. It may also provide health benefits, ranging from skin health to better hydration and a strengthened gut.
CAN I MAKE GLYCERINE?
Although the purpose here is to show you how to use store bought Glycerine in crafts and in your craft room you can make your own Glycerine. Check out how to make it yourself.
WHERE TO BUY GLYCERINE FOR CRAFTS
You can but Glycerine in any pharmacy or craft store. Here are some options:
HOW TO USE GLYCERINE IN THE CRAFT ROOM
The good thing about Glycerin is that it's almost like a water soluble oil, which is of course impossible but it is. It will not stain your paper or damage your paints and it's thicker than water so you can use it for so many things.
Put some of the Glycerin in a medicine dropper or a spritzer so it'll be easier to use and the main Glycerine bottle will not be contaminated.
Get your printable Glycerin recipes to make your craft lie so much easier! Learn all about the magical uses Glycerin has in your craft room and how you can make it work for you!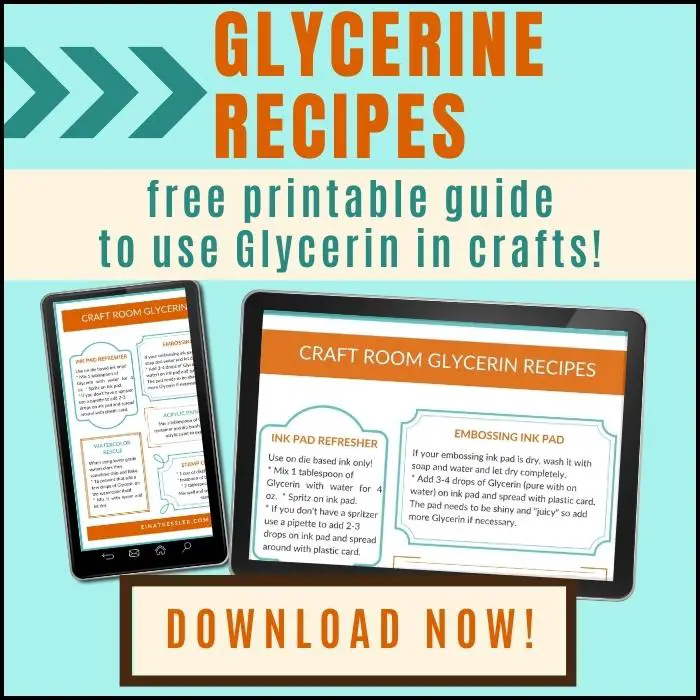 REVIVE INK PADS
Add a little Glycerin directly on dye based ink pads like Distress Ink or spritz the surface of the pad with the spritzer and it'll bring it back to life. Before spraying just make sure to shake the spritzer well so the water and Glycerine will mix.
CREATE PIGMENT INK
Mix gouche, which is an opaque water color with the color you want.
Add a few drops of glycerin and a splash of rubbing alcohol and spread on your ink pad.
You can use water instead of the alcohol. But if the water has bacteria in it, it might result in a moldy ink pad so alcohol is better.
IMPROVE ACRYLIC PAINTS
You can get more out of your acrylic paints:
Add a few drops of Glycerin to your rinse water when you use acrylic paints so it'll take longer for them to dry.
Drop a little Glycerine to the paints and it'll be easier to mix them and spread them.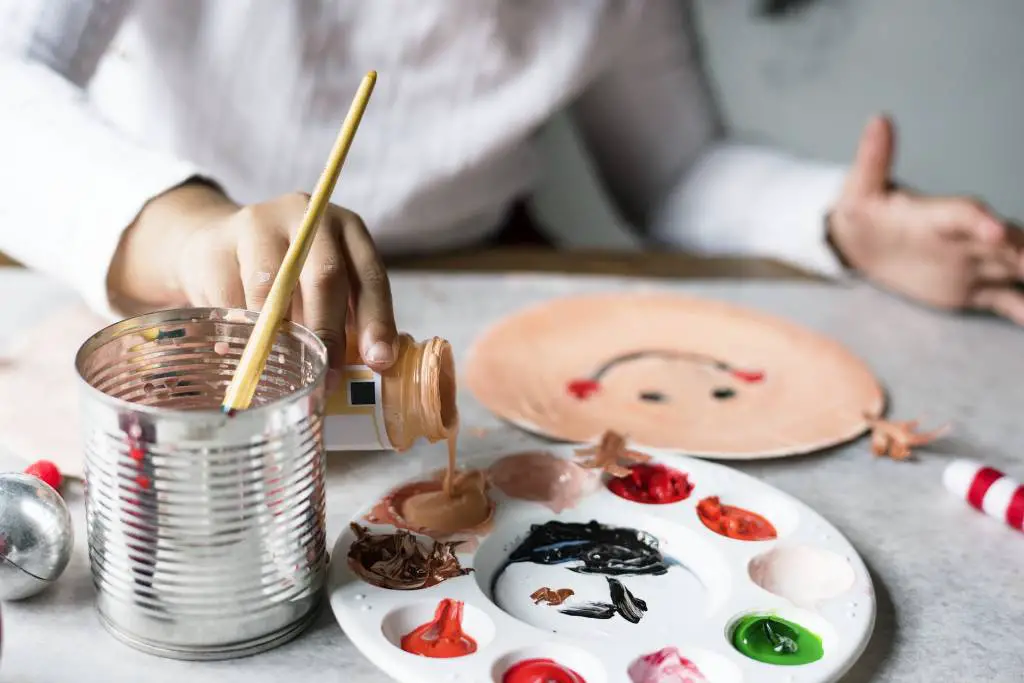 REFILL WATER MARKER
Mix Glycerin with a little water and dip the dry marker in it over night. The marker will absorb this liquid and be moist and ready to go again.
TRANSFER INK
Add a teaspoon of glycerin to a 4oz spray bottle of water and you have dye based ink refresher, shake before using.
GEL PLATE
Make your own gel plate in any size or shape you want. I personally haven't done it but I found a great tutorial you can follow to make a DIY gel plate from the Glycerine in the craft room.
REVIVE WATERCOLORS
Add a few drops of glycerine to dried up watercolor paint and it will bring them back to life. This is good for the lower grade watercolors especially because the high grade colors already have glycerin in them.
SNOW GLOBES
Make a DIY snow globe as a decoration for Christmas, a homemade gift or a cool toy for the kids.
What you need to make it:
Glass jar - any jar will do - you can use an olive jar, baby food or any glass jar you have at home.
Plastic or ceramic figurines - metal ones will probably rust.
Oil-based enamel paint - if you want to paint the jar lid
Sandpaper
Epoxy
Distilled water
Glitter
Glycerine
Here's how to make it:
If you want to paint the jar lid start with that.
Sand the inside of the lid until the surface is rough. Attach the figurines to the inside of the lid with clear-drying epoxy, and let the epoxy dry.
Fill the jar with distilled water almost to the top. Then add a pinch of glitter and a few drops of Glycerine. That will prevent the glitter from falling too quickly. Don't add too much, or the glitter will stick to the bottom of the jar.
Screw on the lid tightly, being careful not to dislodge the figurine. Turn the jar over and back again and let it snow.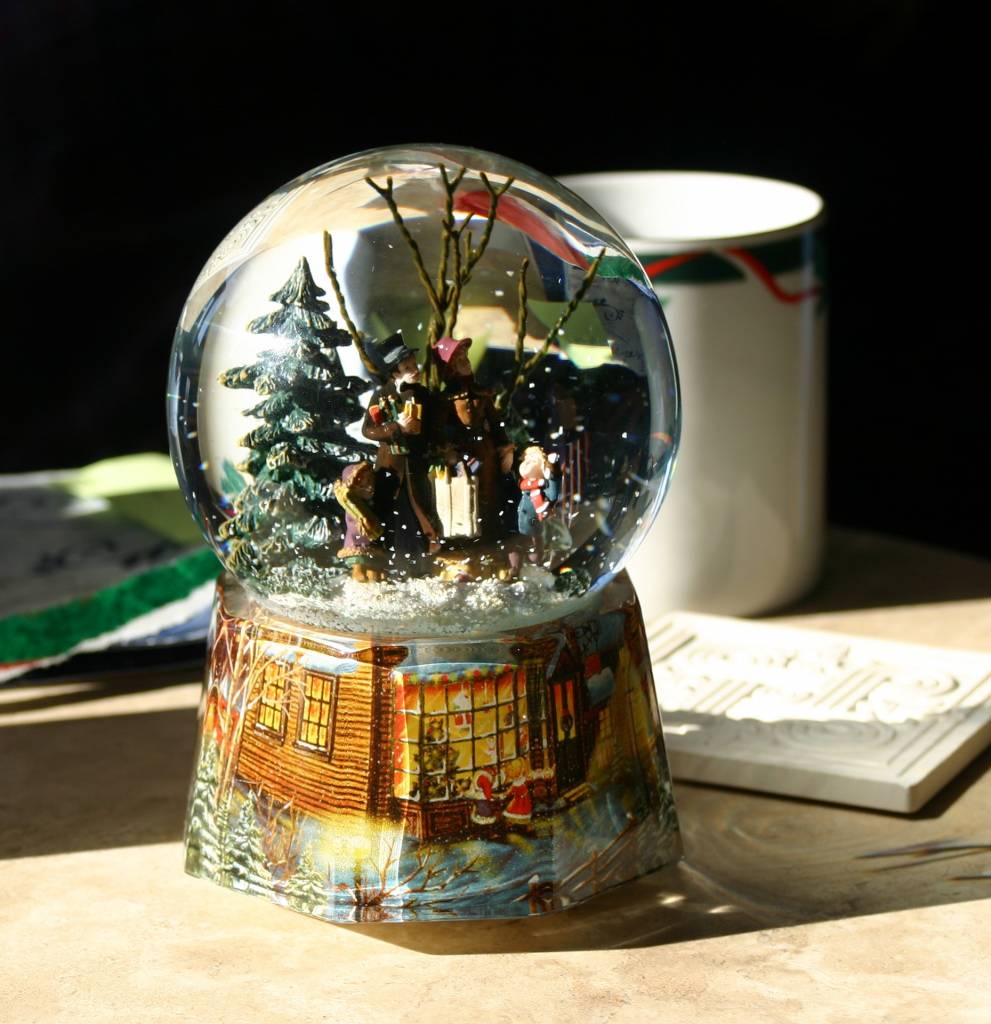 CLEAN STAMPS WITH GLYCERINE IN THE CRAFT ROOM
Mix Glycerin, water and soap to wash your stamps and remove old dried ink from them. If you have dried rubber stamps leave them to stand with Glycerin for a few hours and it will fix the stamp.
MAKE FAUX LEATHER
Spray paper with a mix of water and Glycerin, wrinkle and straighten back. The Glycerin will break the paper's fibers and give it a leather look. Here's how I did it https://einatkessler.com/faux-leather-tp-steampunk-mini-albu/
EVEN MORE USES FOR GLYCERINE IN THE CRAFT ROOM
Home-made soap: buy glycerin opaque chunks at your local craft store, melt, add color, and scent and pour into molds. It's just that easy!
Re-ink embossing pads: add a little glycerine to a clear embossing ink pad spread around all parts of the pad with a plastic cards and it'll bring it back to life.
Revive embossing pens - take out the tip of the pen drop a few drops of Glycerine inside the pen. Return the tip back on, close the cap and stor the pen flat.
I HAVE WRITTEN SOME CRAFT ROOM GLYCERINE RECIPES FOR YOU, CLINK THE LINK BELOW TO GET THEM!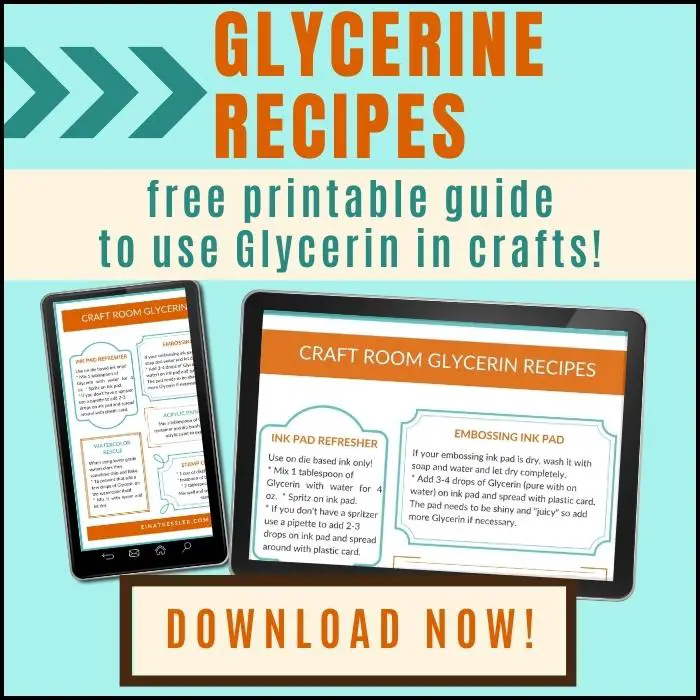 Sharing is Caring! - PIN IT!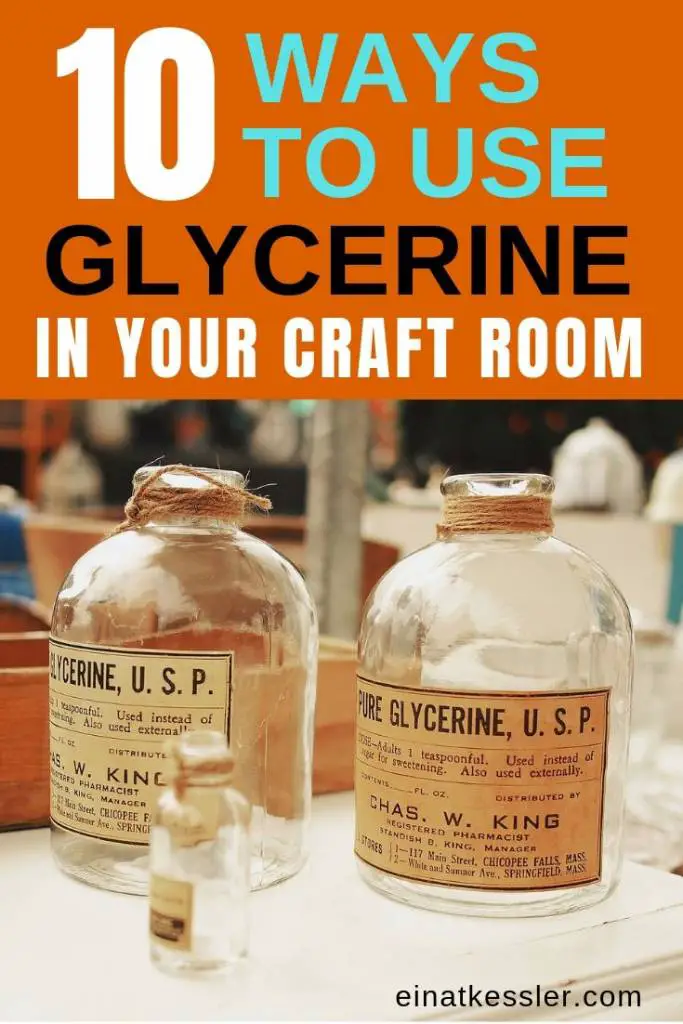 Have fun creating!