Inside: 25 creative and clever ways to use craft punches in your projects!
I was always a big fan of making my own embellishments so craft punches were always a part of my essential tools list. In-spite of the fact that they were not easy to get here because they were both heavy and expensive I managed to build quite a collection of different sizes and shapes of  punches and I still think they are a vital tool in any crafter's kit.
Because I couldn't have all the craft punches I wanted I had to come up with ideas to create shapes with the ones I did have. So over the years I came up with little tricks to make what I want even if I didn't have the right punch.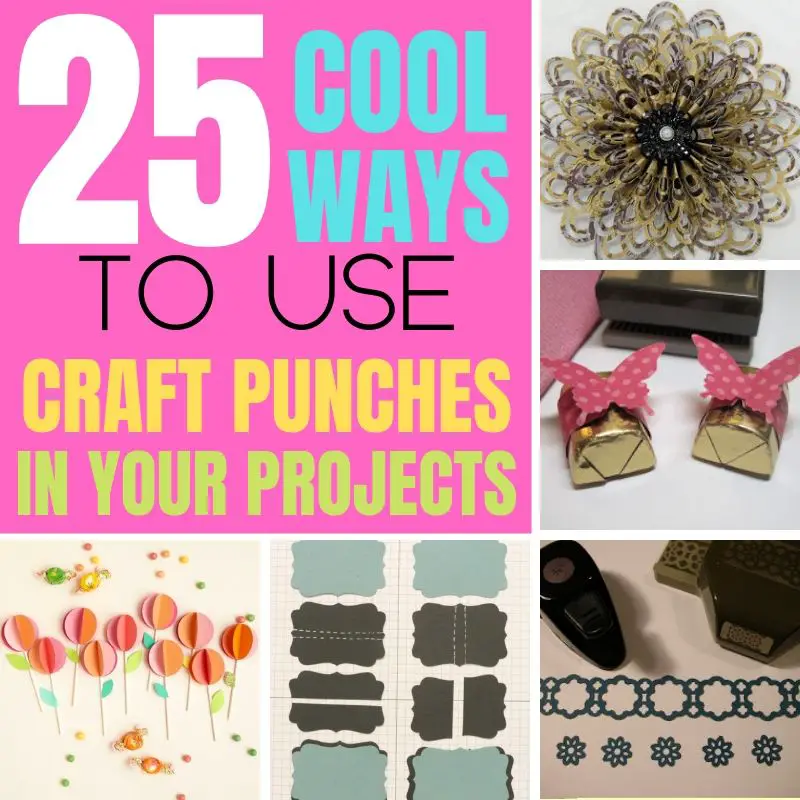 WHY CRAFT PUNCHES ARE POPULAR TOOL
Punches are a very popular tool with scrapbookers, card makers and paper crafters because
You can use them as many times as you want
They last for a long time, provided you take care of them
Punches are versatile and offer many design possibilities
When you use punched shape you can always match the embellishments and shapes to your design
You can change existing paper, customize it or add details to it
PUNCHES HELP YOU USE YOUR SCRAPS
Punches are a great way to use your paper scraps because most punches can fit even a little piece of paper. So you can maximize your leftover papers and use them to create amazing embellishments, tags and more by using your punches.
Check out the 20 Ideas to Use Your Paper Scraps!
TYPES OF CRAFT PUNCHES
Craft punches come in almost all shapes, sizes and design depending on which company made them. But there are a few main types out there
BASIC SHAPE PUNCHES: basic shapes in a variety of sizes from circles to squares and triangles to tags.
DETAILED CRAFT PUNCHES: more elaborate shapes with many fine details like flowers and trees to butterflies and animals.
BORDER SHAPES: punches designed to make beautiful edges and ribbons.
CORNER PUNCHES: create even and accurate corners in traditional to detailed designs.
POWERFUL PUNCHES: cut balsa, foam, foil, cardboard and more with a new generation of punches that can handle heavy-duty materials without ripping or jamming.
HOW TO KEEP YOUR CRAFT PUNCH WORKING FOR LONG
In order to make sure your craft punches keep on cutting accurately for a long time you have to make sure that you:
Only use them to cut paper unless specified otherwise
Buy quality punches and not settle for unknown companies that their quality is questionable
Sharpen your punch every once in awhile
Check out these tips on how to sharpen or fix punches
CRAFT PUNCHES HACKS
Check out all the really fun and cool ideas you can make with punches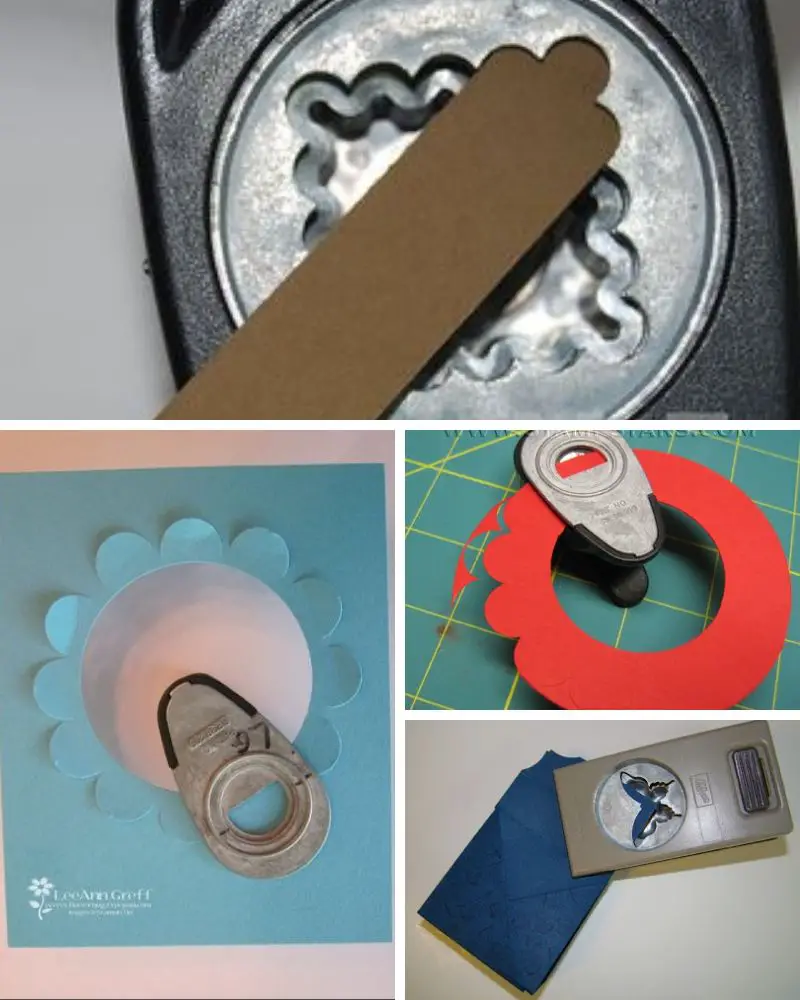 But wait...there are more!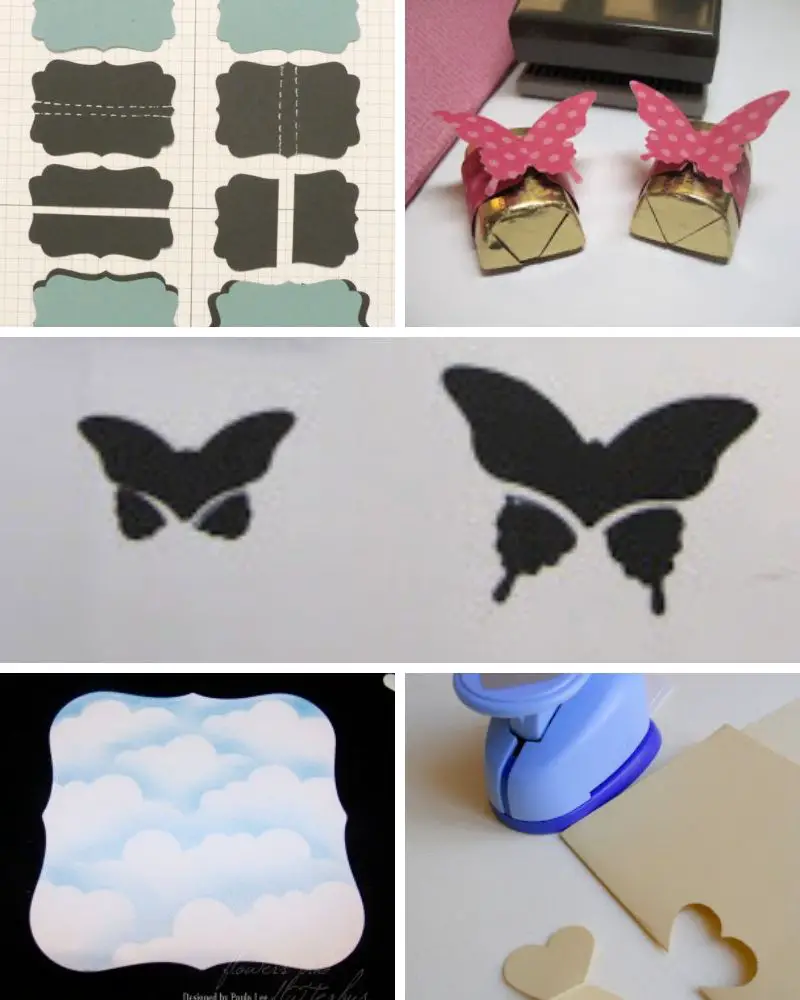 BORDER CRAFT PUNCH IDEAS
Border punches can make more than beautiful borders...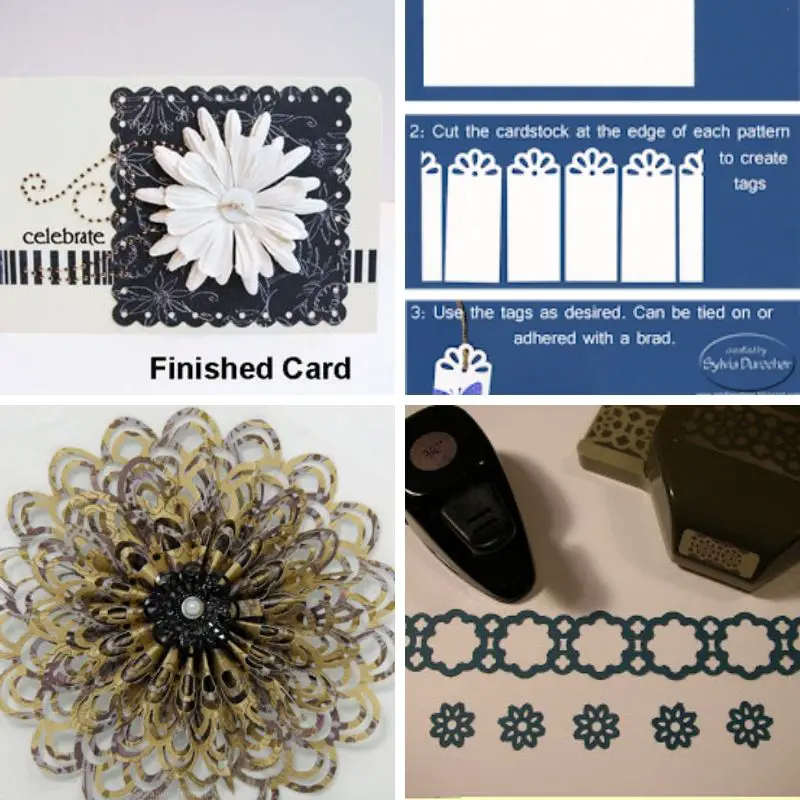 FLOWERS MADE WITH CRAFT PUNCHES
A very popular and time consuming way to make DIY flowers is to use punches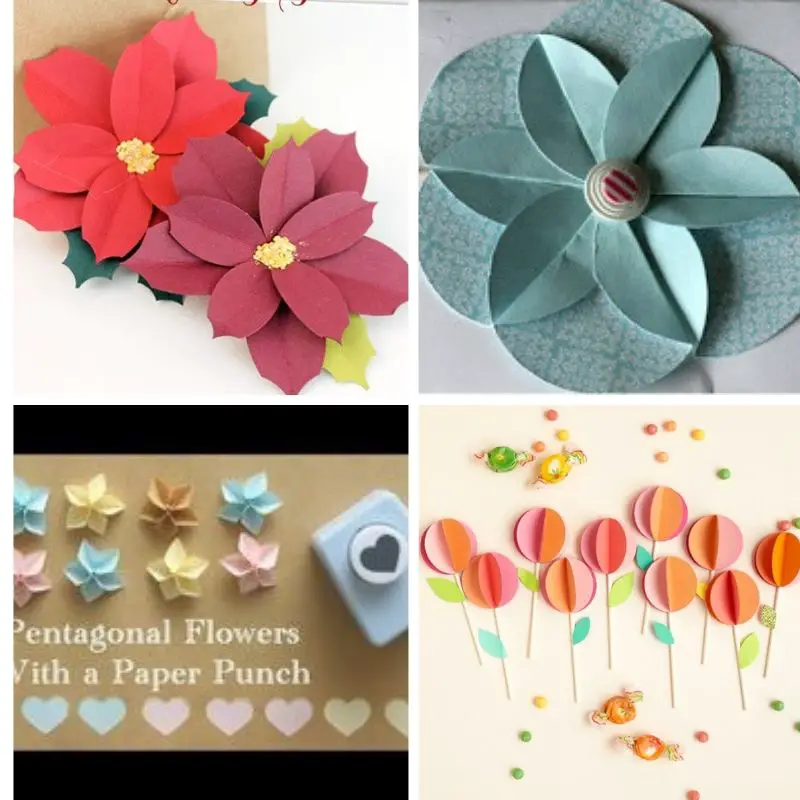 USE A CORNER CRAFT PUNCH FOR THIS
Instead of making nice corners use your corner punches in other fun ways too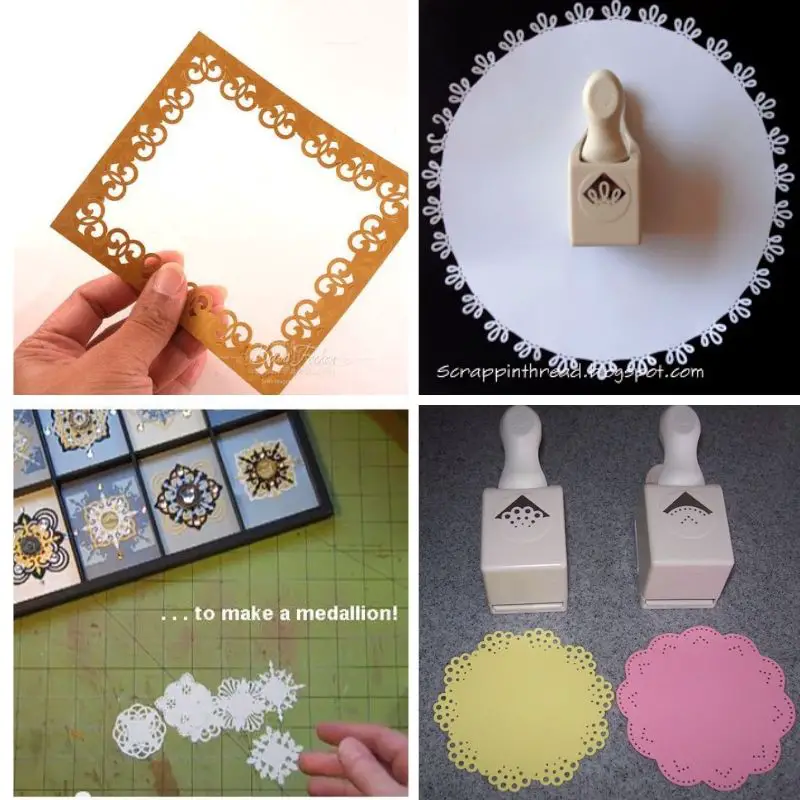 CIRCLE CRAFT PUNCHES IDEAS
Turn punched circles into other shapes and use your circle punch to make more than just circles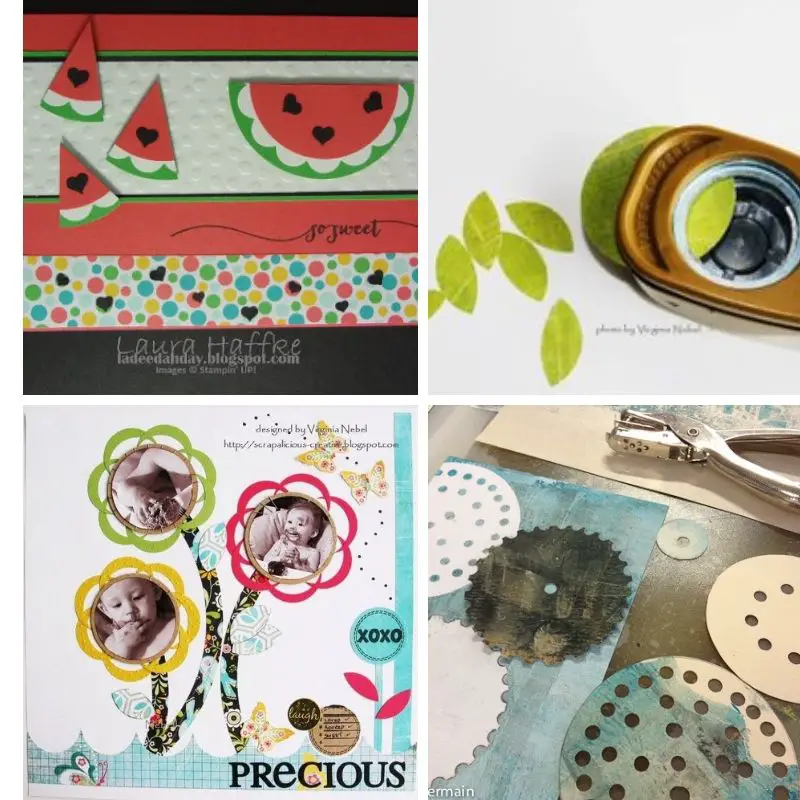 I hope you'll never look at your punches the same way and try to find new and fun ways to use them!
Leave me a comment sharing your craft punches hacks, ideas and cool new ways to use them.
Save it for later - PIN IT!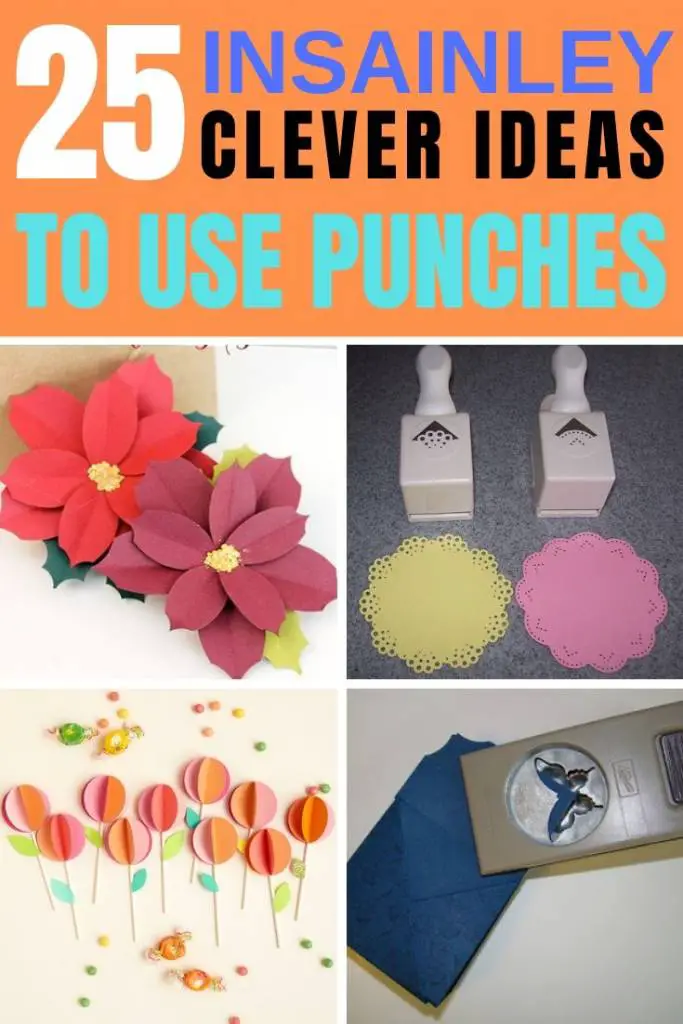 Have fun creating!