I'm always looking for original, beautiful and unique ways to wrap gifts. Here's an idea for giving a gift in a box of your own creation. instead of wrapping the gift put it in a box!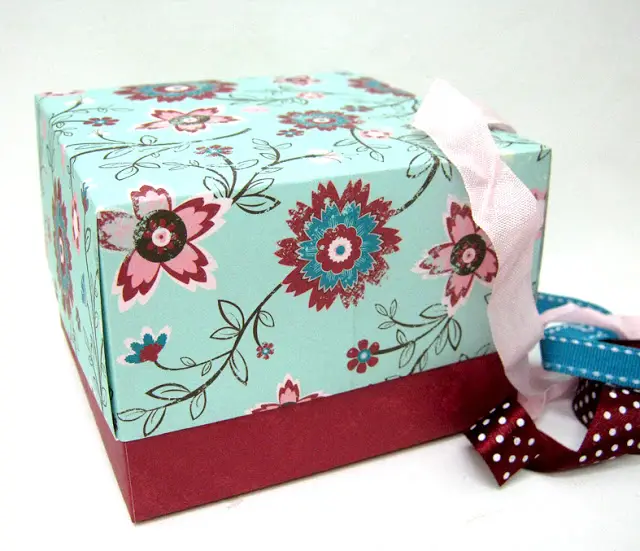 All you need are two square papers depending on the size of box you want. I used 12×12 papers and got a 4 1/4″ x 4 1/4″ box. So basically the size of the box is approximately third of the paper size.
The great thing is about this idea is that you can customize the size, the colors and the theme of the box and match it to the gift itself and the recipient. For a boy's gift use a paper with cars, dinosaurs or shapes. If you're giving a friend concert tickets use a paper with a music theme or if you give your mother a pearl necklace create the box from vintage papers. The possibilities are endless!
Don't miss out! Keep up with all the crafty goodness by subscribing to the Einat Kessler creative newsletter

Have fun creating!