Inside: how to make an easy and fast origami paper gift box
Making DIY gifts is something I do often but sometimes even I buy gifts or even gift cards. When I do that I like to make a special paper gift box to present my gift in a more personal way.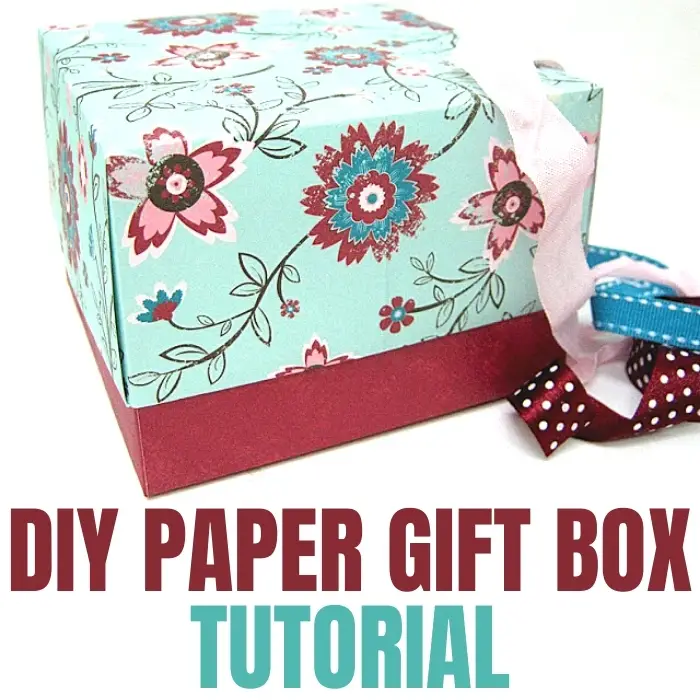 MAKING DIY PAPER GIFT BOXES
There are many ways to make paper gift boxes but here are a few important things to remember when you make them:
When you need to make a large box use a heavier paper so the box will hold.
Match the size of the box to your gift. Some paper gift box templates are fixes and the size can not be changed.
Make the paper gift box in the right template to match your gift. The template determines the strength and size of the box so make sure they match.
HOW TO MAKE A BOX WITHOUT GLUE
The best way to build a paper box without glue or tape is to use the Origami technique. Origami is the art of paper folding, which is often associated with Japanese culture. In modern usage, the word "origami" is used as an inclusive term for all folding practices, regardless of their culture of origin. The goal is to transform a flat square sheet of paper into a finished sculpture through folding and sculpting techniques. Modern origami practitioners generally discourage the use of cuts, glue, or markings on the paper.
WHAT KIND OF PAPER TO USE
In general Origami is done with a special paper that is made especially for this technique. However Origami paper is usually too thin to make a paper gift box that will be strong enough to hold a gift inside.
Paper should be in a square shape.
Best paper thickness to use is cardstock at least. I would not recommend it for more ellaborate Origami folds but for a box it would be crucial.
Double sided cardstock is recommended in case both sides of the paper will be visible.
The paper should not have elements that would interfere with the folding, like embossing, glitter oe other additions.
DIY PAPER GIFT BOX WITH LID
To make this gift box you will need are two square papers depending on the size of box you want. I used 12x12 papers and got a 4 1/4" x 4 1/4" box so basically the size of the box is approximately third of the paper size.
Check out another box design using the same technique!
TIPS FOR MAKING A PAPER GIFT BOX
The box has two parts: a base and a lid. One part is make from a 12" x 12" cardstock. The other part can be either smaller or larger from the first part so you'll need to make it 1/2" bigger or smaller. The larger part will be the lid and the smaller part will be the base.
Customize the size, the colors and the theme of the box and match it to the gift itself and the recipient. For a boy's gift use a paper with cars, dinosaurs or sport elements. If you're giving a friend concert tickets use a paper with a music theme or if you give your mother a pearl necklace create the box from vintage papers. The possibilities are endless!
Use foam tape to attach the embellishments to the lid it will make it look more unique and impressive!
If you need more DIY paper gift box ideas check out the 13 gift box ideas you can make yourself!
Sharing is caring - PIN IT!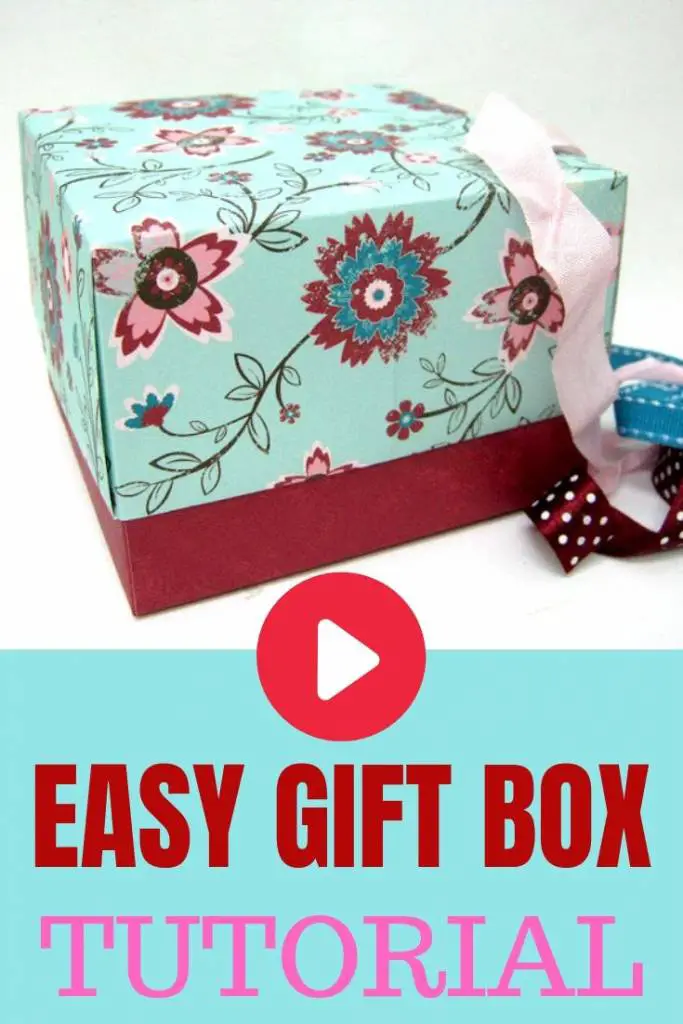 Have fun creating!