You're probably asking yourselves is it possible to create an interactive mini album in 5 minutes?! Yes it's possible! The secret is in the cutting and folding.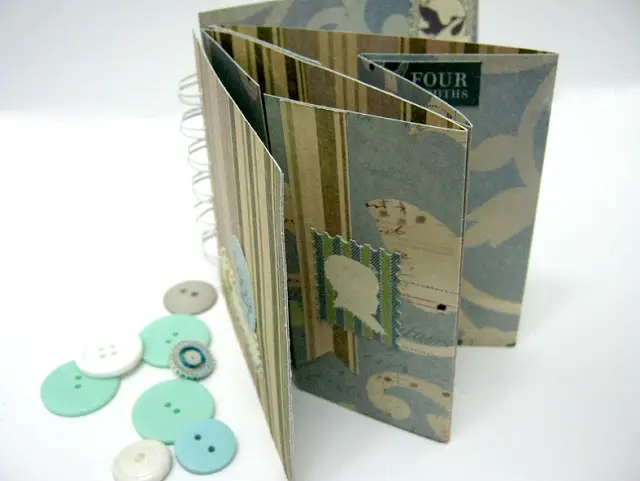 This project is not only easy and fast it also makes a great impression as a complicated project you needed hours to create. It'll be a great brag book or a gift. You can personalize it with a different color scheme or theme!
Here's what you'll need:
One 12×12 double sided cardstock
Trimmer
Bone Folder
Bind – it – All and a wire
Don't miss out! Keep up with all the crafty goodness by subscribing to the Einat Kessler creative newsletter
Have fun creating!