Inside: how to make an interactive brag book from one piece of paper AND in 5 minutes
I was so busy I FORGOT to buy a gift for a baby shower I was invited to! I remembered only a few hours before I had to go and there was no time to go to a store. But I didn't panic because I had an emergency DIY gift I could make for any occasion. It's an fun and interactive mini album that is not only perfect as a brag book for all those cute baby pictures it is also really fast to make!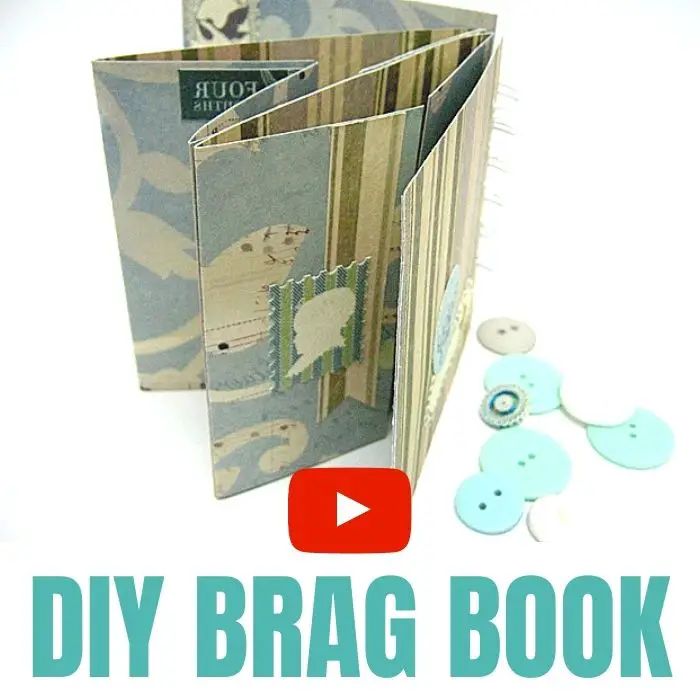 WHAT IS A BRAG BOOK
A brag book is a collection of graphic elements, like pictures and embellishments, thoughtfully placed together to build the best story about those things you love the most. Traditionally brag books are used by professionals in job interviews to best position themselves as the best candidate for the job. Nowadays, the trend is becoming more and more popular to showcase anything you want to brag about to your family, friends and coworkers – or even perfect strangers!
BRAG BOOK IDEAS
You can make a mini album for bragging for almost anything you want to brag about. Here are some ideas:
Pets
Vacation
Artwork
Kids
Wedding
It is basically a type of mini album with the best photos of something you want to tell everybody about it!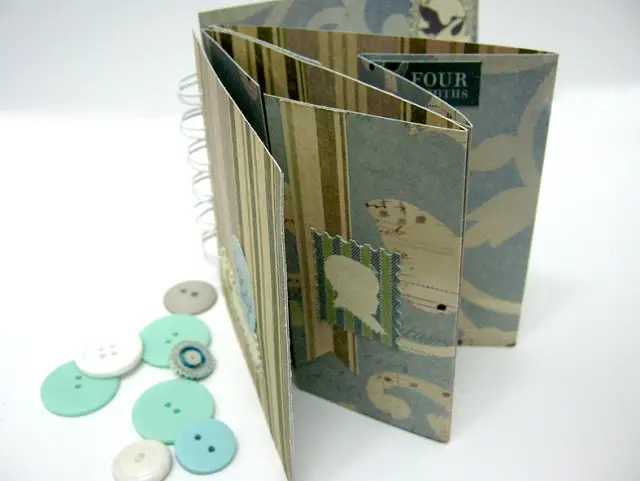 DIY BRAG BOOK
There are so many DIY brag book ideas and how to make tutorials but I found a way to make it fast and cheap!
HOW TO MAKE IT FAST
The idea is to make this project in about 5 minutes simply by keeping it very simple and small. Just by folding 3 pieces of paper in a unique way and binding them with rings or wire makes all the difference.
HOW TO MAKE IT CHEAP
Crafting and scrapbooking can be very costly but you can make this brag book not just fast but also with almost no expense. All you need to make this project is one piece of double sided 12" x 12" cardstock and a few rings or a wire.
DIY MINI ALBUM
To make this brag book you'll need:
One 12x12 double sided cardstock
Trimmer
Bone Folder
Bind - it - All and a wire or rings
Here's how to make it:
Cut 12" x 12" cardstock to three 4" x 8" pieces.
Score pieces at 2" and 6" and fold.
Arrange folded pieces and leftover 4" x 4" pieces in order as shown.
Attach pieces together as shown.
Bind brag book wth rings or Bind-it-All.
Are you looking for more mini album ideas? Check out how to make amazing interactive mini albums!
Or check out the mini album playlist on my YouTube channel
Sharing is caring - PIN IT!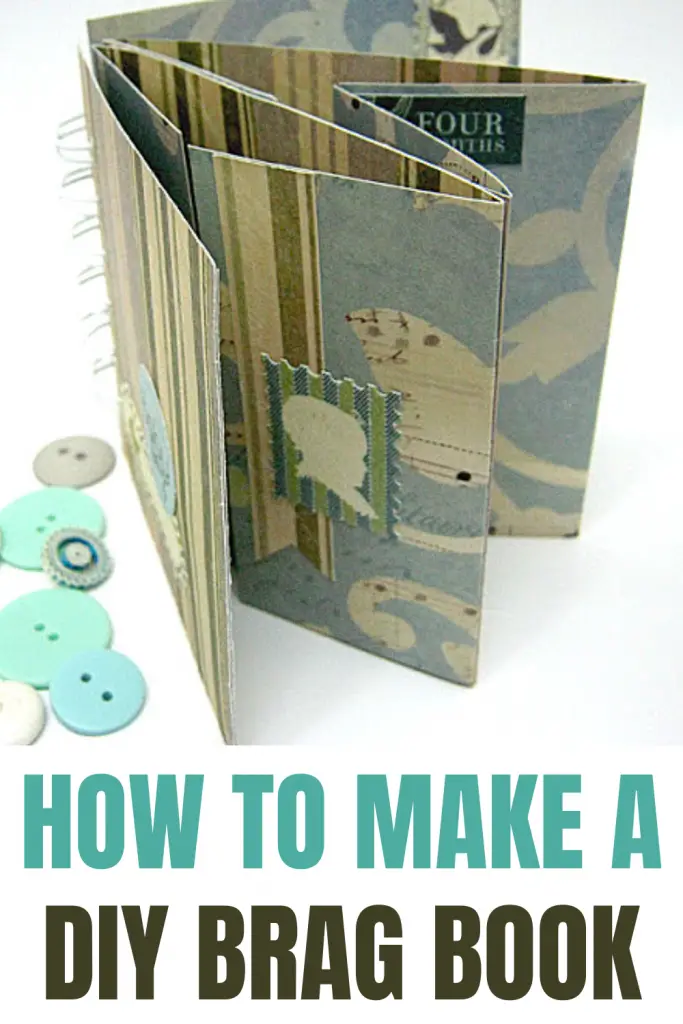 Have fun creating!