Inside: 6 reasons to start making awesome scrapbook layouts again!
Lately I hardly made any scrapbook layouts and I've noticed it's not just me. There is a trend to make Project Life albums or mini albums and the traditional 12x12 pages have almost disappeared from the scene. While making mini albums and project Life makes sense sometimes you need to make a 12x12 scrapbook page because you don't have enough photos for a mini album or you just not into Project Life...like me 🙂
So I started thinking about all the reasons I used to make traditional scrapbook layouts...
I want to convince you to join me! Let's scrapbook again! Let's tell stories again, wonderful, funny, exciting stories, ordinary everyday stories, stories that will live forever and be a great piece of history for generations to come! And I have 5 terrific reasons to start scrapbooking again that'll surely convince you too.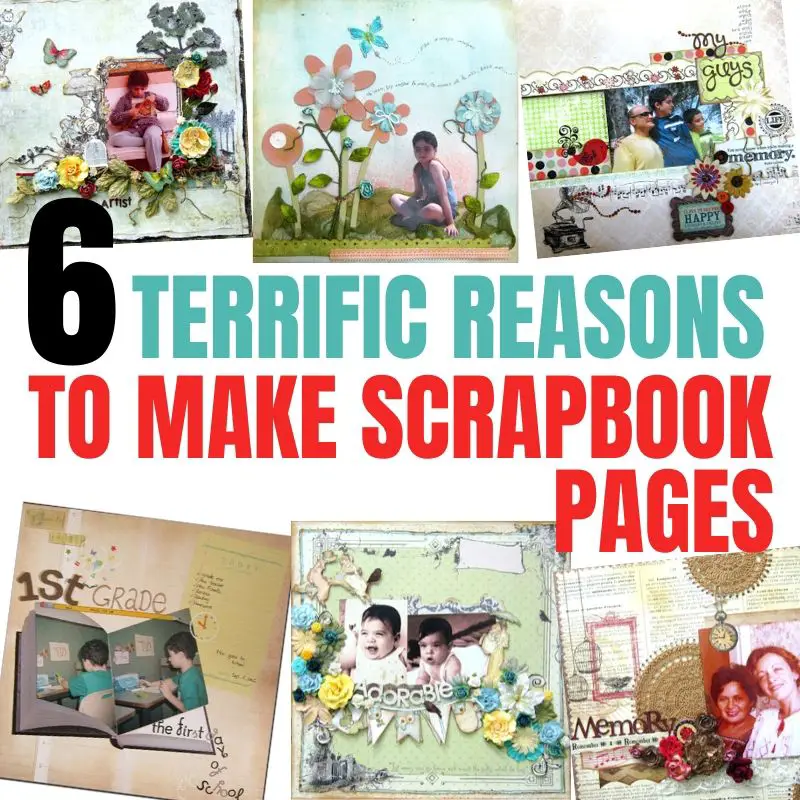 WHY MAKE SCRAPBOOK LAYOUTS AGAIN
USE YOUR STASH
Raise your hand if you have lots and lots of papers laying around on shelves and in boxes waiting for you to do something with them. I know I do, hundreds of them, stored in boxes, gathering dust. Why did we buy them, wasn't it for layouts? All those papers are taking up room instead of becoming scrapbook layouts full of stories. What will you do with these papers? Throw them away, give them away? why not use them for what you bought them for?
MAKE MEMORIES
I always take a lot of photos from each trip because in my mind I'll make layouts out of them. But instead I do nothing and time passes and I forget. I forget little details like name of places, things I saw on the way, things I liked or disliked etc. The more time that passes the more I forget and those little moments I want to preserve disappear. Scrapbook layouts are memories - they tell the story!

CLEAN YOUR COMPUTER
Be honest...how many photos do you have on your computer? I have hundreds, and for what? We never look at them when they are in there. They just sit there... Let's print them and create layouts. This will free a lot of space on your computer for even more photos 🙂
SCRAPBOOK LAYOUTS ARE MEMORIES SHARED
I have a lot of family photos with my kids. I want to share them with their grandparents and extended family. What better way to share photos than to look through a scrapbook, see the photos read the stories and share the experience. You can email them the photos, but then we'll have the same problem again: they'll see it once and it'll get buried in the computer.
DOCUMENT HISTORY
Why do we take photos? We want to remember, we want to capture a moment in time, to have a souvenir. Our photos are bits of our lives, our history that we want to pass on to generations to come. So let's do that, but let's leave a bigger piece of history not just the photos, but the story too and the context. By creating layouts we preserve history for our children, grandchildren and their children. I come from a family who has very little memories like that because they were all lost in the Holocaust, so I know how important it is.

SCRAPBOOK LAYOUTS ARE FASTER TO MAKE
You probably think you have no time...well mini albums take a long time to make when one scrapbook page can take an hour?max? I have a plan. I want to create one layout a week, an easy and fast page, not something too elaborate. This way I'll slowly go though my photos and take them out of their computer grave. I'll make mini albums too, but I'm definitely starting to make 12x12 scrapbook pages!
Who's with me? Are you ready to create some scrapbook pages?
Need some layout ideas? Check out these video tutorials
You don't want to miss a special opportunity! Check out the 45 Scrapbook Page Ideas eBook. In this ebook you'll find 45 different scrapbook layout ideas with a sketch for each page. Also in the eBook full instructions for each page and tips and tricks to make your pages look amazing!
Sharing is caring!
PIN IT!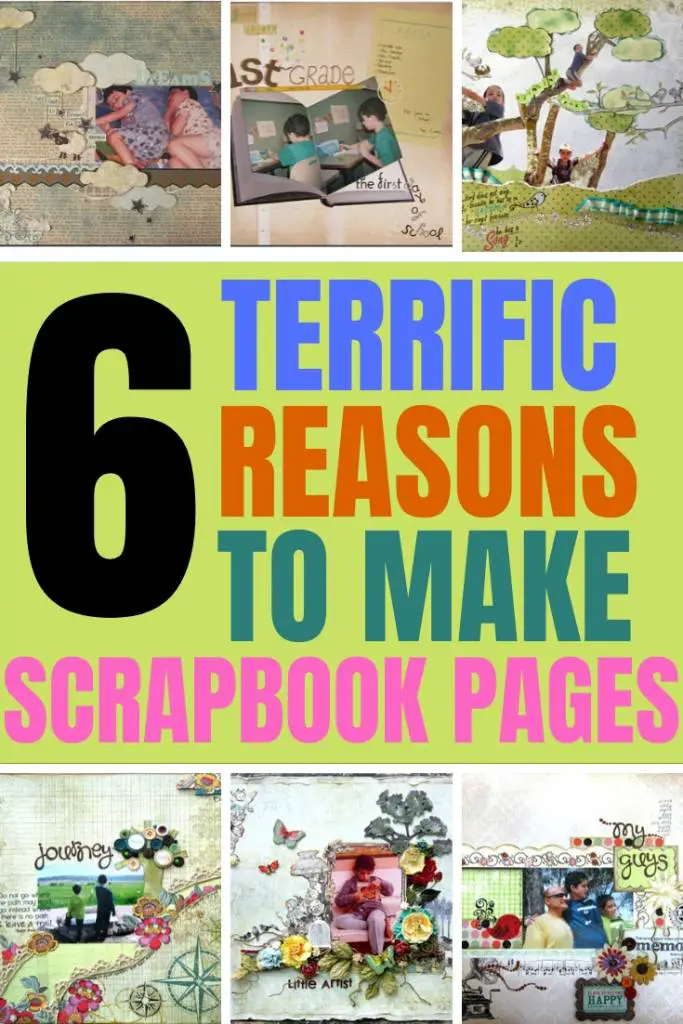 Have fun creating!