Inside: how to make an accordion mini albumin a box with Graphic 45
Making mini albums especially interactive mini albums and making boxes are two of my favorite things to make. So I thought why not combine these two passions of mine into one project! I made an interactive accordion mini album in a box with Graphic 45 papers, which I really love and I used a paper collection that its colors are out of my comfort zone, especially the pinks 🙂
HOW TO MAKE AN ACCORDION MINI ALBUM IN A BOX WITH GRAPHIC 45
I created this mini album in a box with two of my favorite Graphic 45 products: Secret Garden paper collection and the mixed media box that comes with cut squares for you to use as coasters, tags, mini album pages or cards. If you want to make the box yourselves you can check out one of my 13 DIY box tutorials.
The steps for this project are easy. First you need to cover the inside and outside of the box and then create the accordion mini album. Once the two pieces are ready it's just a matter of combining them into one project. You can leave the mini album pages empty and add your photos or you can add interactive mechanisms like flaps and pockets to make your accordion mini album a little more interesting.
Here are the steps to create the accordion mini album in a box with Graphic 45:
1. Cut five 4" x 1" strips from black cardstock. Fold strips in half.
2. Attach a 5" x 5" square to each side of folded strip. Continue to attach all squares to strips until you have an accordion.
3. Cut 11 squares from pattern paper: 4 1/2" x 4 1/2" in size and cover accordion on both sides.
4. Cover the box with pattern paper.
5. Cut 1" x 7" strip of pattern paper and fold at 1" and 6". Apply glue only on small flaps on edges to create a belly band and attach to backside of cover paper. Attach to inside of box lid.
6. Insert first square of accordion under belly band. Attach last square of accordion to bottom of box.
7. Embellish pages and outside of box.
As promised there is also a step by step photo tutorial on how to create this accordion mini album in a box, complete with a supply list. Click below to get immediate and FREE access to the tutorial.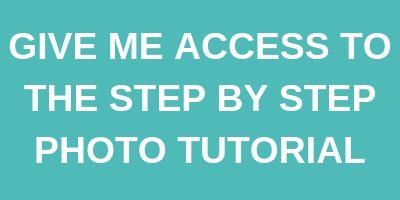 Sharing is caring - PIN IT!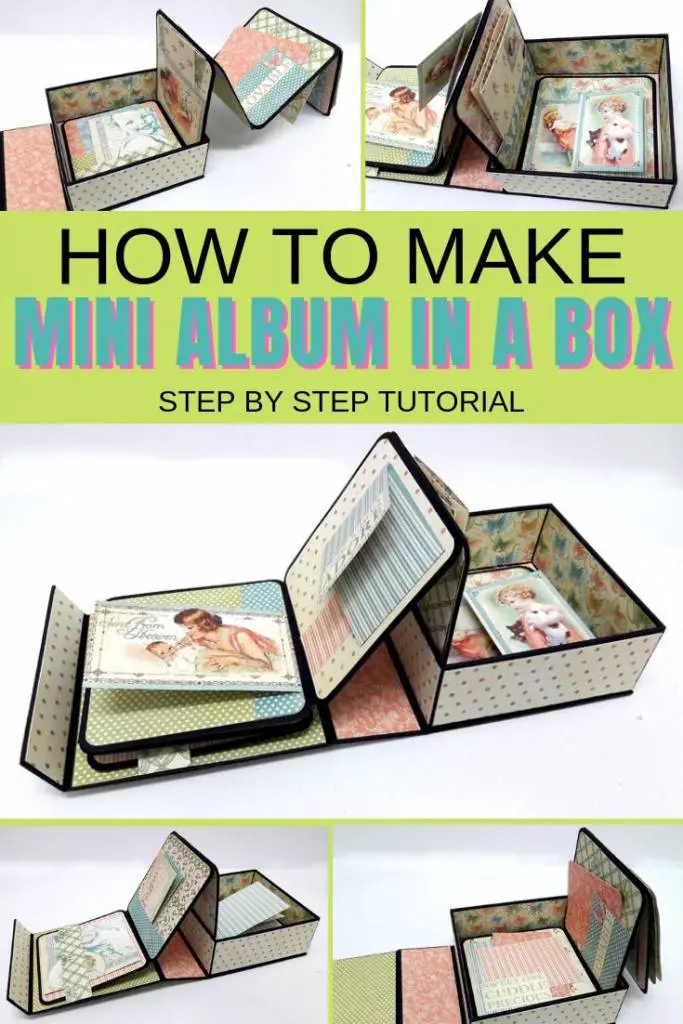 Have fun creating!