Inside: how to alter a tin box steampunk style with the best mixed media technique
My oldest boy likes a type of chocolate that is sold in tin boxes of different shapes and sizes. I can hear you now... "knowing her, she probably keeps all of them..." and you'll be completely right. I can't help myself, I love boxes and I just have to keep them. My plans for these boxes are great, but most of the time they just sit on a shelf waiting for me to notice them and do something...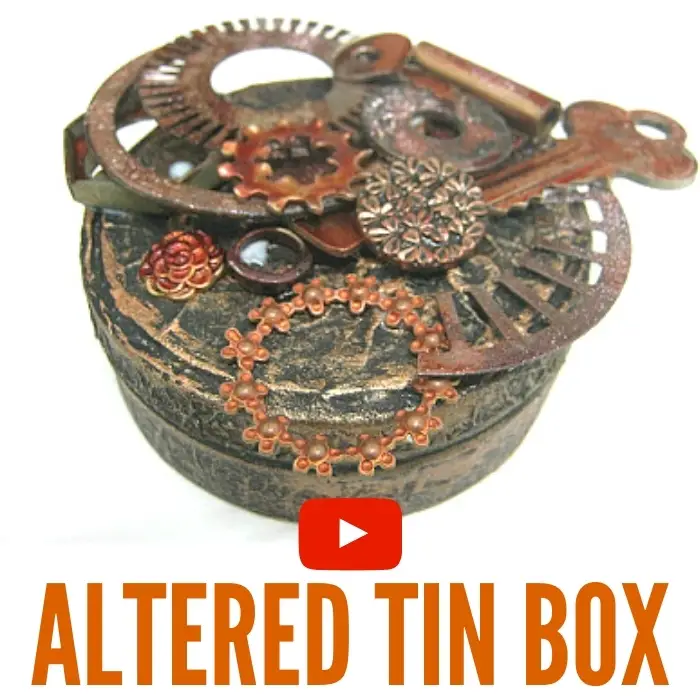 Altering boxes is part of a large craft genre called altered art.

ALTERED ART
Altered art is a popular form of craft where you take an existing object and change it into something else. This recycling and reusing of objects is versatile and can include almost any household item or a 3D object. Sometimes the change is dramatic, for example when you make a mini album out of a cereal box and sometimes it is just decorative, for example where you take a tin box and give it an entire new look in a new style.
MIXED MEDIA ALTERED BOXES
One of the most popular items to alter are boxes of all shapes and sizes because they are a great 3D base for almost all techniques and materials and they are a functional item that you can later use.
Most crafters and artists use different mixed media tehniques to alter boxes.
Mixed media altered boxes come in different styles, shapes and sizes. Here are a few examples: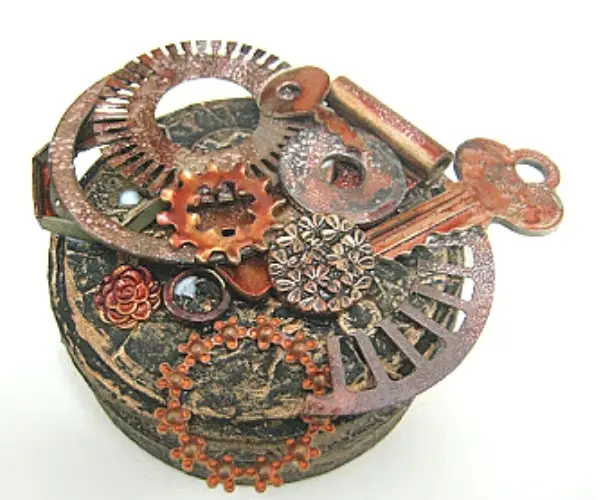 ALTERING STEAMPUNK STYLE
One of the most popular styles of altering boxes is teampunk and tin boxes are usually the first choice. That is because the box is already made from metal which is an essential material in any steampunk project. You take a box and give it an industrial, victorial and grungy look with materials like cogwheels, clock parts or metal items.
WHERE TO GET TIN BOXES
You can buy tin boxes at many stores from Walmart to Home Depot or you can get them online at different websites.
Here are a few options:
I like to recycle and reuse tin boxes that I get from garage sales, empty mint or chocolate packages or other empty packages.
HOW TO ALTER A TIN BOX
In order to give the matal another look and alter your tin box you first need to cover the tin with a base coat:
Cover the box with gesso. The gesso seals the box and turns the metal into a surface that you can paint on.
Paint the metallic surface of the box with a few coats of acrylic paints.
Cover the box with another material and then paint with gesso or paints.
After the base coat is dry you can then add texture, embellishments and further paint the box.
Check out this video to see the altering process of this tin box.
If you're new to steampunk and you want to learn more about it check out the Ultimate Guide to Make a Steampunk Project
Sharing is caring - PIN IT!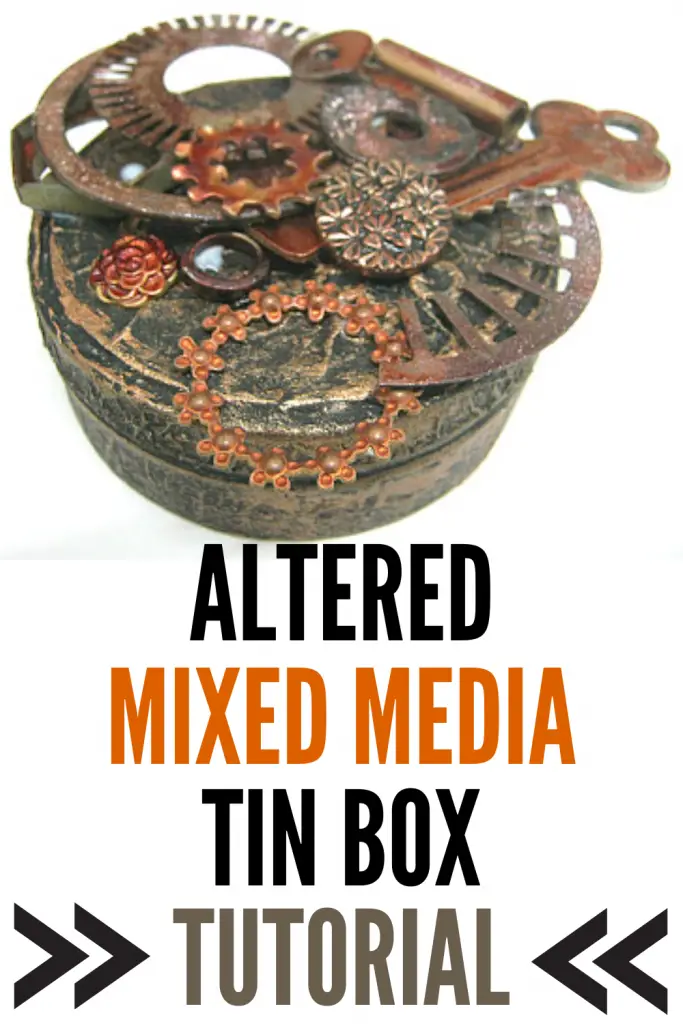 Have fun creating!