Inside: 3 spooktacular Halloween mini albums you must make for this holiday! Step by step tutorials on how to make each one!
The one time of the year I envy Christians is on Halloween. Being a jew who lives in Israel I don't celebrate Halloween but I think it's one of the coolest holidays in the world. The costumes are great (in Jewish tradition there's also a holiday where people wear costumes called Purim) but the best thins is the spooky theme that's associated with this holiday. I just love the witches, haunted houses and dead mummies. Over the years I made lots of Halloween mini albums to inspire Christian friends around the world and I really enjoyed making them.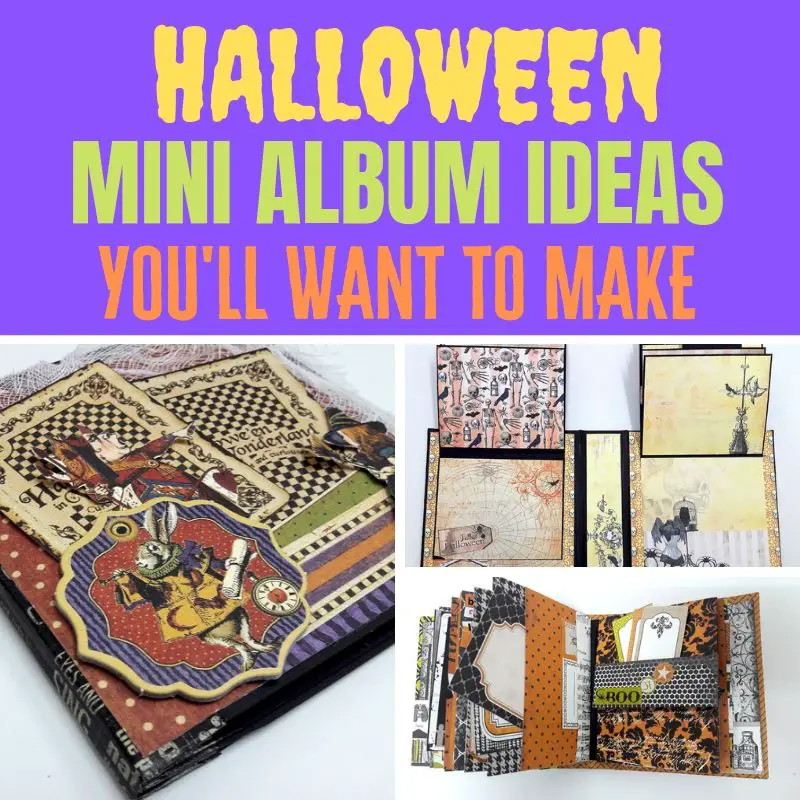 WHY DO WE LOVE HALLOWEEN
You may ask yourself why people invest so much in this holiday when it's only one day. People love this holiday because:
Halloween is centered around having fun and enjoying yourself and those around you. It's all about having fun and being silly with no gift or cooking obligations... who wouldn't love that?
It allows you to be whoever we want. You can dress up as anyone and change who you are for one day.
It's scary! While not all people like to be scared you can't deny the adrenaline rush you get when you're scared.
It allows you to deal with frightening situations. When you dress up as ghosts, monsters you are no longer as scared of them.
Free candy. Do I need to say more?
WHY MAKE HALLOWEEN MINI ALBUMS
Mini albums are a very popular trend and even more so, now that less and less people don't do large 12x12 pages or scrapbooks. Halloween mini albums are not only fun to make they are also a great way to document holiday memories, parties and decorations over the years. It's so much fun to look back on photos of your kids costumes or Halloween spooky food you made. A mini album is small enough to finish in one afternoon but large enough to house all your spooky photos.
HALLOWEEN MINI ALBUMS
CASCADE HALLOWEEN MINI ALBUM
The album is designed with two cascading pages on each side of the inside cover. The pages' base is black as well as the cover. For this mini album's pages and embellishments I used the Tonight is Halloween 6x6 paper collection designed by...me! Yes I designed all the papers in this collection including two pages with tags, quotes and other fun stuff you can fussy cut.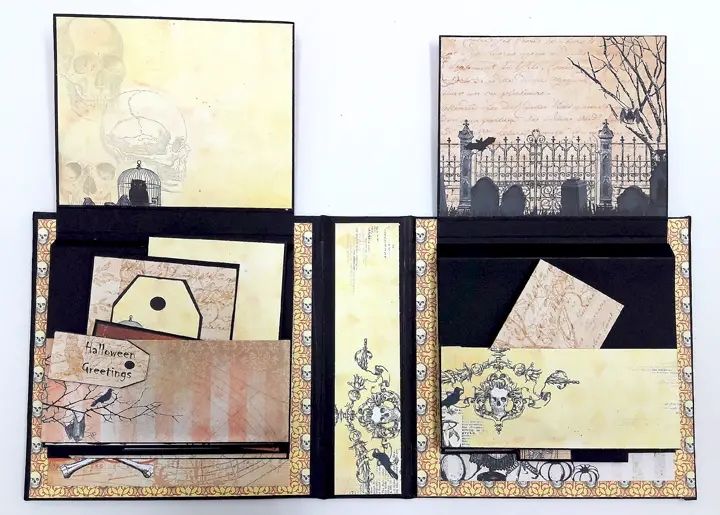 Check out the video tutorial on how to make it
If you want to get your hands on these pages you'll have to join the VIP Room but I do have a freebie that you can download and print. These two 6x6 tags and embellishments pages will be great for embellishing your mini album, decorate party favors or a party table, make invitations and envelope with or even add to candy treats.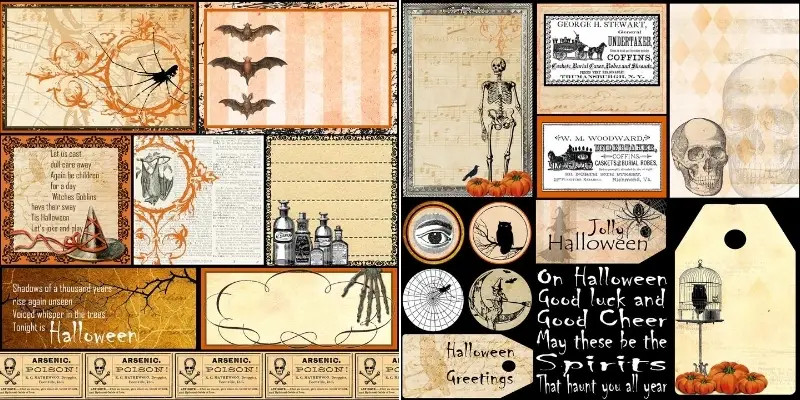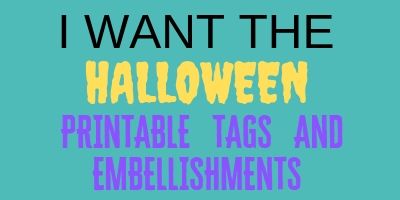 HALLOWE'EN IN WONDERLAND BRAG BOOK
I created this small brag book with one of my favorite Halloween paper collections by Graphic 45: Hallowe'en in Wonderland. This brag book will be great for your kids or grand kids costumes or even photos of yourself. The great thing about making this mini album is its binding. The entire brag book is bound with nothing but washi tape in a very easy technique.
You can use this binding technique for other Halloween mini albums just make sure that they are small and don't have too many pages because washi tape is not strong enough to hold big size albums.
SCARY 31ST SPOOKY MINI ALBUM
I just love Halloween papers from all companies. It looks like all their creativity and imagination is put in this one paper collection. Halloween Mini albums are a great way to celebrate these papers and make the best and most elaborate interactive mini albums. I think that making an interactive mini album for this holiday in particular helps with the holiday spirit because the hidden pockets, flaps and mechanisms match the mystery and surprise of the day.
This Scary 31st Halloween Mini Album is full of interactive surprises like this. I got so carried away I don't even remember all of them So this mini album holds a few surprises for me too. The best thing in it is that it looks very complicated but it's really easy to create!
Just follow the step by step video tutorial!
OTHER HALLOWEEN MINI ALBUMS
There are so many Halloween mini albums you can find online. Here are some more ideas:
You can create mini albums that fit the costume of your kid or yours. For example a mini album for a master detective costume (where the papers also have skeletons, bats, spiders and skulls).
Make a cool spooky box for your mini album to hide in.
I hope you'll have a spooktacular Halloween!
Save it for later - PIN IT!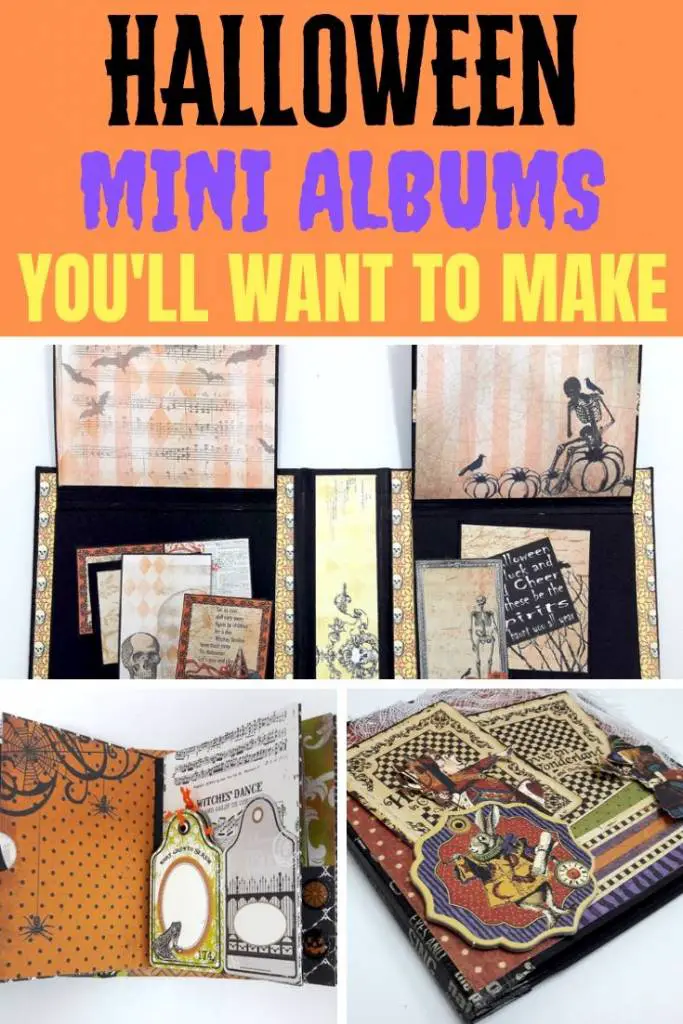 Have fun creating!