Inside: the best techniques o cover and paint chipboard for a great look for your project.
I'm a control freak... and I don't like to be dictated to in life or in my crafts. That means that I always prefer making or painting my own embellishments instead of using something bought that someone else decided what color it will be. So whenever I use chipboard on a project I like using bare shapes and cover or paint them myself to match its style and color to my project.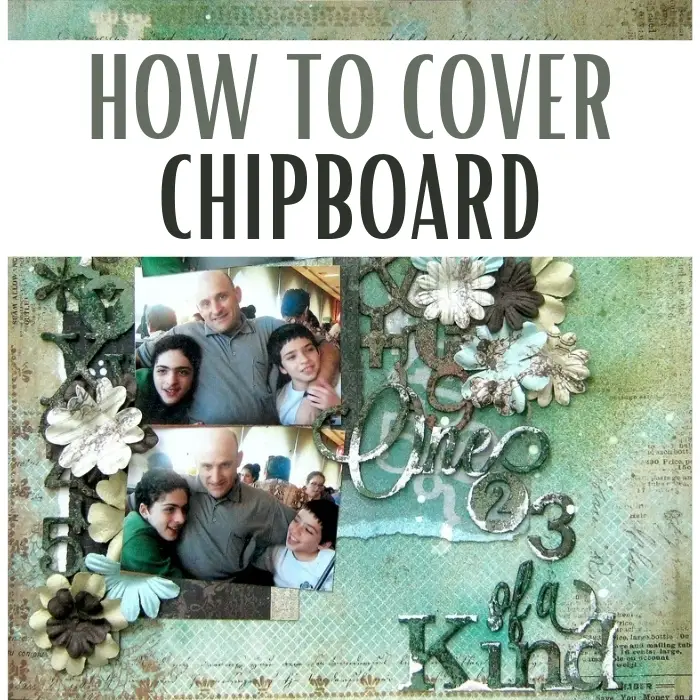 MAKING PROJECTS WITH CHIPBOARD
Chipboard is a versatile material to use in craft projects of almost any kind. It can add texture and dimension to a scrapbook page, a mixed media canvas or an altered box. When it comes bare you can customize its color and texture to match it to any project you're working on.
To find out more about how to work with it check out the best ideas for crafting with chipboard
TECHNIQUES TO COVER CHIPBOARD
While you can use bare un painted chipboard if you don't want to change the color you still need to seal it to avoid it being destroyed over time. To seal it you can cover it with clear gesso or gel medium.
If you want to cover it here are a few techniques you can try:
Paint it with acrylic paints
Color it with colored pencil
Color it with crayons
Cover it with markers
If it is large enough you can attach paper to it
Cover it with glitter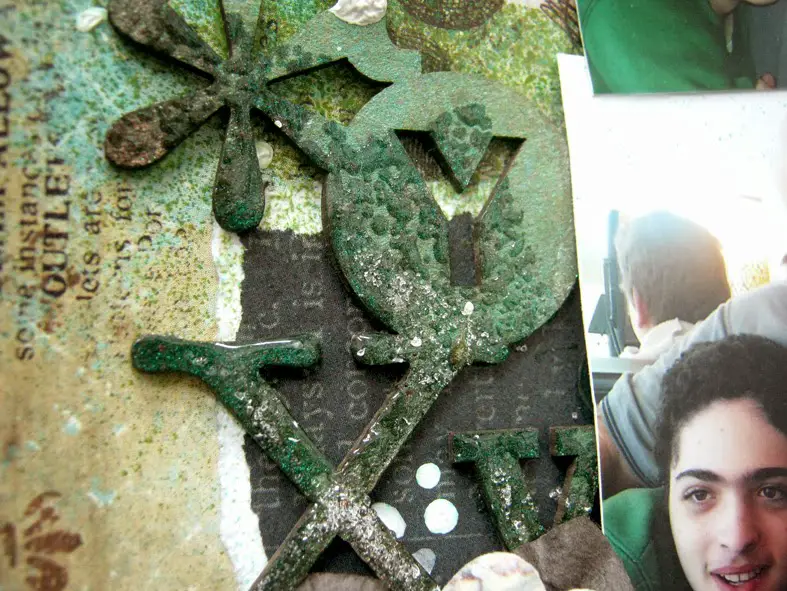 THE TECHNIQUES I USED IN THE VIDEO
SPRAYING
Spray it with color sprays in one or two colors. You can spray the chipboard while it's on the project so it will act also as a mask.
EMBOSSING
Emboss it with clear or colored embossing powder. The embossing will give it texure and dimension.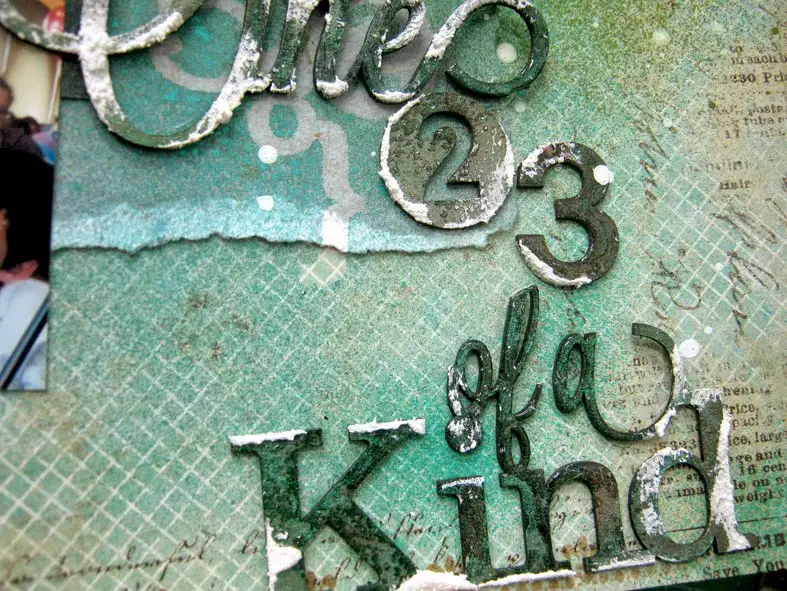 DOUBLE EMBOSSING
To make the chipboard even more intersting you can double emboss it. First with colored embossing powder and then with clear embossing powder. You can also emboss it with two different colors of embossing powders to give ot two colors.
ADDING MODELING PASTE
Cover the chipboard partialy with modeling paste to give it extra dimension and texture and also add spots of white color.
Check out the step by step video tutorial to see how to create a scrapbook page with all these techniques
If you have a die cut machine that can cut chipboard you can make your own chipboard and decide what shape and size to make it.
Here are some affiliate links for some options you can use in your projects:
Sharing is caring - PIN IT!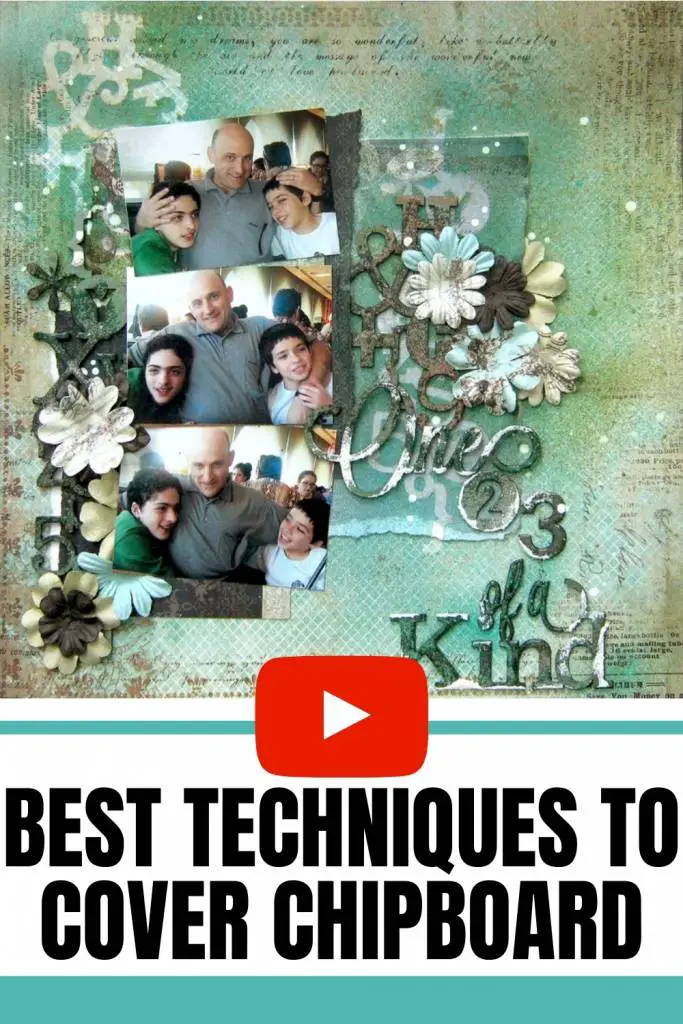 Have fun creating!