Inside: the best way to repeat an element on your art journal page
Making art journal pages is for me not just a release or a therapeutic action it is also an opportunity to try new techniques an ideas. Recently I had an idea to make an art journal page with a repeat element that will appear on the page in a few different ways. So I challenged myself to come up with ways to do that and that was a really fun and creative exercise.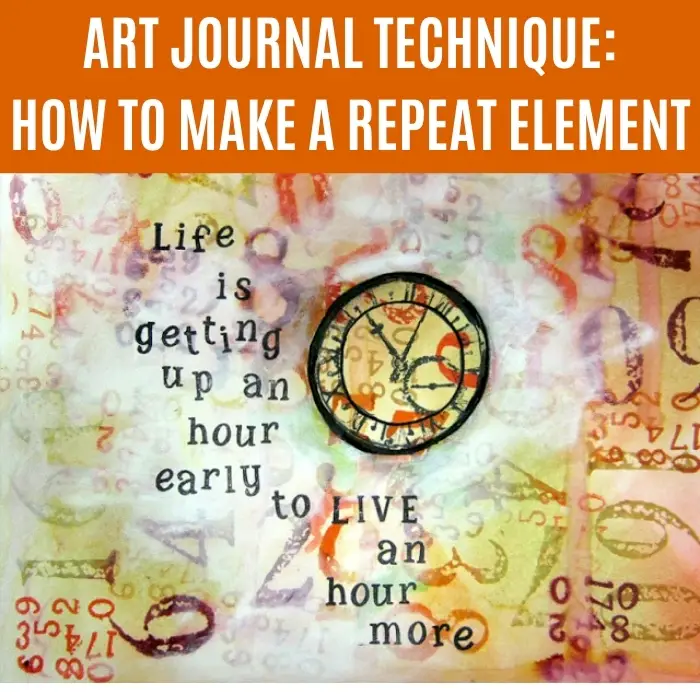 REPEAT ELEMENT IN ART
One of the most common elements in art is repeating elements. There are two ways to achieve that effect:
Repetition refers to one object or shape repeated - it can be any shape arranged on the page in any order or direction. Once an element appears on the page more than once it can be considered as a repeat element.
Pattern is a co mbination of elements or shapes repeated in a recurring and regular arrangement - that means that the repeat element is arranged on the art journal page in an order or structure.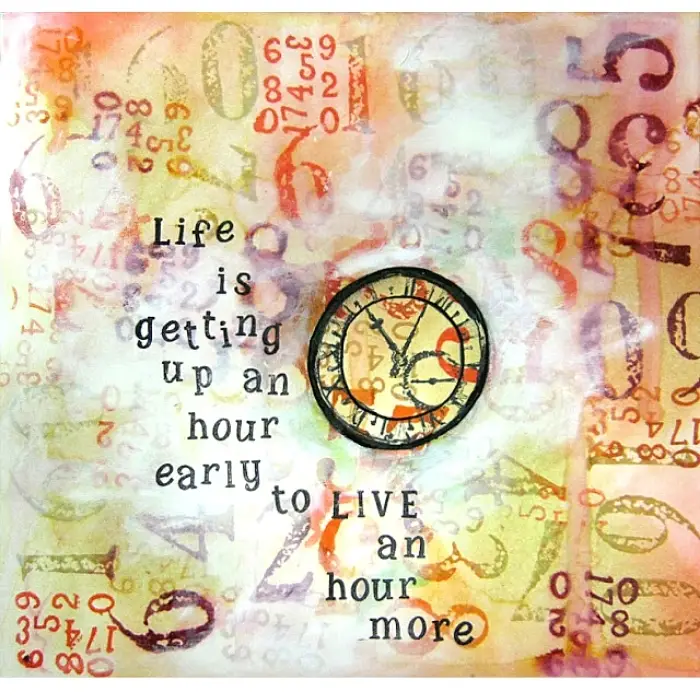 OTHER WAY OF REPEAT ELEMENTS
While the repeat elemnts described above are visual a repeat element in art can also be a conseptual or in meaning. That means that the image or meaning that appears on the page can appear on it in different ways. For example if this page is about time and that it its main element it can be arepeat element by presenting time as a number, as a clock as a quote etc. All this creative ways basically say the same thing in a different way.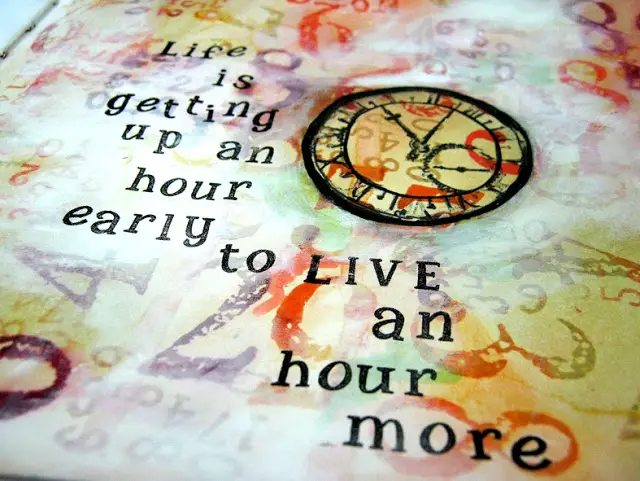 ART JOURNAL PAGE REPEAT ELEMENT
Here are some ideas to create a repeat element on an art journal page:
Depict the element with a symbol like a number
Use a word that is the element or describes it
Add images and objects that describes the element
CREATIVE PROCESS
Decide what the repeat element you want to display on the page. On this page I picked the concept of time.
Make the background of the page with wahtever materials you want. I used Distress inks to blend the colors in the background.
Add elements in repition and patterns to the page. I used numbers to describe hourse and the passing of time.
Also add images or other elements that can descibe the theme of the page - I added a clock.
Finally I added a quote that talks about the passage of time.
Need more art journal page ideas? Check out the 30 Art Journal Page Tutorials that will inspire and teach you how to make amazing art journal pages. Each tutorial includes detailed instructions, colored photos, tips and tricks.
Here is what I used to make this page:
Sharing is caring - PIN IT!