Inside: how to make a gift card holder for Christmas and other occasions
Do you like Christmas shopping? I have to admit I love shopping but I hate the crowds and the long lines so I try to avoid them. My way of doing that is to get gift cards for all my family and friends.
Getting someone a gift card is not only easy for the shopper it's also great for the recipient because they can get what they really want!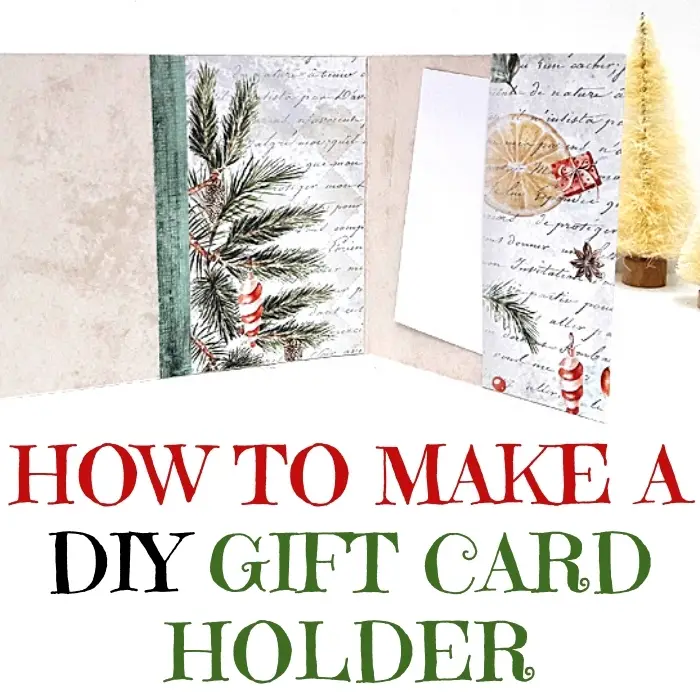 WHY GIVE GIFT CARDS
Easy to shop and you can find it in all the stores
Light weight and can easily be mailed everywhere
Allows the recipient to choose their own gift
Gives the giver control of the cost because they can decide how much money to load on the gift card
Small enough to be a part of a larger gift or a bundle of gift cards
Fits every occasion!
HOW TO GIVE GIFT CARDS
When you give a gift card you must present it in a nice and thoughtful way. The best way to do that is to put it inside a holder that you either buy or make. I personally love making gift card holders not just because it's fun but because it shows the recipient that I spend time planning, thinking and making it especially for them.
ADD SOMETHING TO IT
If you want to make your gift card holder even more special you can add something to it:
Make a gift card holder with chocolate that your recipient loves
If the person you're giving it to doesn't like chocolate (everybody loves chocolate but let's just say that for the example...) give them the gift card holder with other candy
Design it with a name written or designed in a special way
Put the gift card with an envelope that is also decorated
Make a special gift card holder for multiple cards and add more gift cards or even cash money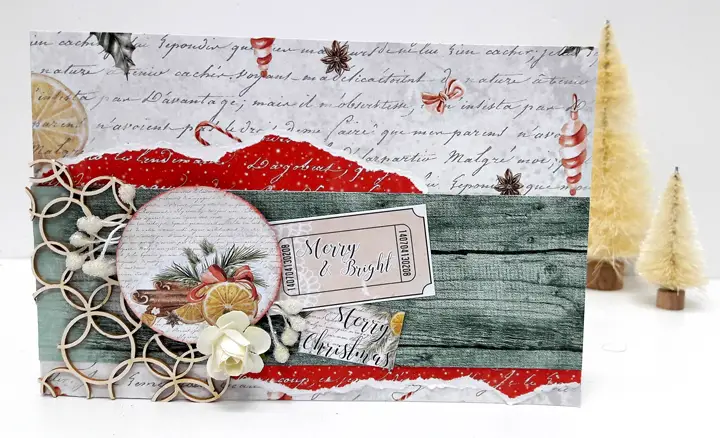 DIY PAPER GIFT CARD HOLDER
Making a handmade gift card holder is simple and fun.
Supplies for making a homemade gift card holder:
11" x 4 1/4" double sided cardstock

Christmas embellishments like stickers, ribbon and cut outs
GIFT CARD HOLDER INSTRUCTIONS
1. Start by cutting the sqaure of double sided cardstock. Match the paper to the occasion: if you're making it for Christmas use holiday papers. If you're making the gift card holder for a baby shower or a wedding change the papers accordingly.
You can find some great Christmas papers in three different sizes that you can download and print as many times as you need:
2. Score the long side of square at 1 3/4" and 5 1/2".
3. Apply glue to top and bottom of the right flap, which it the paper between the right score line and edge. Attach this flap towards the left to create a pocket.
4. Embellish the inside and outside of the gift card holder with your favorite holiday embellishments.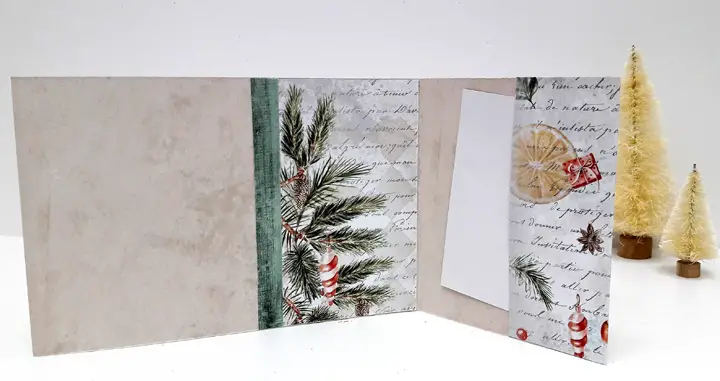 You can use the inside left side of the card to write your holiday blessings or a personal message to the recipient. Then simply insert the gift card to the pocket on the right (see the photo for the white piece of paper inserted in the pocket). It can also fit inside a standard size envelope so it'll be easy to send it in the mail.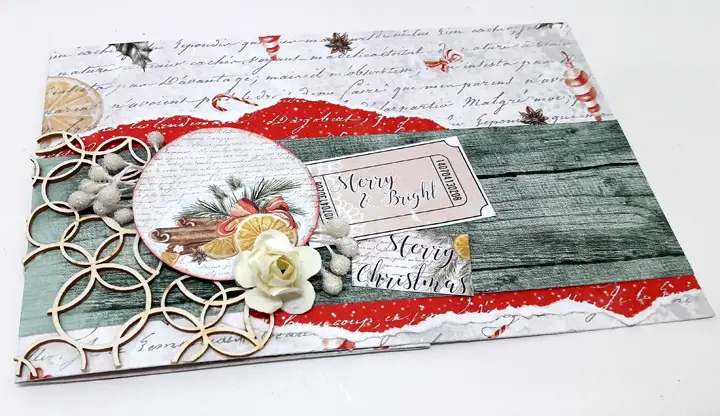 If you want to make your gift giving a really special occasion then add a card to your gift! Check out he 48 Christmas Card Ideas eBook with more than 40 different card tutorials you can make this Christmas!
Sharing is caring - PIN IT!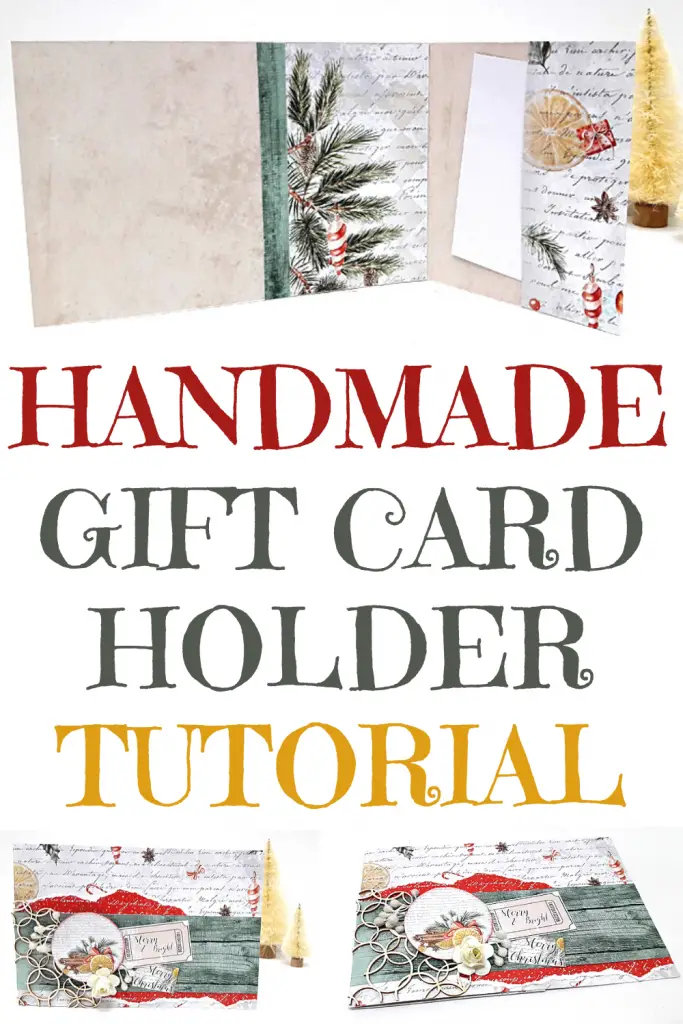 Have fun creating!