Hi dear crafty friends!
Today I'm sharing my Fearless Mixed Media Canvas I created for Words & Paintery challenge. The theme was to use red colors and give an interpretation to the quote: Courage is not the absence of fear, which I think is a very true quote, at least for me. I always try not to let fear guide me both in my life and in my art.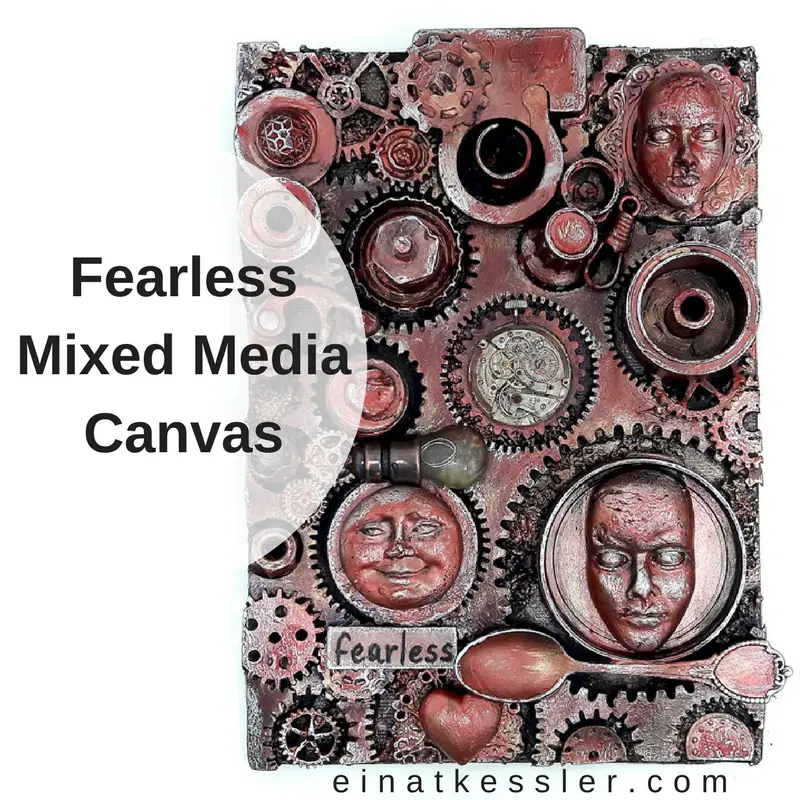 Fearless Mixed Media Canvas
I started this canvas with an idea. I was working on a different project, using some chipboard cogwheels and when they were all finished only the outer sheet remained. I looked at it and knew immediately I had to use it in a project. I just loved the square sheet with the different size holes. So I started with adding texture to a canvas with modeling paste and then glued the chipboard sheet on the canvas. The textured paste created enough height that the chipboard was slightly raised from the canvas.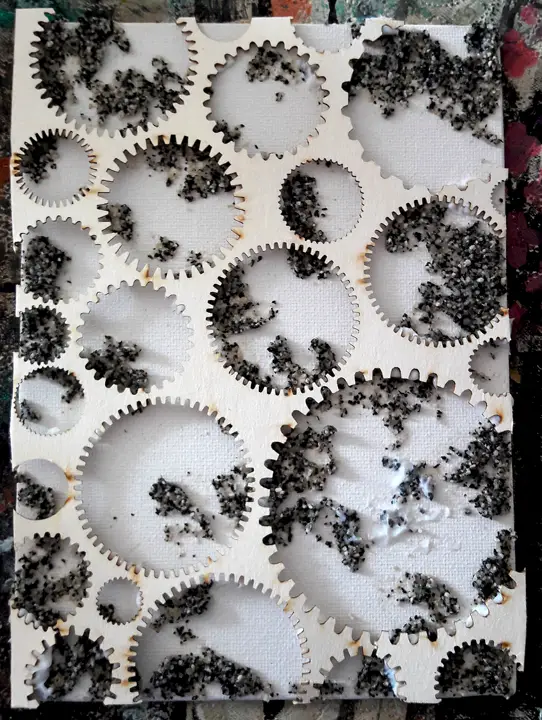 Then I arranged items in the holes. I went with industrial, steampunk look of course and used all kinds of materials.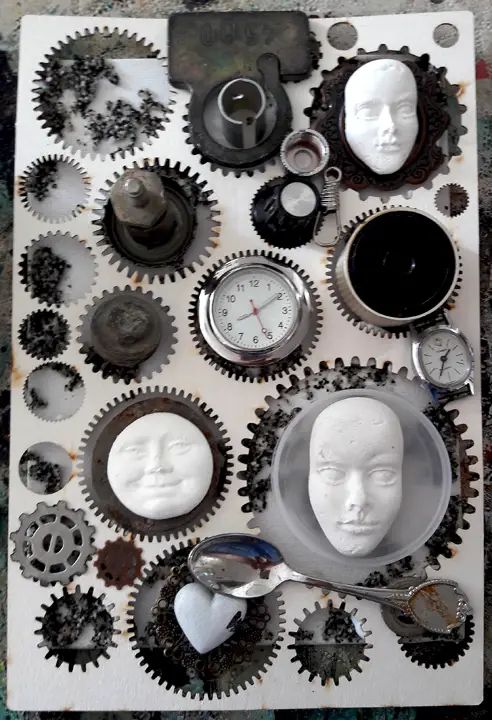 When I was happy with their arrangement I removed them and painted the background with black gesso. I glued all the items to their place and covered them with black gesso too.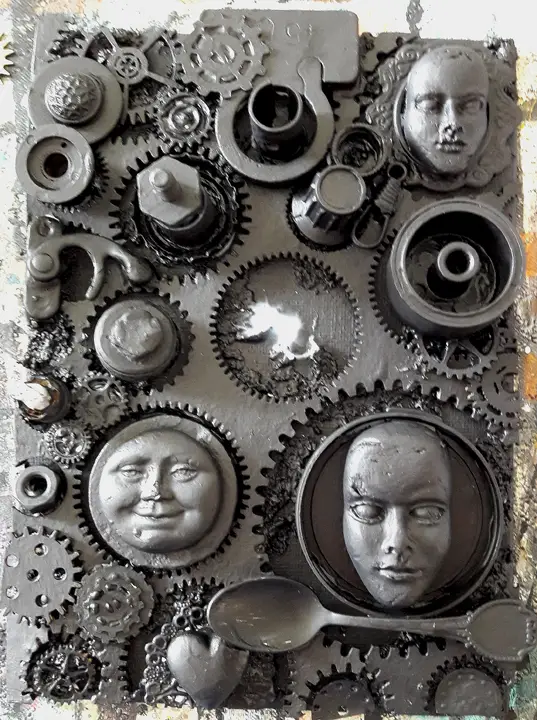 Finally it was time to add color! I used metallic paints and waxes in different shades of red to paint the canvas. I also added a little silver wax for some accents. I really like how it turned out... what do you think?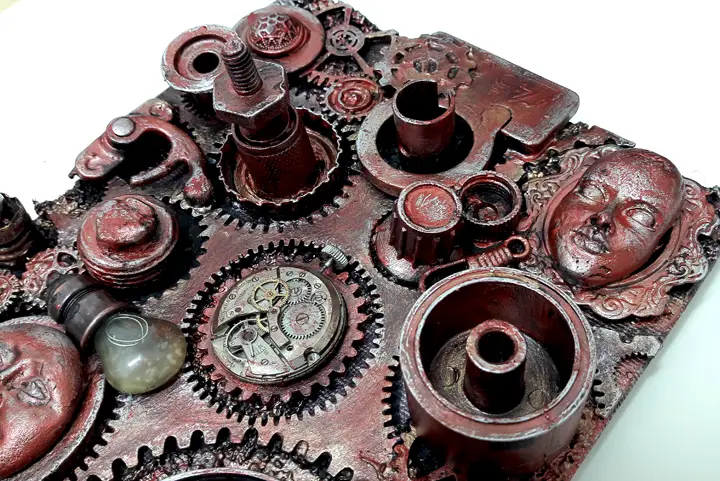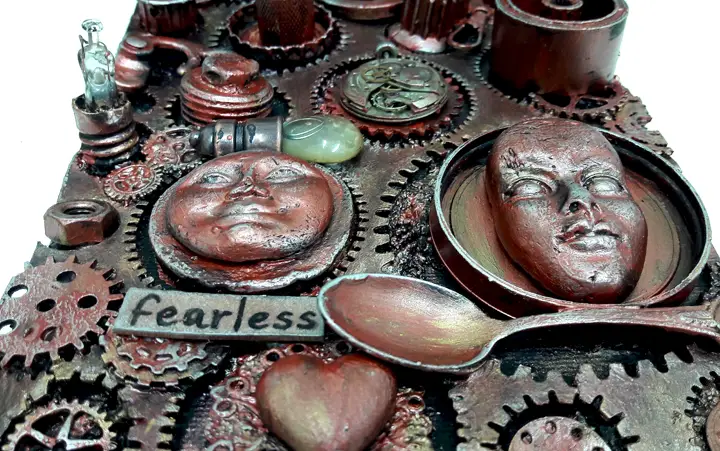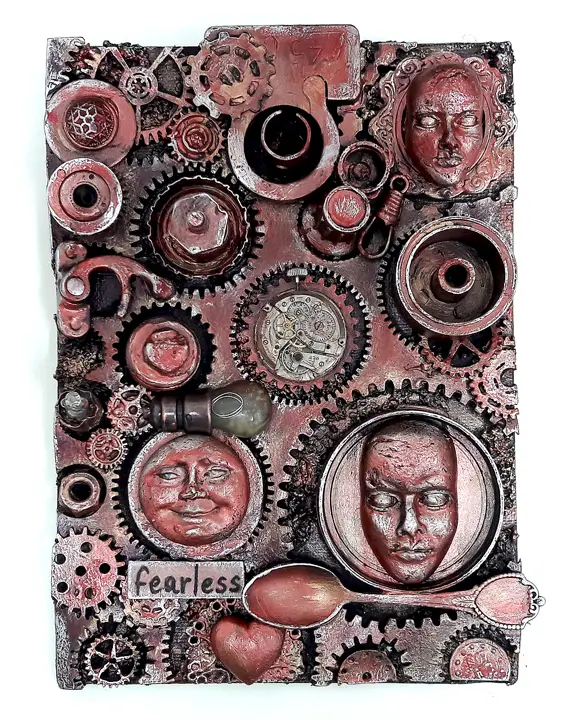 Have you Joined the VIP Room? Where every month you'll get new class grade video tutorials, be the first to hear about new products, get access to printables and patterns, have more chances to win fabulous giveaways and much, much more!
Don't miss out! Keep up with all the crafty goodness by subscribing to the Einat Kessler creative newsletter
Have fun creating!