Inside: how to make a textured mixed media canvas
Making mixed media canvases is one of my favorite projects to make. I love the creative freedom I have when I create not only of what I can add to it but how high can I go. Unlike cards or scrapbook pages when I make a mixed media canvas I don't need to worry about keeping it thin or not bulky so I can add texture and a lot of it!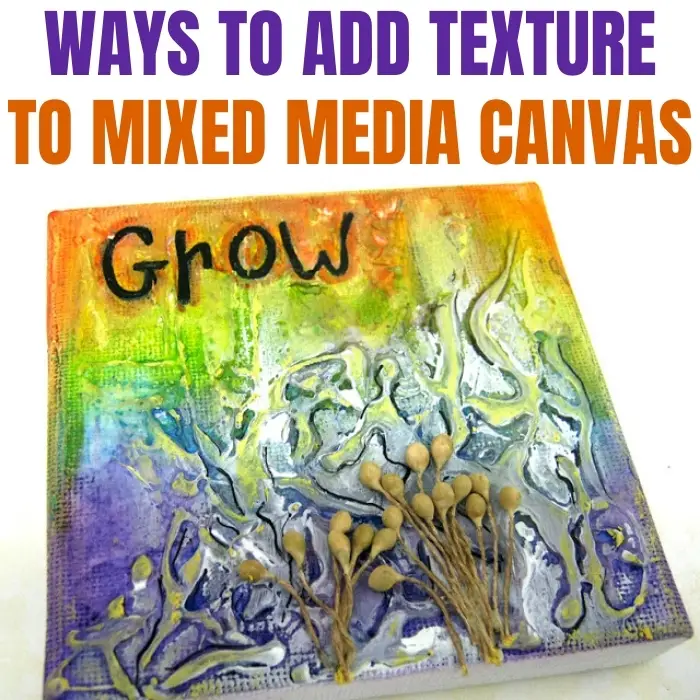 HOW TO ADD TEXTURE TO MIXED MEDIA CANVAS
Makig a textured mixed media canvas is easy and you can make it with a lot of materials:
Modeling paste
Chipboard
Found items
Fabric
Paper embellishments
Art stones
Beads
Paint
And more...
To learn more about how to make mixed media projects with texture you can check out:
How to make an art journal page with textured background
Make a textured steampunk frame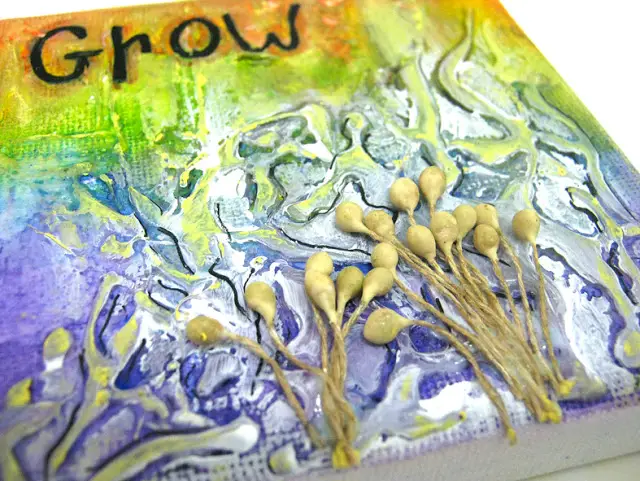 TEXTURED MIXED MEDIA CANVAS TECHNIQUES
In this mixed media canvas I tried a new technique to add texture to the surface. I used a hot glue gun to "draw" curved lines on the canvas. Since hot glue gun has a dimension when it dries it is a really fun tool to use to add texture to a canvas surface.
Start with applying the hot glue to the canvas in lines. You can also apply the glue in shapes and even letters. Make sure not to press the glue so it will dry raised and have a 3D effect that creates the texture. Use a low temp hot glue gun which will be much easier on your fingers. I don't know why but I always manage to get my fingers burned when I'm using a hot glue gun, so this one was great.
Next, add color with some aquarelle pencils and gelatos. Apply the colors inbetween the raised hot glue patterns. The hot glue will resist most types of paints so if you want to add colors to the glue pattern use acrylic paints with a small brush and paint the raised pattern.
To add even more texture I added some stamen on top o the top hot glue gun layer.
To learn more about mixed media projects you need to check out this free mini class: 4 Essentials You Need o Know about Mixed Media
Sharing is caring - PIN IT!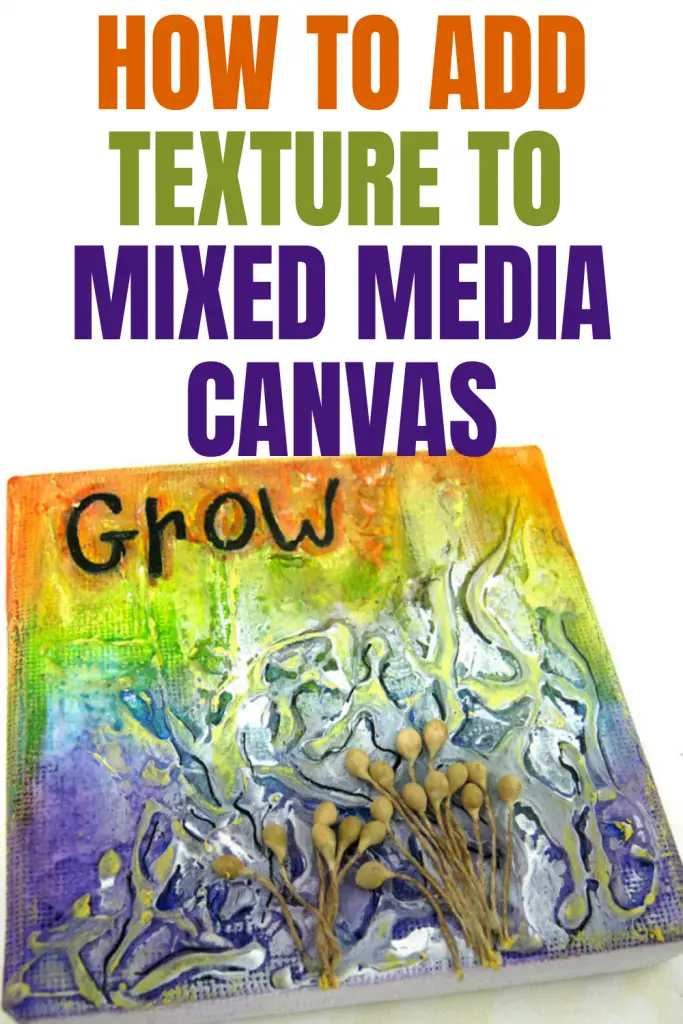 Have fun creating!